Gap years are all the rage these days. And the best part is, you don't need to take it just before heading off to uni or just after finishing. A gap year, or sabbatical year, can be taken any time, even mid-career and can really be as long as you like. Here's our top 15 reasons why you should definitely consider taking a gap year.
Gap years have a reputation for being only for twenty-somethings who want to take a break between high school/sixth form and university. This is definitely not true and recent grads are not the only ones who can just take off and travel for a year or two to figure things out.
Gap years can be taken wherever and however you like. It's a great way to re-focus, learn new skills and knock some things off your bucket list.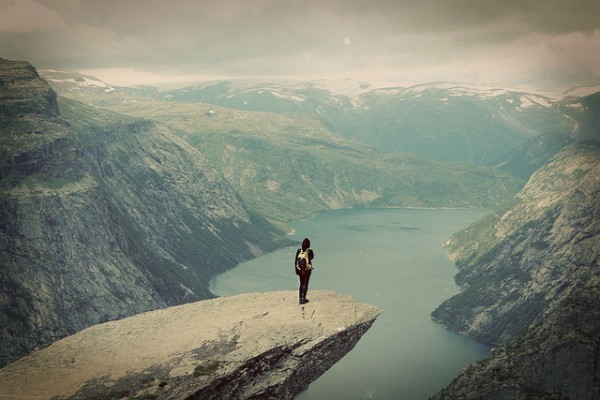 So why should you take one?
This is just the start of a long list of reasons why gap years are great, even for professionals who have been working in the same field for a decade and are looking for something new. Whether you book flights to Thailand or to Antarctica, there's no bad place to start your trip.
Gap years push you out of your comfort zone... if you let them. Choose new and challenging destinations, try next experiences and sometimes it's good to take a little risk and be spontaneous.
You'll learn how to make friends with people from all walks of life, and cultures. These kinds of skills are invaluable for the workplace, when we're forced to work together and spend time with people we wouldn't normally choose to. Friendships formed on the road tend to easier to form than at home and go deeper, faster.
The art of budgeting money is a key skill you'll learn while on a gap year. And if you work while you're abroad, you'll even be able to save some (hopefully).
You'll learn what's really important in life.
It's the best time to try out different jobs in different fields. Not sure what you want to study or are you looking for a total career change? Here's your chance to try out different jobs so you can get an idea of what you might want to do when you get back home.
You'll become more independent.
You will still get accepted to university after taking a year, even 2 or more, out. Don't worry!
It's a great way to enhance your CV: volunteering and working abroad will help your CV stand out.
You will soon become an organisation guru: from backing a rucksack, planning excursions, figuring out how to get from A to B without a panic, managing money and booking accommodation…
You'll learn how to adapt to new surroundings, which will make the transition to university 1000x easier.
You'll learn how to drive on the other side of the road.
Lost your confidence or self-esteem? Travelling is a great way of finding it again.
You'll discover pretty quickly that you're not the only one who doesn't have it all figured out yet. And that's okay!
The world is BIG but also super SMALL.
Everything at home will be exactly as you left it, more or less, but you'll soon discover that you've completely changed (for the better).
Imgs: hirschjudith96, tfjensen,  / Flickr cc.