The French countryside is home to a number of beautiful sites, with the peaks of the Pyrenees, the vineyards of Bordeaux and much more to explore. It's also known for its stunning old castles with rich histories, many of which can be explored by the public. From the châteaux rich Loire Valley to the countryside near Paris, we run through 5 of France's most beautiful castles.
Château de Chaumont
Built in the 10th century by the Count of Blois and destroyed under the reign of Louis XI, Château de Chaumont was rebuilt during the 15th century and has enjoyed protected status since 1840. Visitors can explore the Château and its grounds, including the castle's historic apartments and beautiful gardens.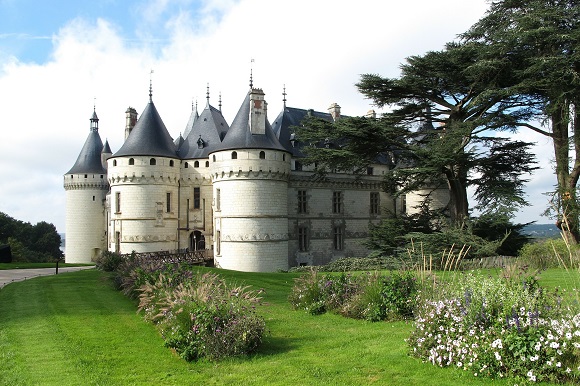 Château de Chambord
Built in 1547, Château de Chambord is the Loire Valley's largest castle and is known for its French Rennaissance Architecture. Today, it's open to visitors with guided tours and the opportunity to explore the extensive grounds. A number of on site cafés and restaurants cater to hungry guests, while there are also boat rides, wildlife observation points and a calendar of events which includes open air concerts and art exhibitions.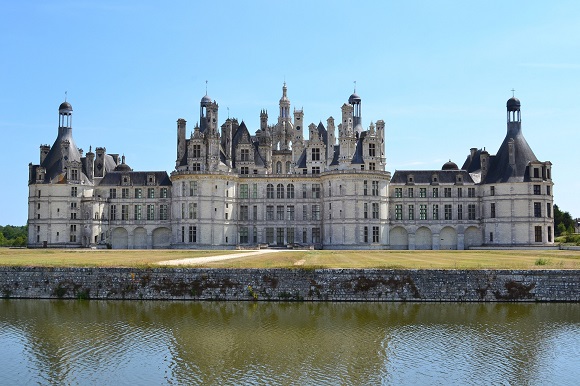 Château de Versailles
One of France's most famous châteaux, the architectural beauty and historical importance of Versailles are two of the main reasons why we've included it on this list. From 1682 – 1789, Versailles was home to the royal court and therefore was significant in France's political history. Since the 19th century, it's primary function has been as a museum allowing visitors to learn about the history of France. Inside the Palace, rooms such as the Hall of Mirrors and the War and Peace Rooms can be seen, while the landscaped gardens outside are breathtakingly beautiful.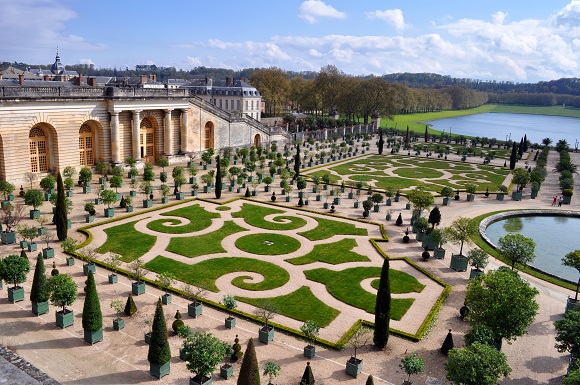 Château de Chenonceau
Found on the Cher River in France's Loire Valley, this Château boasts a unique design, perched on arches over the river, as well as an interesting history. The castle as it stands today was built in the early 16th century and saw a number of different residents throughout the years: Henry II's widow Catherine de'Medici and Henry III's wife Louise de Lorraine-Vaudémont both lived here, while during WWII the castle was used as a crossing between Nazi-occupied and free France. The castle and its gardens now boast a number of restaurants, play areas and a small donkey park for visitors to enjoy while exploring the grounds.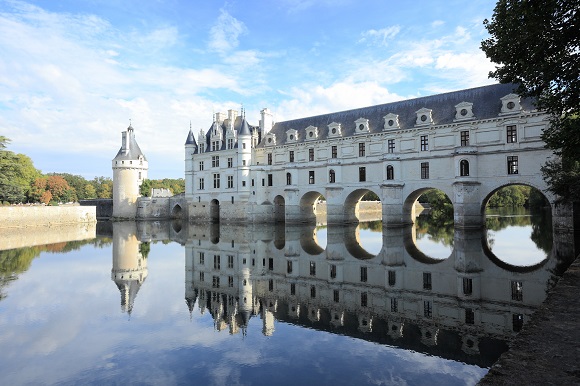 Château de Blois
A chateau of historic importance, this castle was home to a number of French kings and also welcomed Joan of Arc in 1429 – it was here that the Archbishop of Reims blessed her before she went to war. The chateau has undergone continual construction since the 13th century, making for an interesting mixture of architectural styles – such as Renaissance and Gothic. The castle became a historic monument in 1841 and now welcomes visitors to take a look around its extensive interior and grounds. There's also a Fine Arts Museum, while a sound and light show takes place every evening from April 1 – September 24 (except June 21 and July 13).