When renting a car, things can be a little more difficult for under 25s. With so many different rules and regulations, we've rounded up the essential things young drivers need to know when renting a car at home and abroad.
Planning a Great British road trip? For young drivers (21 – 25), there are a few extra rules and regulations which apply when hiring a car. We're taking a look at car hire rules in the UK for anyone under 25, from extra charges and insurance, to age limits and how long you will need to have held your licence.
Minimum Age
UK: To hire a car in the UK, the mimumum age is 21 although companies often have their own regulations and some won't allow anyone under the age of 23 to rent a car with them.
Europe: The minimum age to rent a car in Europe varies from country to country, but the majority require drivers to be at least 21 years old.
Good to know: Most, if not all, companies will require that you've held a full, clean UK driving licence for at least a year before allowing you to rent a car.
Young Driver Surcharge
Under 25s will need to pay an additional surcharge when hiring a car, for insurance reasons. Charged on a daily basis, it's usually around £30 – £40 a day and can add significantly to the cost of hiring a car – so it's something to take into consideration when budgeting your trip.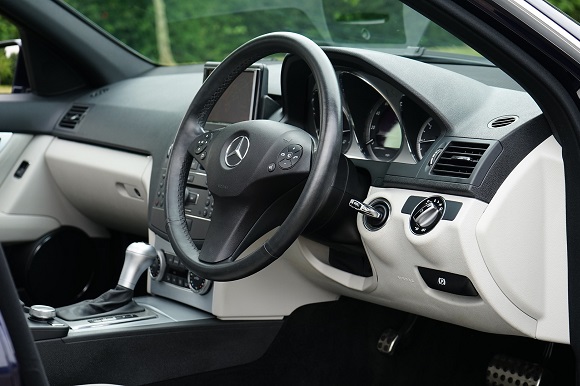 What kind of car can I rent?
Agencies will usually only allow young drivers to hire entry level cars. The selection available may increase depending on your age – for example, some companies offer a wider range of cars to those aged between 23 – 25, than those between 21 – 23.
A brief guide to car hire by company
We've put all the information into a handy table, featuring the main car hire companies out there.

Additional Information
> Pay attention to the terms of insurance – in particular, the excess cover you'll need to pay if you need to make a claim. For drivers under the age of 25, it can be higher than usual.
> To get the best price and choice when hiring a car, reserve well before your travel dates. Our advice is to book at least one month in advance – or even more if possible, particularly if you're planning to hire a car during popular travel times such as school holidays and bank holidays. Using an online comparison tool is also a great idea – not to blow our own trumpet, but we like to use liligo.com to find the best price when renting a car!
> Be careful when picking up your car: check it before you drive for any marks or damage and ensure these have already been recorded by the car hire company. Note down the petrol level and mileage as well, as you'll need these (especially the former) to ensure you fill the car back up to the right level when you return it.
> In order to rent a car, you'll need to take the following documentation with you:
– Your driving licence
– Identification
– A credit or debit card for the deposit (it's often a requirement that the card is in the name of the person who made the booking).
> Remember to fill up on petrol before returning the car, to ensure it's returned with the same level of fuel as when you picked it up. Skipping this step could mean you get landed with an extra charge by the agency for the missing petrol, at an inflated price.
Do you have any tips for hiring a car as a young driver? Share them in the comments below!