Flight tickets are as cheap as chips these days, with fares reaching as low as £5 one way (yes, really!). However, while flight prices go down the cost of hold luggage is going up and can cost as much as – if not more than! – the ticket itself. Now's the perfect time to learn a trick or two to avoid extra baggage fees…so, how do you travel with hand luggage only? 
How can travelers optimise their suitcase while still sticking to baggage restrictions and without opting for hold luggage? It really is an art from and one that experienced travellers have mastered. That doesn't mean it's difficult! Here are a few tricks of the trade to make travelling with hand luggage only seem an absolute doddle.
Hand luggage restrictions 
The first thing you need to do is figure out how much you're allowed to take on board, as every airline is different. Find out the restrictions for size and weight, particularly with low cost airlines. For a long time restrictions were strictly adhered to, with particular force by Ryanair but things seem to have softened a bit recently. Ryanair now lets passengers take an additional piece of hand luggage with the following dimensions: 35 x 20 x 20 cm. So you don't have to worry about relentlessly stuffing your handbag into your suitcase at the gate.
Other airlines, Wizz Air and easyJet to name a few, have made a distinction between large and small carry-on bags. Smaller bags are guaranteed to make it into the cabin while larger bags may need to be checked if there isn't enough room in the overhead lockers.
Airlines such as Wizz Air also charge for larger items of hand luggage: your free allowance is 42 x 32 x 25 cm, which is large enough to pack for a long weekend if you're economical but less than with other airlines.
Leave unnecessary items at home… 
Items which can be left behind typically include: 
a hairdryer… almost all hostels and hotels can lend you one.
camera tripod that you'll never want to carry around with you during the day anyways.
jewellery you're not likely to wear.
toiletries: without checked luggage, be careful what you pack. It's often cheaper to buy toiletries at your destination rather than splashing out on overpriced travel size items before you leave.
clothes, shoes, etc.: if you ever find yourself saying "I'll pack it just in case" don't take it!
towel: opt instead for a travel towel that dries quickly and takes up next to no space.
It's all about the bag
Deciding on what type of bag to take with you can make all the difference between fitting everything in and having to leave stuff behind. A bag with a soft shell is a great option as you can stuff in as much as possible – the bag will expand (within reason!) with your belongings. Remember to make sure you're still within the size limit for your airline! Backpacks are a liligo.com favourite for their ability to function as a Mary Poppins-esque bag.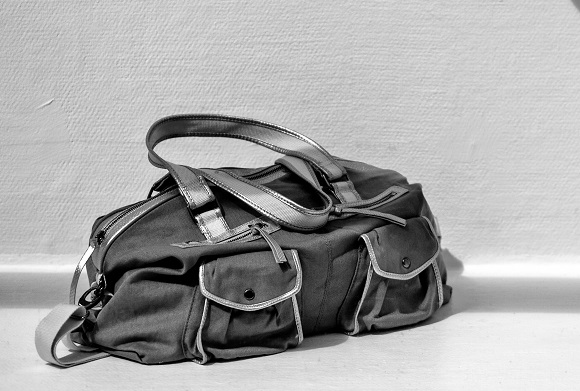 Wear as much as possible 
When travelling with hand luggage only, particular in colder weather, it often pays to wear as much as possible on the plane. Without overdoing it, wear the largest jumper in your luggage followed by that huge winter coat you'll need to keep warm while you explore those Christmas markets in Germany.
Should you roll or fold your clothes? 
It's not just a myth: rolling your clothes really does save space! As an added bonus, it also helps to prevent creasing. If you're taking larger shoes, squeeze clothing into them as well. Do you have any tricks of your own for packing a carry-on?