New Zealand is a country of unparalleled beauty. If you've ever seen Lord of the Rings, or at least the trailer, you've had a taste of the landscapes that await. The best to explore these peaks, forest, gorges and valleys? New Zealand's nine Great Walks.
New Zealand has nine Great Walks (pay attention to those capital letters). They scatter the country and are managed by the Department of Conservation (DOC). Tackling just one of these on your trip to New Zealand would be an accomplishment, and we can't think of any better way to explore this country's wilderness. Get up and stretch your legs, you'll need it after the long flights to Auckland!
Lake Waikaremoana Track
Time: 3-4 days
Distance: 46 km
A hike around Lake Waikaremoana is a bird-lovers dream. The trail takes you through a prehistoric rainforest, where you can spot some of New Zealand's most iconic birds. Take in the views of Panekire Blugg, stumble upon beautiful remote beaches and dive in the region's enchanting cultural history.
Tongariro Northern Circuit
Time: 3-4 days
Distance: 43 km
This trails winds its way past Mount Tongariro and Mount Ngauruhoe, exploring dramatic volcanic landscapes along the way. Craters, glacial valleys, native beech forests, alpine meadows… to cool off, why not take a dip in one of the emerald-coloured lakes?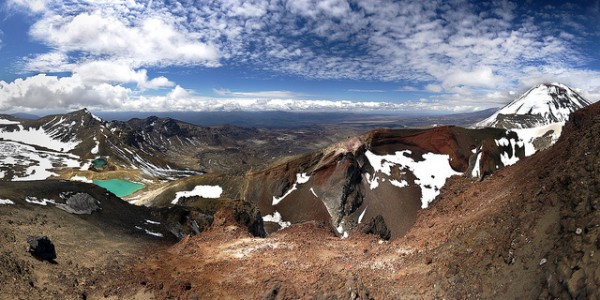 Whanganui Journey
Time: 3-5 days
Distance: 145 km
This trail is best explored by canoe or kayak, as you paddle down the Whanganui River as it winds its way from the mountains all the way out to the Tasman Sea. This is the perfect occasion to try your hand at some multi-day canoe tripping, camping on shore along the way.
Abel Tasman Coast Track
Time: 3-5 days
Distance: 60 km
Golden beaches, coastal forests and a sunny, mild climate… that's what you're looking for on your walk, isn't it? The Abel Tasman Coast Track has it all and it can either be walked or you can also take a water taxi or kayak from place to place.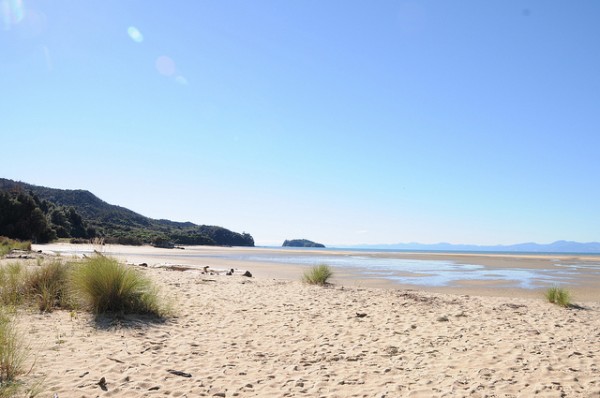 Heaphy Track
Time: 4-6 days
Distance: 78.4 km
This inland track will take you through some of New Zealand's most rugged scenery, from forest to coast. Walk through tussock downs, beautiful lush forests all the way to the roaring seas of the island's west coast. Fell the sea breeze in your hair, the ocean spray on your face, that's the reward waiting for you at the end!
Kepler Track
Time: 3-4 days
Distance: 60 km
Take a walk above the clouds! This walk will take you through the beech forests on the shores of the Lakes Te Anau and Manapouri until you reach the summit of Mount Luxmore for some pretty spectacular views of the surrounding area. Take a long rest at the top and soak it all in.
Milford Track
Time: 4 days
Distance: 53.5 km
Alpine trekkers will feel very much at home hiking this track along rugged mountain peaks, over canyons and past some stunning waterfalls. The trail takes you alongside some rivers and through a rainforest before reaching the famous Milford Sound.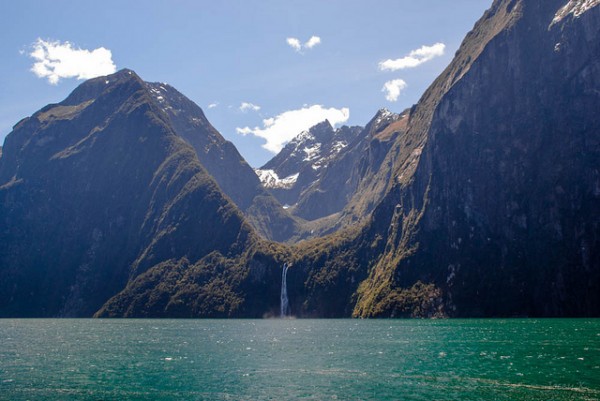 Routeburn Track
Time: 2-4 days
Distance: 32 km
This trail takes you through New Zealand's Southern Alps, through ice-carved valleys and beech forests. The scenery of the snow-capped mountains is just breathtaking. Traverse Mount Aspiring and hike across Fiordland National Parks, both part of the South West New Zealand World Heritage Area.
Rakiura Track
Time: 3 days
Distance: 32 km
If you really want to get away from it all, the Rakiura Track is the perfect choice for its peaceful surroundings on Stewart Island. You'll need to catch a ferry to Rakiura National Park, but this is an ideal hike for any level of fitness. Can you spot a Kiwi foraging for food?
Which walk will you choose?
Img: tomas_sobek, joceykinghorn, jeffpang, birdbrian / Flickr cc.