Looking for your next thrill? Your may just find it on one of Peru's newest hotels that has rooms dangling 400 feet in the air off the face of a cliff in the Andes Mountains. This is something you have to see to believe!
It's the second thing you do after you book flights to Peru: search for the perfect hotel. Sure, you can stay in a traditional guesthouse or something a bit more luxurious but why would you book a room at the Marriott when you can book a room at the Skylodge!
This hotel features a trio of transparent pods that are suspended 400 feet (just over 120 metres) off the ground in the Peruvian Andes. It's the ultimate hotel choice for adventurous travellers. Located near Cuzco, it's the perfect place to rest your tired toes after hiking the Inca Trail to Machu Picchu.
The capsules are 24 x 8 metres in size and are made from polycarbonate and aluminium. They overlook the incredible Sacred Valley, with beautiful tiny villages just below. So, what's the downside? In order to reach your hotel room, you'll need to climb a 400-foot steel ladder that is embedded into the cliff face. It's one heck of a climb, and not for the faint of heart. You'll also need to carry up your luggage, so maybe consider packing light!
The pods go for around $300 US per night. We say it's totally worth the experience!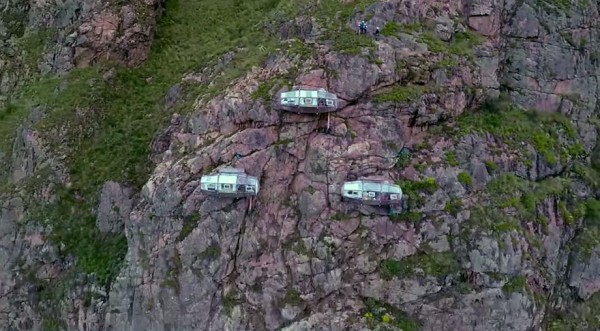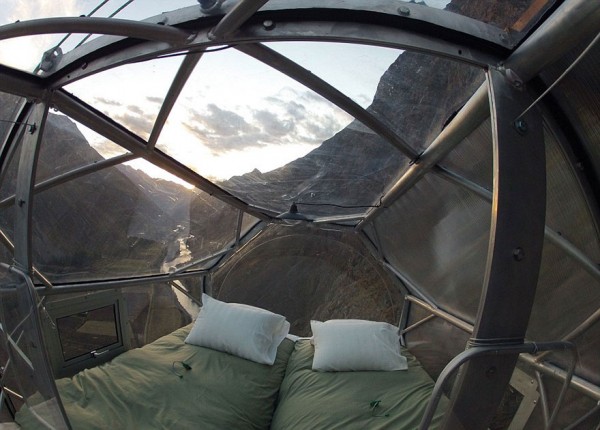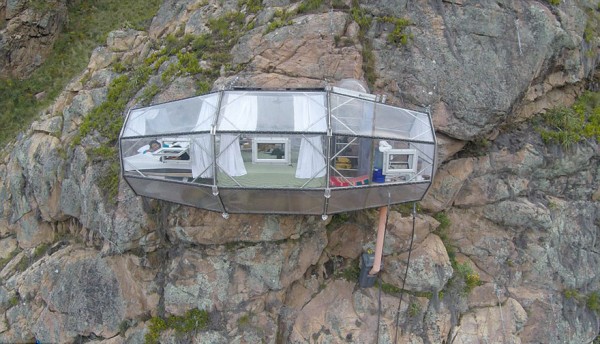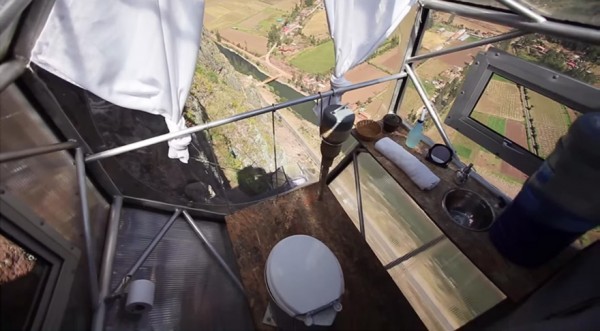 Imgs: Natura Viva