Berlin is one of the most popular cities to visit in Germany, with a world famous nightlife; burgeoning culinary scene; rich history; and stunning architecture. There are plenty of iconic sights in the city but if you want a more alternative taste of the German capital, read on.
So, you've booked your cheap flights to Berlin and you're planning your city break. What to see, where to eat, what to do?! If you want to see a lesser explored, more alternative side to the city then these are the places to go.
Teufelsberg
A man made hill built from the rubble of buildings bombed during WWII, this unusual sight stands in what used to be West Berlin. The highest hill in the city, its name translates to Devil's Mountain in English and its one of the city's most fascinating abandoned sights. An unfinished Nazi military-technical college is buried beneath the debris, while a now defunct NSA listening station can be found at the hill's peak. It's now open to the public, and visitors can either head there for free or take part in a tour of the area to learn more about its history.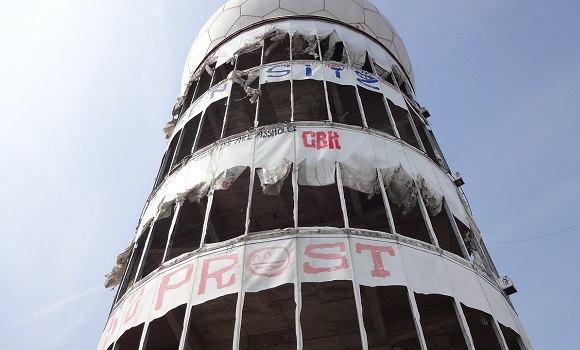 Check Out Art In A Bunker
Housed in a converted bunker in Berlin's centrally located Mitte district stands the Boros Collection: a private collection of contemporary art, available to enjoy thanks to guided tours from Thursday through Sunday. An alternative way to enjoy art in the city, exhibitions change every few years and previous artists featured have included Henrik Olesen and Stephen G. Rhodes.
Tempelhof Airport
Once an essental transport hub in South Berlin, Tempelhof Airport gained notoriety during the Cold War for its roll as the airport of arrival for food supplies during the Berlin Airlift of 1948 – 1949. It ceased operating as an airport in 2008 and has since become a popular hangout for city locals as a park called Tempelhofer Feld. As well as green space on which to enjoy a picnic, there are also events and a cycling path running for 3.7 miles. This is a must visit thanks to its interesting history and unique location.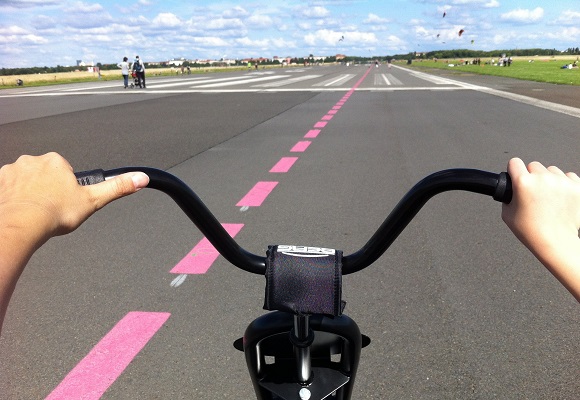 Explore Berlin's Underground City
Get a fascinating look into Berlin's history with an underground tour of its system of tunnels and bunkers. An English speaking guide will take you on a fascinating journey through the hidden city of Berlin, with an exhibition taking a look at Hitler's vision of Germania located underneath Gesundbrunnen subway station.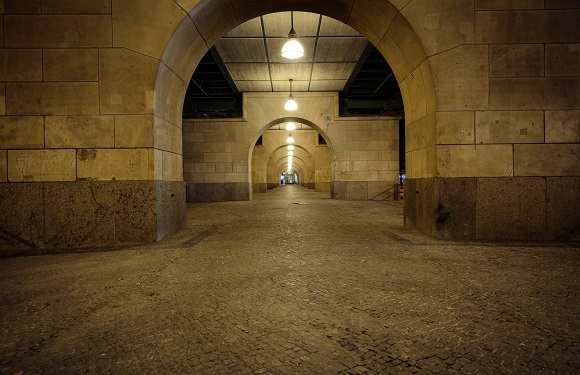 Music in Mauerpark
Mauerpark is a funny place. The name means "wall park" but there's no wall here and it's not really a park either. But it is the place to be in Prenzlauer Berg on a weekend. The Sunday flea market is the best place to shop for some unique treasures to take home with you. After you've browsed the stalls and eaten your share of currywurst, head over the the amphitheatre to listen to some live music.
On Sunday afternoon's it's Bearpit Karaoke where Joe Hatchiban from Dublin has loaded up his bike with speakers since 2009. All sorts of performers hit the stage, some with surprising talent! Most come to just listen but a brave few dare to put their inhibitions aside and sing a little song.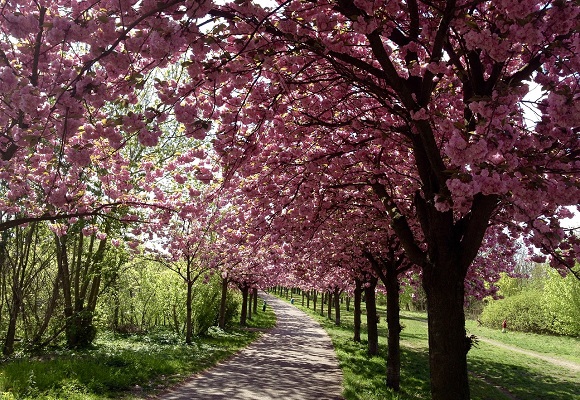 Want to experience more cities off the beaten path? Check out our secret and unusual guides to Rome, London, Berlin and other destinations around the world.