So, you've seen the Little Mermaid, taken a tour of Christiania and visited the Tivoli Gardens. What next?! There's a lot to discover in the Danish capital, and the best way to get a more local look at the city is to wander off the beaten path. Here are 7 spots to check out the next time you catch a flight to Copenhagen.
1. Royal Library Garden
The beautiful Christiansborg Palace is currently the home of the Danish parliament. But tucked away behind it are the equally beautiful Royal Library Gardens. This green oasis is the perfect place to spend a sunny afternoon if you want to take a break from the city. Head through the gates on Parliament Square to discover the statues, flower beds and 8-metre-high copper water feature of the gardens, which are open from 6 am to 10 pm daily.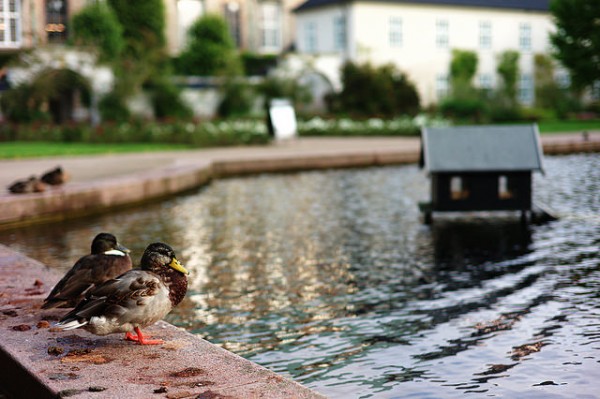 2.  Assistens Cemetery
Copenhagen is associated with many famous Danes, but none so much as Hans Christian Andersen. You can visit his resting place in Assistens Cemetery in Nørrebro. He isn't the only famous figure buried here: among the 300,000 graves, you can also find those of Hans Scherfig, Søren Kirkegaard and Niels Bohr. A stunning setting and guided tours, held in Danish and English, make this a must-see if you want to head off the beaten path and discover a site of significant cultural heritage in Copenhagen.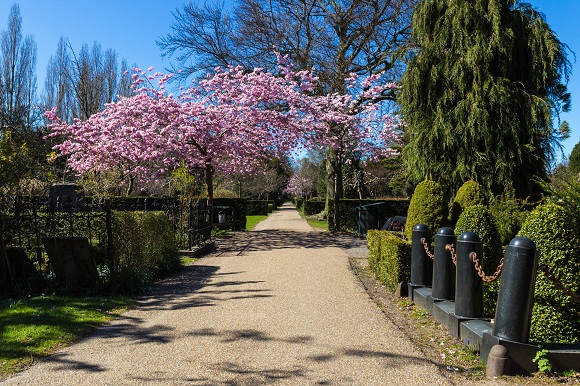 3. Christianshavn
The cobble-stone streets of the Christianshavn neighbourhood are charming, especially those which run alongside the canal. Originally intended as an independent merchants' town, the area was eventually integrated into Copenhagen, but retains a nautical vibe to this day. Seek out Overgaden neden Vandet and Overgaden oven Vandet, two lanes on either side of the canal which are lined with yachts and quaint little houseboats. This is a great spot to rent a row boat on a warm summer's day, or you can enjoy a cup of coffee and a traditional Danish cake at the café on the water.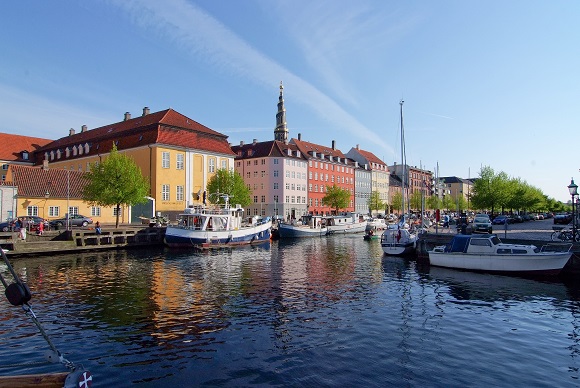 4. The Meatpacking District
Head to the district of Vesterbro and look for Halmtorvet, a cobbled square lined with shops and cafés. Just next to it is the Øksnehallen, an alternative exhibition centre, and the Meatpacking District (Kødbyen in Danish). It was once the one-stop shop for butcher shops in Copenhagen, but today it's one of the trendiest places to go out and eat. In the summer, be sure to check out the food market Kødbyens Mad & Marked, which offers local produce from up to 70 stalls every weekend. With loads of great restaurants, bars and clubs to pick from this is a great spot to experience the city's nightlife!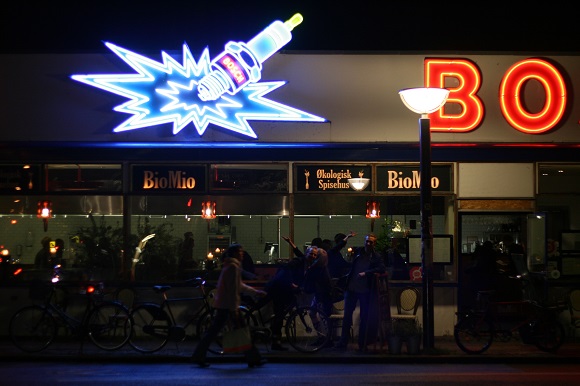 5. Folketeatret
Folketeatret – or the People's Theatre – is the oldest public theatre in all of Denmark and celebrated its 160th anniversary in 2017. Today, it hosts a wide range of performances for an international audience. You'll find everything here from modern drama to original Danish performances and classic plays.
6. Frederiksberg Gardens
One of the largest green spaces in Copenhagen, these extensive romatic landscape gardens are designed in a very English style – so you'll feel right at home! Lakes, canals, pathways and a variety of wildlife can be found here, offering the perfect opportunity to swap the hustle and bustle of the city for a day in natural surroundings. Created for King Frederick IV, you'll also find Frederiksberg Palace on the grounds: a beautiful Italian-style Baroque residence that was built at the beginning of the 18th century.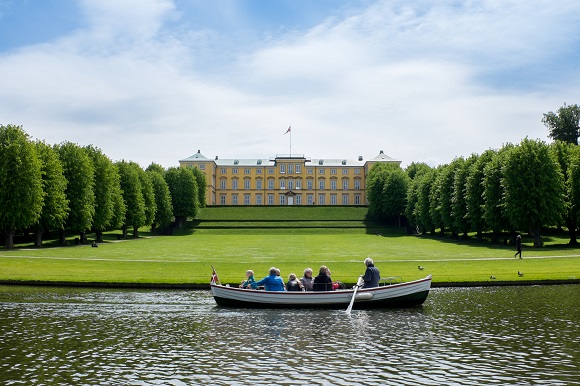 7. Queen Louise's Bridge (Dronning Louises Bro)
Connecting inner Copenhagen with the Nørrebro neighbourhood, this centrally located bridge has undergone something of a transformation since it was built in 1887. Originally intended to combat increasing traffic in the city during the late 19th century, recently the car lanes on the bridge were drastically narrowed in favour of wider bike lanes and pedestrian walkways. Today, it's a popular hang out: on sunny afternoons, the benches which line Dronning Louises Bro are a popular spot to meet friends, listen to music and enjoy some drinks together.

Want to experience more cities off the beaten path? Check out our secret and unusual guides to Rome, London, Berlin and other destinations around the world.