Paris captures the hearts of those who visit its charming squares, beautiful architecture and fascinating museums. Look beyond the Eiffel Tower and head to some of the city's lesser known hidden gems.
The city of love has it all: a vibrant nightlife, the chance to immerse yourself in a rich cultural and historical background and world famous food. Paris offers enough to keep any visitor busy, whether you're there on a first time trip or returning for a repeat visit. Here are 7 ideas for a different look at the French capital – so why not book a trip, step off the beaten path and discover a different side to the city.
1. The Petite Ceinture 
This former railway line, which connected the city's main train stations between 1862 to 1934, is now a beautiful and quirky attraction often overlooked by visitors to Paris. The 20 mile long abandoned railway is home to a wide variety of wildlife, with one section open as a nature trail, whilst a former station along the line is now La Recyclerie , a café focused on sustainable development and ethical values.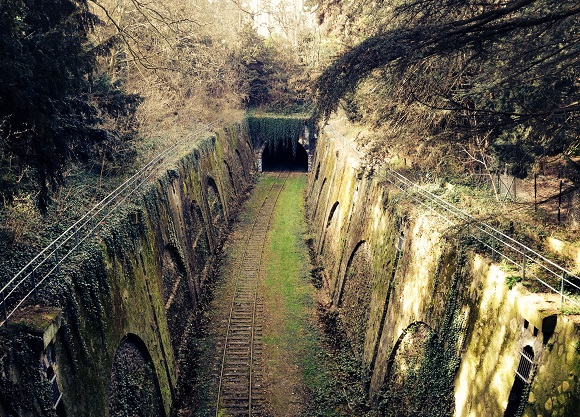 2. The Louxor cinema 
Architect Henry Zipcy built this Egyptian-inspired art deco cinema in 1920, taking inspiration from the film Cleopatra released a few years earlier. After surviving a world war and the difficulties which came after, the cinema showed its last film in 1983. 30 years later, it was restored to its former glory and reopened in 2013. Catch a movie before heading upstairs to the cinema's bar, which offers views of the Sacré-Coeur.

3. Sewers of Paris Museum 
The idea of exploring the underbelly of Paris through its sewers may not sound that appealing, but this is an experience offering a totally unique and unusual view of Paris! Until the 1970s, visitors were able to tour the sewers in boats – today, a dedicated museum showcases the history of the sewer network.

4. Moonshiner
Hidden behind the metal door of a walk-in fridge in restaurant Pizza Da Vito, this New York inspired 'speakeasy' bar is hidden from the passing eye. Once inside, sip on a cocktail or select from one of the 83 whiskies available whilst listening to the soft sounds of jazz and enjoying the prohibition era vibe.
5. Canal St Martin 
Popular with locals, artists and Parisian 'bobos', this quaint canal offers the perfect setting to people watch with a glass of wine at one of the bars or bistros which line its banks. Also the setting for a number of scenes from French film classic Amélie, the canal runs from the Place de la Republique to the Place de la Bastille de Stalingrad and its atmospheric charm is not to be missed.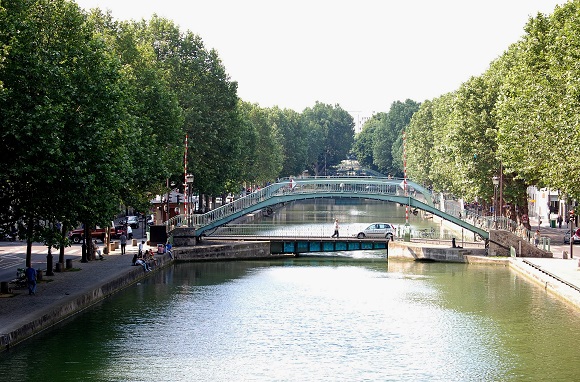 6. Pack a picnic
If the weather's good, what better way to enjoy Paris like a Parisian than by packing a picnic and heading to one of the city's beautiful outdoor spaces? Head to the 19th arrondissement to enjoy the lush surroundings of the Parc des Buttes Chaumont, which offers spectacular views and an artificial lake.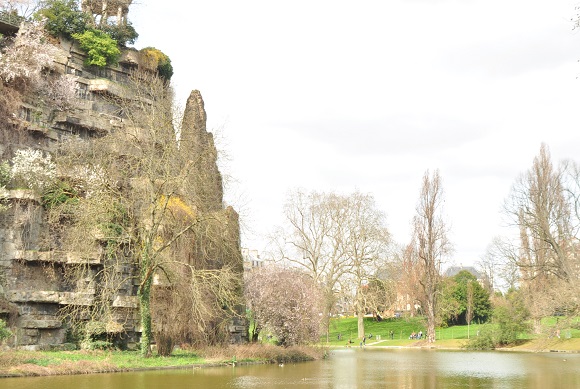 7. Le Comptoir Général
Hidden along the banks of the Canal St Martin lies this eclectic celebration of Franco-African culture. Describing itself as a 'ghetto museum', the space brings together food, drink, entertainment and culture in a unique and off-beat way! Drink coffee made of filtered rainwater, indulge in a spot of thrift shopping and eat at Le Snack Local for a taste of African cuisine.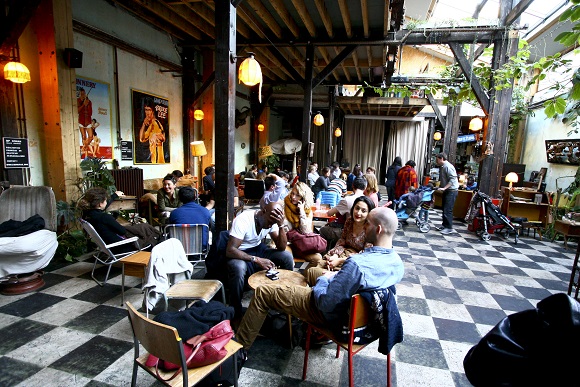 Want to experience more cities off the beaten path? Check out our secret and unusual guides London, Berlin and other destinations around the world.