Summer is the sweetest season to visit New York City. The long days mean extra time to check out the city's parades, outdoor parties, performances and summer events and exhibitions. Here's our round-up of this summer's most essentials festivals and events.
From rooftop bars to hitting the beach in Gotham, from playing it cool in Central Park to checking out one of the city's music festivals… there's plenty to do in New York this summer! These are just a few ideas to get you started when you book flights to New York for the summer season. From food festivals, theatre in the park to the best exhibitions…
For the art lovers
Frida Kahlo: Art. Garden. Life.
May 16 – November 1; The New York Botanical Garden, Tues-Sun 10am-6pm; $20
Friday Kahlo's art is full of lush, wild botanicals, so it's no surprise that the Botanical Garden in New York City is hosting an exhibition of her work. It features several paintings, as well as works on paper. There is also a reimagining of her home and garden at the famous Casa Azul in Mexico City. This one is a must for art lovers and garden lovers too.
For the theatre lovers
Shakespeare in the Park
May 27 – August 23; Delacorte Theater, Central Park; FREE!
This New York City summer tradition is back for another year of free theatre in Central Park. This year the theatre company will perform The Tempest with Sam Waterston (you might recognise him from The Newsroom) and Cymbeline with Hamish Linklater. Whether you're a fan of The Bard or not, this is one occasion you won't want to miss. Performance times vary.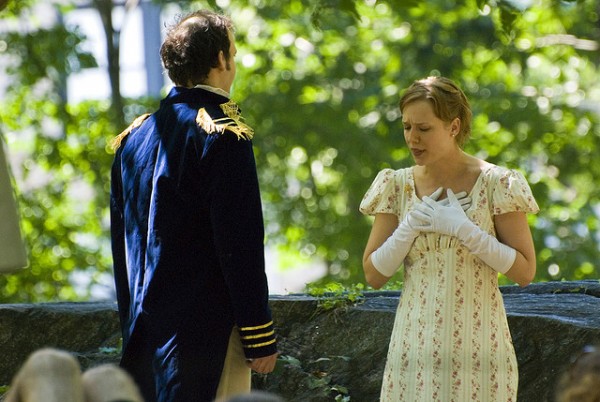 For the music lovers
Lucius
June 13; Prospect Park Bandshell, 7pm; FREE!
Indie music lovers will not want to miss this free concert on June 13th when Brooklyn-bred Lucius take the stage, led by Jess Wolfe and Holly Laessig. This concert is part of the Celebrate Brooklyn! festival and the band will be join by other Brooklyn-based folks like Luke Templer and Pavo Pavo.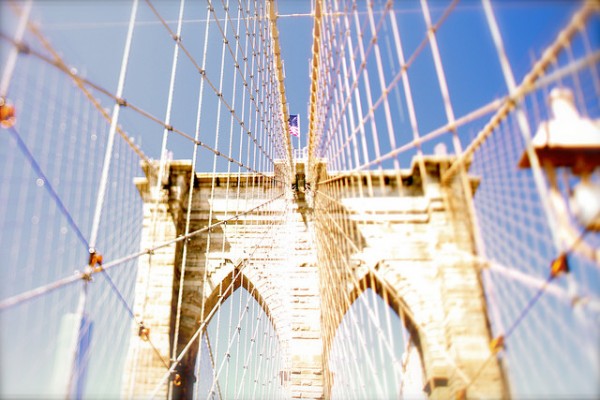 For the party lovers
Jazz Age Lawn Party
June 13 & 14, August 15 & 16, Governors Island, $35-$95
If you fancy an afternoon going back in time to the age of Gatsby, then this is your kind of party. Pull your flapper dresses and zoot suits out of the closet and get ready for classic cocktails, gramophone DJs and incredible live music from Michael Arenella and his Dreamland Orchestra.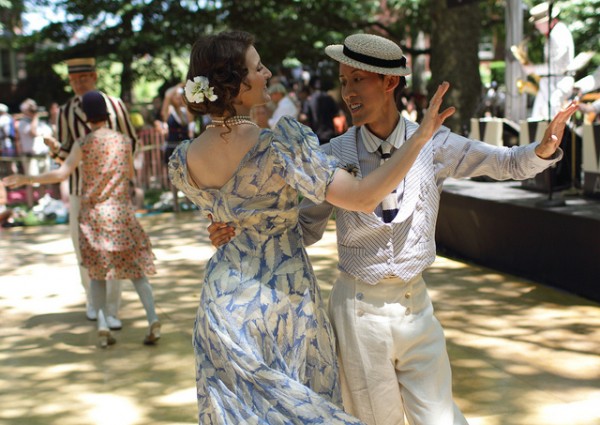 For the food lovers
Cheesemonger Invitational NYC
June 27; Larkin Cold Storage, 5-8:30pm; $60-$75
Have a love affair with cheese? This fromage festival is the place to be! This invitational is like the boxing match of all boxing matches for cheese. Dozens of cheesemongers serve up their best in bite-size form for you to try. Tickets get you unlimited eats, but remember to pace yourself.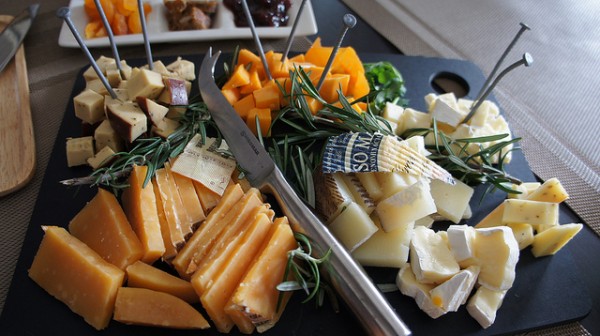 For families
Macy's Fourth of July Fireworks
July 4th, details still to be announced
Spending July 4th in the United States is a real treat. And New York City is no exception. Hundreds of thousands gather to watch the fireworks show out over the river. Find a spot along the East River, looking towards Brooklyn Bridge, and enjoy the 25-minute pyrotechnic show that features more than 40,000 fireworks!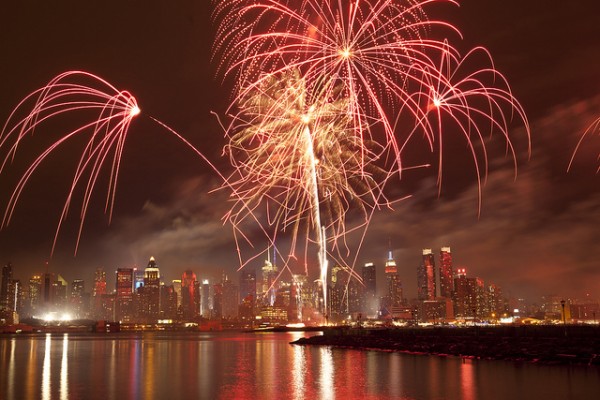 What are you most looking forward to in NYC this summer?
Imgs: thebokeeffect, quintanomedia, kapkap, juggernautco, renatosil,  libbyrosof, arsenic_and_old_lace / Flickr cc.