Tourist visitor numbers are down an alarming 25% this year in Kenya as fear of terrorism takes its toll on the country's tourism industry.
Deadly attacks over the past couple years are having a dramatic effect on the country's tourism industry. Visitor numbers are down 25 per cent so far this year, having a massive impact on the country's tourism industry and also its economy.
This east African country was once highly sought after for its sandy beaches along the coastline and its incredible safari tours. Even Prince William whisked Kate off to Kenya to propose! According to the Kenya Tourism Board, the country has lost a quarter of its visitors in the first five months of 2015. Visitor numbers are at 284,313 down from 381,278.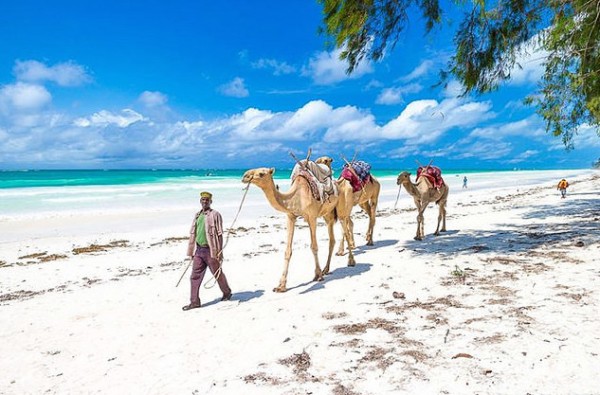 This gradual slump over the last two years has caused a number of hotels to shut and leaving plenty of travel guides and safari guides without tours to lead. Brits are the country's biggest visitors, but even we're not booking flights to Kenya anymore. British travellers are down 35%.
Current FCO travel advice for Kenya
The Foreign and Commonwealth Office (FCO) advise against all but essential travel to:
areas within 60km of the Kenya-Somali border
Garissa County
the Eastleigh area of Nairobi
Lamu County and those areas of Tana River County north of the Tana river itself
within 15km of the coast from the Tana River down to and including Tiwi; this area includes Mombasa Island, Moi International Airport (including transit through the airport), Malindi, Kilifi and Watamu
The latest terrorist attack was in the spring when a large scale terrorist attack took place at Garissa University, in Garissa County, on 2 April 2015. At least 148 people were killed.
But Kenya isn't giving up. Just this month, the country's finance minister, Henry Rotich said,
"Tackling insecurity decisively remains the top priority of the government's strategy to sustain the growth momentum of the economy while creating jobs and reducing poverty."
Tourism recovery is a top priority, and travellers can bet that there are plenty of deals to be found if you fancy a trip to Kenya right about now, from hotels to all-inclusive holiday deals.
Imgs: vidyo, thesands / Flickr cc.