Love it or hate it, Valentine's Day comes around but once a year and if you're tired of the whole flowers and chocolate routine, then it's time to change things up a little! Take your sweetheart away on a romantic getaway to one of these European cities.
Venice: Chic And Classic
The gondolas, the colourful houses, the mazes of canals… Venice is always at the top of the most romantic cities in the world. And for good cause. The city's atmosphere and beautiful architecture is the ideal place to surprise your other half.
For a romantic evening: take a stroll around the Doge's Palace, visit St. Mark's Basilica and enjoy dinner by candlelight in a traditional Italian restaurant.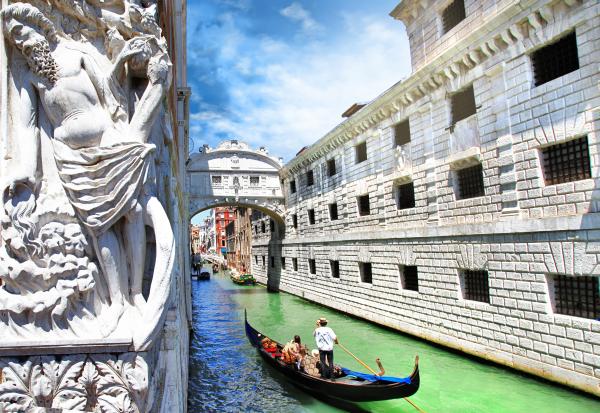 Prague: Perfect For Culture Addicts
Surprise your sweetheart with flights to Prague and experience one of the most beautiful cities in Europe, with its fascinating Old Town, its operas, Charles Bridge and castles. Prague is home to hundreds of quaint galleries and world-class art museums, not to mention the city's architecture and its hundred spires. Prague is perfect for culture lovers.
For a romantic evening: take a stroll around Petrin Hill, where you can take in the most incredible panorama of the city. Then head to Troja Castle, a place famous for its weddings. After dinner, wander the narrow streets of the Czech capital and when it gets too cold, duck into a quiet tavern for a pint or a glass of wine.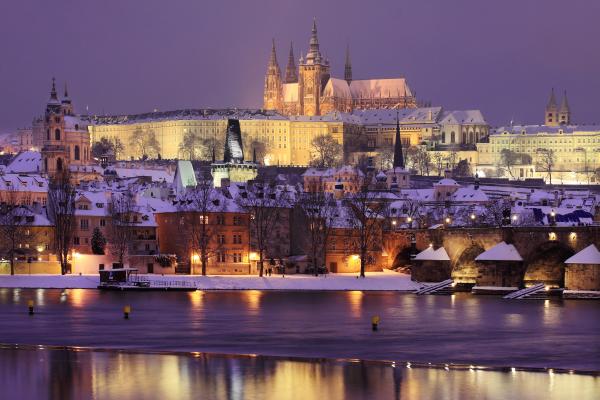 Istanbul: For A Laidback Valentine's
Just a few hours away from London, Turkey's most popular city is at the crossroads of East and West. The Blue Mosque, the Grand Bazaar and Topkapi Palace are just a few of the must-see sights while visiting Istanbul.
For a romantic evening: Stroll around the Blue Mosque at night to admire the beautiful light projections at dusk. Then walk along the Bosphorus and taste all the local specialties on a restaurant terrace in the Bebek district.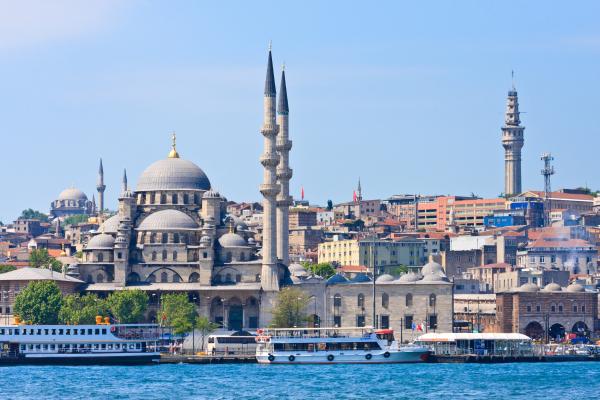 Vienna: A Timeless Tradition
Vienna's castles, cafes, palaces and waltzes have attracted lovers for centuries. Like something out of a book, experience Vienna's iconic sites with your sweetheart in hand. From a horse-drawn carriage ride around the Ring Road, to an opera performance and a cruise along the River Danube, there's no shortage of romantic ideas here!
For a romantic evening: Take a tour of Schönbrunn Castle and then visit Homburg Palace. Then it's off to find a romantic restaurant in the Old Town for dinner. For some evening entertainment, book two tickets to the Vienna Opera for a world-renowned performance.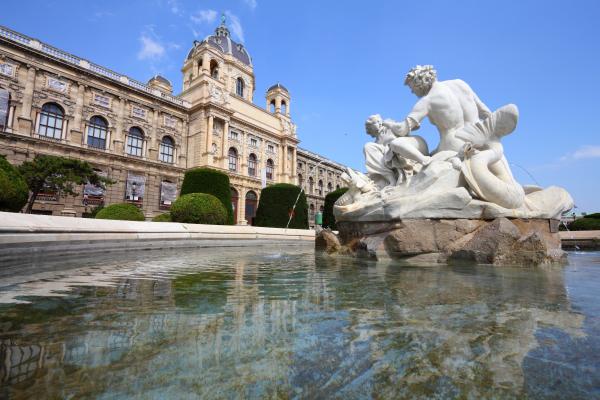 Rome: Italian Charm
With its cobblestone streets, delicious food and Italian charm, where better to spend a romantic Valentine's Day than the Eternal City?! With stunning architecture to be found on every corner, Rome exudes beauty and history so spend the day exploring the sights, before indulging in a romantic evening in one of the city's many restaurants and bars. 
For a romantic evening: Wander the streets of the city, admiring the famous landmarks such as the Colosseum lit up after dark. Pop into a local restaurant for supper, before rounding off the evening at one of Rome's wine bars.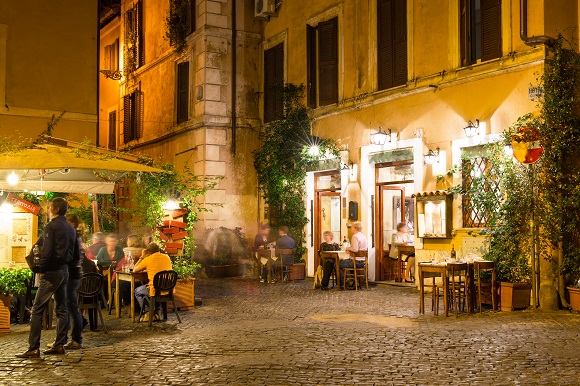 IMG: Shutterstock