Were you lucky enough to snag tickets to this year's Coachella festival? Amazing! Now all you need to do is dive into a bit of research about what to pack and how to stay alive during one of the U.S. most epic music festivals of the year. Are you ready?
Packing for Coachella isn't rocket science, but if it's your first time, there are a few things you should consider before just putting anything into your case. Coachella festival goers are some of the trendiest in the country, and the crowds are often star-studded. Temperatures during the day can be scorching, while the nights tend to be very cold, so layers are essential.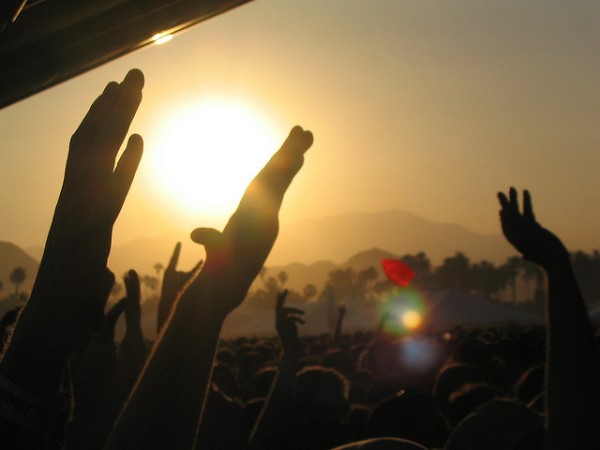 The complete break down
Here's the breakdown of exactly what you'll need to pack for Coachella, from ear plugs to your tent.
1. Personal hygiene things: On top of the toothbrush and toothpaste, pack some extra-strength deodorant, travel-sized anti-bacterial wipes and facial cleaning wipes.
2. Cooling aids: It's hot in the desert during the day, so make sure you're prepared with a small travel towel and a fan. A refillable plastic water bottle will be essential. Make sure you drink plenty of water to avoid dehydration.
3. Ear protection: ear plugs… pack them!
4. Sun protection: sun cream should be one of the first things into your bag, along with SPF lip balm, sun glasses, a wide-brimmed hat and some aloe vera gel.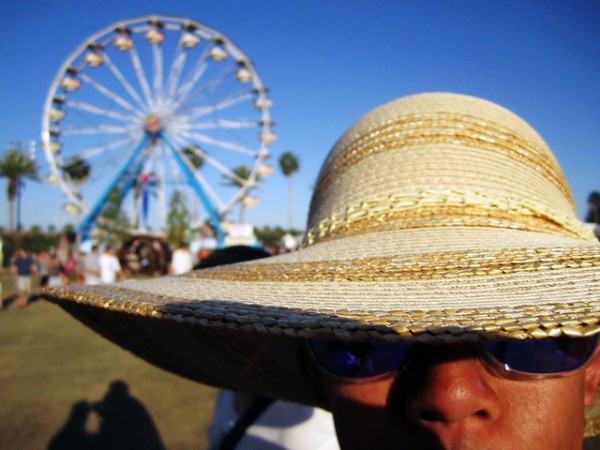 5. Emergency cures: pack a little medical kit with plasters, ibuprofen, antibacterial cream for cuts and blisters, Vitamin C pouches and your usual go-to for curing a hangover.
6. Toilet essentials: toilet paper, hand sanitiser, baby wipes.
7. Clothing for day and for night: when packing your clothes, think about items that are cool, comfortable and that breathe. Natural fibres like cotton and linen are best. Two pairs of comfortable shoes, extra socks and some sweaters for night when the temperature drops.
8. The obvious things: your festival wristbands, a print-out of the original ticket, camping decal if you're tenting, a print out of the festival program, camera, phone, charger, passport, debit cards, cash, wrist watch in case your phone battery dies, etc.
9. Party goodies: whatever you need to get into the party mood, from glow stitches to washable car paint, bubbles, sunscreen face paint…
10. Camping gear: tent, tent stakes, sleeping bag, pillow, mattress, camping chair, torch, soap, toothbrush, toothpaste, hairbrush, towel and flip flops to use in the showers.
Festival essentials for your day bag
This is what you should pack in your day bag. Once you leave the campsite in the morning, you might not return to it again until night so it's good to be prepared. A small backpack is great for these essentials:
Water – a refillable plastic water bottle will be your lifesaver. There are plenty of free water stations at the festival where you can refill it throughout the day.
Cash – ATMs often have long queues and additional fees for withdrawals.
Sunscreen – spray or lotion, best keep that British skin of yours well lathered from the Californian sun.
Poncho – no umbrellas are allowed.
Phone – for taking photos, etc. Make sure it's already charged for the day.
Small towel – for sitting on in the grass, since blankets are a no-no.
Bug spray – for those pesky mosquitos!
A mini personal kit with plasters, lip balm, ear plugs, wet wipes/toilet paper and chewing gum.
Sunglasses and your hat!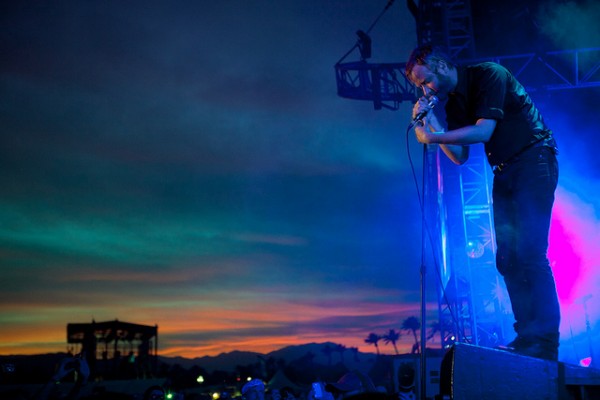 Getting there
If you haven't booked your flights to Los Angeles yet, then you'd better get on it. The closest airport is Palm Springs International Airport (PSP) but you're likely to find flights are cheapest to LAX. Even with the cost of a rental car, it's often cheaper to go this route, and it's only 145 miles to Indio from here.
Are you ready? Only eight more days to go!
Imgs: jaredeberhardt, mullingitover, evanblaser, nenzen / Flickr cc.