Festival season is well and truly upon us, with tons of great musical events still to come in the next few months. There's nothing quite like the fun and carefree festival spirit: the sun is (hopefully) shining, the sound of music fills the air and days of summer fun stretch out ahead of you. Check out our festival survival tips to make the most of the long weekend.
1. Choose your pitch wisely.  
Where you set up camp will be your home for the next few days, and whilst you might not plan on spending that much time in your tent (you'll be out enjoying the festival vibe instead!), there are a few places to avoid if you can. We'd recommend picking a spot which is not too close to the festival site itself, and of course – stay away from the portaloos!
2. Take the essentials 
Three plus days in a field with limited access to running water doesn't mean you can't stay fresh: pack wet wipes, hand sanitizer, talcum powder and dry shampoo.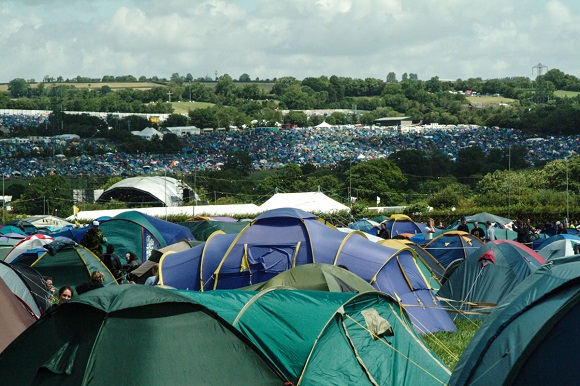 3. Stay hydrated 
Topping up with H2O will help to avoid a whole host of fun-ruining issues: dehydration, headaches, hangovers…water is a festival essential so don't forget to drink it!
4. Don't go hungry 
Buying food and drink at festivals can be pricey so go prepared and take your own! Non-perishables, plenty of water and snacks to keep you going are all great things to include. Festivals often have restrictions on what you can take in, so be sure to check out the rules first.

5. Pack for any weather
The great British weather can be unpredictable to say the least, so pack accordingly. Sun cream and waterproofs are two essentials you should never hit a festival without, whilst wellies could be your savior if the heavens decide to open.
6. Don't get lost 
There's nothing worse than splitting off from your friends, only to be totally unable to seek them out again. Arrange an easy to find meeting point to use if you get separated, and make sure to have contact details organised beforehand.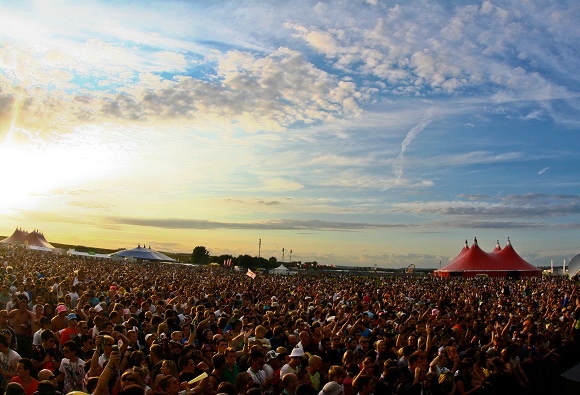 7. Planning is key 
Book your cheap transport to the festival in advance to be sure of getting the best price, and make a game plan before arrival! Chances are there will be a number of artists you want to see, on a number of different stages – plan ahead to be sure of not missing out on your favourite musician: take note of where, and when, they're playing.
8. Wear appropriate footwear 
Do your feet a favour and wear comfy shoes which you don't mind getting ruined – wellies are also a good idea in muddier weather! With all the dancing to great music you'll be doing, the last thing you want is to be held back by your choice of footwear.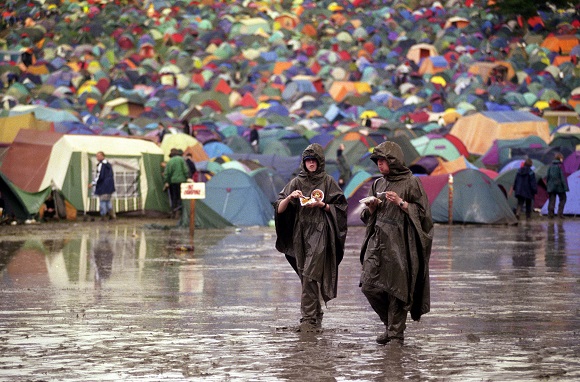 9. Pack a portable phone charger  
Gone are the days of having to stand in long lines to charge your phone – portable phone chargers have made things much easier for phone-addicted festival goers. Split one between your group to make for a cheap and easy way to stay connected.
10. Stay safe 
Keep your belongings, and your wits, about you: make sure your valuables are safely secured and notify security if anyone makes you feel uncomfortable.
What are your festival tips?