Earlier this week we introduced you to the 10 most dangerous countries to travel to in the world. On the other side of the coin of course are the safest places. With low crime rates, extremely open locals and bustling economies, these countries are certainly worth putting at the top of your must-see list.
You can get pick-pocketed in just about any country but if you're looking for a safer destination with considerably fewer security and safety risks, then you can probably feel pretty confident booking trips to one of these countries.
Slovenia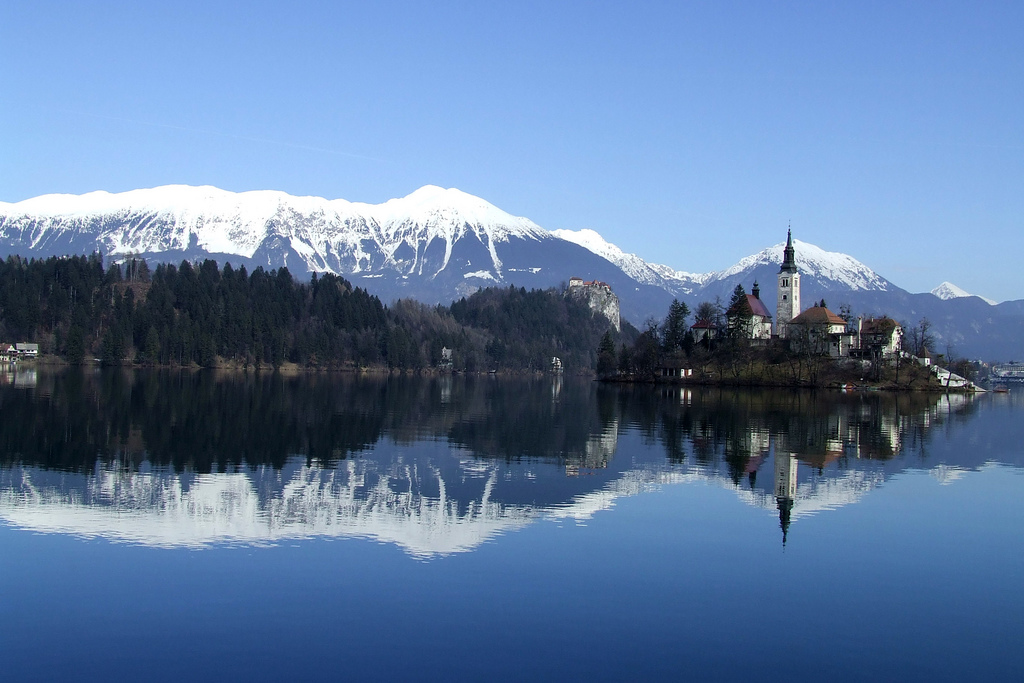 Surprised to find this former Yugoslav country in the top ten? You might say that the country and its people have transitioned well into the twenty-first century after the fall of Communism and the ending of the Civil War. It's often forgotten, overshadowed by its neighbours: Italy, Austria, Croatia and Hungary, but this tiny country with a population barely over 2 million has something to say for itself. With little to no risk of a terrorist attack and little crime, Slovenia could just be the next European destination on your list. What to see? Pretty alpine villages, excellent skiing and plenty of medieval history to discover.
Finland
When it comes to looking at the economies of the countries listed here, Finland has one of the strongest on the list. It has a stable government and much like Sweden, is known for its peaceful forests and pristine wilderness. Finland's cities are modern and forward-thinking while still keeping strong ties to its folk heritage and traditions. Finland has a slightly higher homicide rate than the other but its respect for civil liberties and human rights make this country a great stop for travellers. Whether you're looking for a city jaunt to Helsinki, or a more Nordic experience in Lapland, you're sure to be greeted by smiling and friendly locals anywhere in Finland.
Canada
Canada isn't exactly the barren "White North" that everyone thinks it is. Almost 80% of the entire population live in metropolitan cities close to the American border. Diversity, culture, language and arts are all celebrated here since practically everyone's family was immigrants at one time or another. This makes Canada one of the most tolerate countries for human rights and multicultural communities. Canada scored a lot of points for its low crime rates but it's quite easy to get access to weapons with the popularity of hunting. As for terrorism, while it's unlikely, they do support the USA in the in Afghanistan and have strong ties to England. From Vancouver, to Toronto, Montreal and Halifax, you'll have no problem seeing this country from one coast to the other.
Japan
Being located along the Ring of Fire, Japan sees its fair share of earthquakes as we have tragically witnessed recently. Apart from the possibility of natural disasters, Japanese people are so polite, it's almost painful. With ancient temples and futuristic neon districts, you can find something for every taste in this country. Take it slow or dive into the fast-pace of Tokyo, it's all up to you. Violent crime is almost non-existent here and the country also have very strict gun laws. Robbery is barely a problem here either when you compare it to Western statistics. Tokyo, Nara and Takayama are essential cities to visit while travelling in Japan.
Sweden
What do you think of first when Sweden comes to mind? Volvos… Ikea… Sweden is all about being practical and being safe. With untouched forests, endless islands, trendy fashion, excellent healthcare and welfare programs in place, it's no wonder Sweden has a reputation for such a great place to live. Stockholm and Gothenburg both have a wealth of tourist attractions, ever-attracting foreigners. Civil liberties, respect for human rights, low violent crime… its only downfall is that it is a major exporter of weapons.  But for backpackers around Europe, Sweden, like most of Scandinavia, is just about as safe as it can get.
Austria
While Austria has come a long way since the Sound of Music, Austria scores high on the list for its healthy relationships with its neighbouring countries. While it's not as tolerant as New Zealand and Scandinavia for its human rights policies, it is nevertheless a safe place to visit. Whether you visit elegant Vienna for its cafes and its opera houses or head to the mountains in winter to ski, you will notice the locals are generally happy and open to helping foreigners if they've lost their way. Salzburg's baroque city centre, the lakes of Salzhammergut, the spas of Bad Ischl, tasty beer… it's all here!
Iceland
You don't hear much about Iceland in the news unless one of its volcanoes is erupting and therefore grounding almost all flights in Europe for a couple of days. Björk was born here, geothermal power was first harvested here, there are hot springs and glaciers… that's about all we know about this place. This considerably small nation in the Atlantic Ocean was at one point the most developed nation in the world (according to the UN) with one of the wealthiest populations. It has a world-class welfares system and extremely low levels of crime. Bohemian Seyðisfjörður to the east and vibrant Reykjavik to the west are essential cities to visit.
Luxembourg
Looking like something out of a fairy-tale, how could anything go wrong in a small country like this one? The independent-minded population (a whopping 470,000) mostly live in rural communities, the only real city being Luxembourg City. With a highly developed economy and one of the highest gross domestic product per capita, it's no wonder the people here are happily satisfied. Being a police office here is one laid-back job. With dense forests, romantic cities and pretty farmlands… this country belongs on a postcard.
Denmark
Home to war-lord Vikings, Denmark is considerably safe today as opposed to when its Viking ancestors were in control, ravishing Europe like a rag doll. Today it's one of the safest and most peaceful places to visit in Europe. While this is undoubtedly true, the publication of anti-Islamic cartoons in a Danish newspaper a few years ago have struck some tension with the Middle-East. Copenhagen sees the occasional riot… but what capital city doesn't? With human rights and gender equality on the forefront of political policies, low homicide and crime rates, Denmark is the place to be.
New Zealand
Rolling hills, glacier parks, endless forests, rugged cliffs… New Zealand has the best of both worlds: cosmopolitan cities like Auckland and Wellington and picturesque countryside and wilderness. Its aboriginal communities, Maori, are active participants in all aspects of New Zealand society. Adrenaline junkies and those who love spending time outdoors should definitely put New Zealand on their travel itinerary. Kiwis put human rights high on their list of priorities and are one of the most welcoming countries to foreigners.
Things to keep in mind
The safety of these countries is based on the Global Peace Index (GPI) which looks at statistics beyond crime rates. It takes government policies, the country's relationships with other countries and the general attitude of the population. GPI takes into account personal safety and well-being but does not consider the potential for natural disasters. Of course, travelling in a safe country doesn't make you immune to theft or violence. You can get your wallet stolen anywhere in the world. Common sense, being careful but not letting doubt or fear get in the way of experiencing new cultures, experiences or making new friends along the way.
Which of these countries have you travelled to?
Imgs: mirci, papalars, marilynjane, kyworld, ru_boff, clatiek, wolfgangstaudt, stignygaard, chris-murphy / Flickr cc.