Did you know that Spock is actually from Canada? Well not quite… but the Canadian town of Vulcan, which has the same name as his home planet, has nevertheless become a site of pilgrimage for Spock and Star Trek fans. If you find yourself near Calgary, a trip to Vulcan should not to be missed!
Welcome to Vulcan
Don't be surprised if just about everyone you meet is dressed in a blue, red or yellow Starfleet uniform in this small town between Calgary and Lethbridge. This town revolves around Star Trek… you can even find a replica of the Starship Enterprise here!
We'll just come right out and say it: Vulcan suffers from a very serious ailment called "Star Trek fever." The fever hits its worse once a year, when people from all over the world flock to Vulcan on flights to Calgary for the Star Trek festival called Spock Days. The atmosphere in the town is just like FedCon. What's FedCon? Only the biggest Sci-Fi convention in Europe. It's like a comic book convention but with louder, and more committed fans.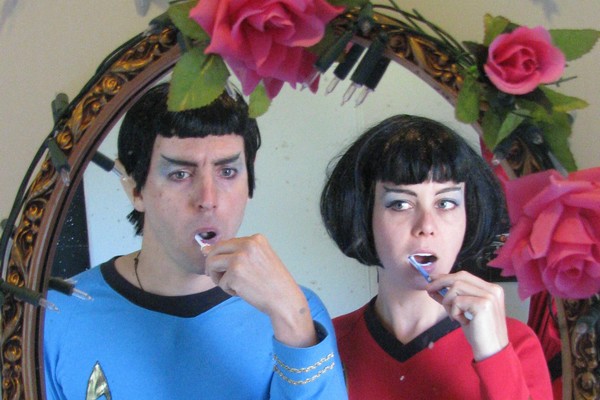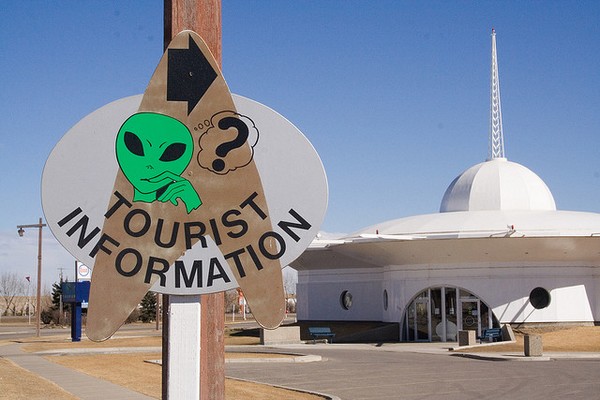 Year-round the town is considered a pilgrimage site for Star Trek fans and it's all because of the name. Vulcan is the home world of Spock, arguably the series' most loved character. He's the most famous of his race in the series and is an icon in the world of Sci-Fi. Admit it, you were pretty excited the first time you could get your fingers to separate like Spock's in his famous gesture!
The town sees plenty of visitors arriving in funny costumes and pointed ears but they don't mind one bit. In fact, they've entirely embraced it that they are Spock's home town and now visitors can enjoy a night out at Spock's Bar. At the local cafe, we recommend the Trekkie Breakkie. You can even see the original ear prosthesis used in filming the series at the TrekCetera Museum.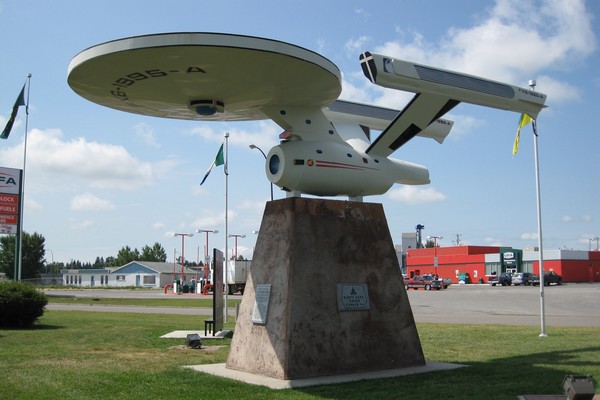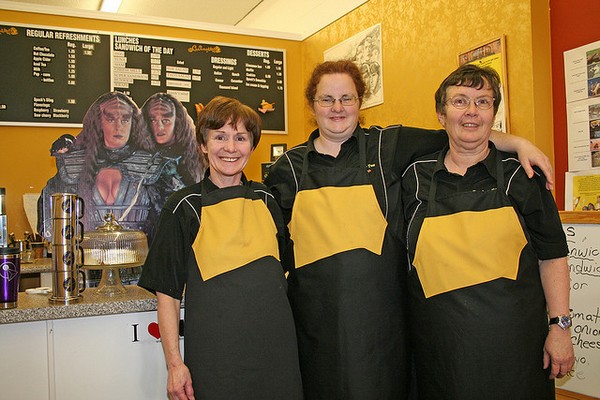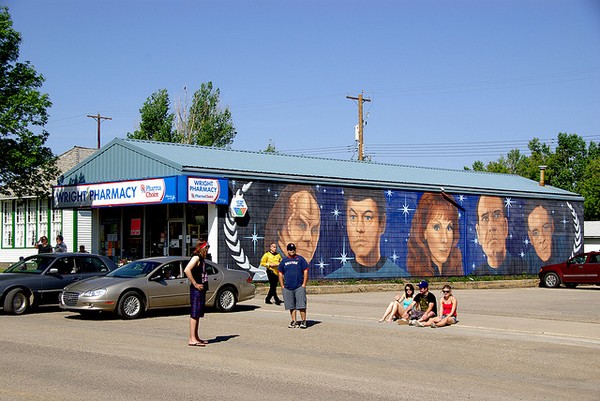 Star Trek is everywhere you look! The Tourist Information Centre is one thing, but even the pharmacy has caught Star Trek fever and painted a huge mural depicting all the doctors from the Starship Enterprise, including Dr. Leonard "Pill" McCoy. Town locals are still talking about the Spock Days festival in 2010, when the actor who played Spock, Leonard Nimoy, attended personally to unveil a bust of Spock for the town!
Beam me up, Scotty!
Fancy a trip to this Canadian Star Trek town? Then try, "Beam me up, Scotty!" Didn't work? Funny, it does in the show… In any case, a flight to Calgary will have to do the trick. Don't forget to pack your Star Fleet uniform!
Imgs: Travel Alberta Canada, tom box, Travel Alberta Canada, Fracture, Travel Alberta Canada, djking, Gage Skidmore / Flickr cc.