You don't have to travel far to find a good beach, every Brit living on the coast will tell you that. While the sands of Tenerife may be more alluring, don't forget to appreciate the treasures in your own backyard this summer when you're planning your holidays.
These are just a sampling of the beautiful shores around the United Kingdom. It's easy to forget what's waiting on our own soil this summer when Ryanair lures us with unbearably cheap flights to Spain and elsewhere. There's so much diversity, have you ever taken the chance to travel around England? Craggy cliffs, pebbled look-outs, quaint cottages and maybe even some Royal sightings are just the beginning of what awaits at England's best beaches!
St Martin's – Isles of Scilly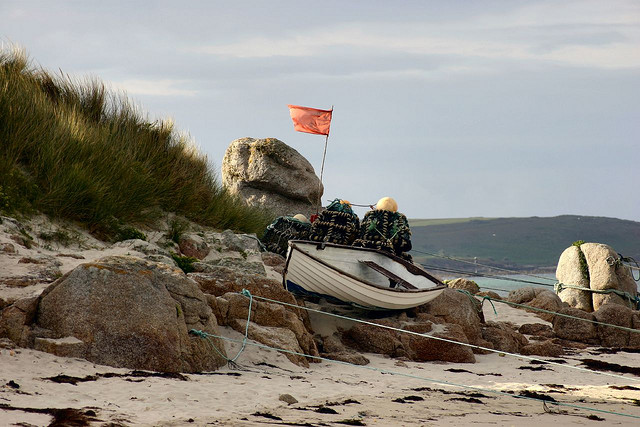 Great Bay is the place to head if you're looking to do some snorkelling this summer. In just a twenty minute walk from the quay you can reach beautiful coastal paths that take you right to the white sands and blue waters you'd expect somewhere far south from here. Bring your own mask and snorkel, there are beautiful kelp forests to explore just below the surface of the water.
Rhossili Beach – South Wales
Not far from Pembrokeshire, you'll find Rhossili Beach at the tip of the Gower Peninsula with views of the Bristol Channel. Whether its the cliffs or the old shipwrecks you can explore at low tide, there's no doubt this is a cool place to check out this summer. Climb rocks, check out the burial cairns left from times long-forgotten, lay around the three mile long beach or take a hike from the National Trust visitor's centre to the coastguard lookout.
Holkham – Norfolk
Do you remember the final scene in the film Shakespeare in Love? Gwyneth Paltrow is filmed walking across the beach here in Holkham. The beach here is helplessly romantic, a great spot for catching the sun's rays, sharing a picnic with some friends or a lover, even horse-back riding. The beach is backed by pines and dunes which are part of the largest nature reserve in the country.
Torquay – Devon
If you doubted England as a foodie destination, this little treasure will change your mind. White-washed villas and palm-line promenades… are you sure this is Britain? There are two Michelin-star restaurants and while the town has cleaned itself up to welcome a new crowd, it still holds some of the old Torquay charm with its tea houses and historic guesthouses.
Three Cliffs Bay – South Wales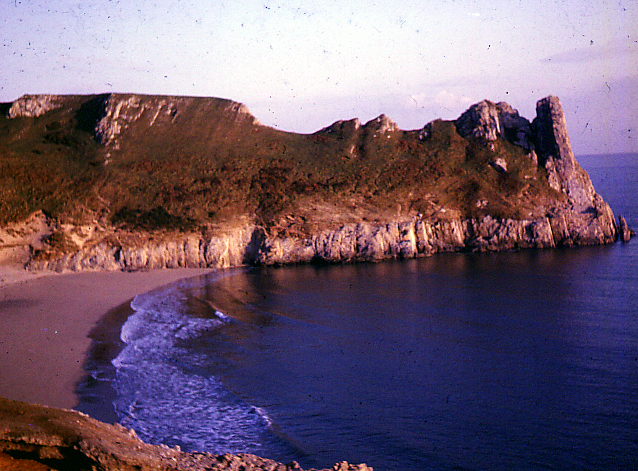 The Gower Peninsula is beautiful and the best views can be seen from Three Cliffs Bay. The beach is secluded and used mostly only by those staying at the nearby camp-ground. Careful on the train down to the beach, it's quite steep but worth the effort. With 52 acres of cliff-land to explore, this is no holiday for the inactive traveller. As far as accommodations go, rent a cottage or bring a tent.
Studland Beach – Dorset
If you're into the whole "au naturale" thing, then Dorset's Studland Beach is where it's at. Three miles of sand stretch from South Haven to Handfast Point. The nudist part of the beach is in Shell Bay. Just behind is a nature reserve, rich in rare birds and other wildlife. Bring the whole family for a barbecue, take to the nature trails or work on getting rid of those tan lines.
Barafundle – Pembrokeshire
Undoubtedly one of the best beaches in all of Britain, Barafundle is prized not only for its sand, sea swimming, location but also the natural environment surrounding it. The weather can be off-putting but it's a beautiful spot with shallow swimming and spending the day making sandcastles and taking in some fresh sea air. Make sure to check out the National Trust property nearby, Stockpole Estate.
Where are you taking your summer holidays? Which other UK beaches would you recommend?
Imgs: heatheronhertravels, anders_b, beanmunster, londonmatt, amoebaswarm, dirtyblerk / Flickr cc.