It's all about river cruises these day, no longer are people yearning to hit the open oceans in search of paradise islands. They want rolling landscapes a stone's throw from their boat, to spot castles atop passing hills and to dock at Europe's most historic cities.
Cruises have a lot going for them. They're perfect for travellers who like everything organised for them, in particular the itinerary and accommodation. Think cruises are only for "older folk?" No way. Cruises are not about age as much as they're about the kind of people who like them. River cruises take the hassle out of travelling so you can sit back on deck and watch the world go by without a worry!
Sound like the perfect getaway?
Then you're in the right place. The top river cruises in Europe go along either the Rhine or the Danube but there are several other noteworthy rivers to explore like the Douro in Portugal, the Elbe in German and the Seine in France. They're ideal for cruise-types and travellers who love culture, history and art. Talks and excursions will take you to some of the most incredible buildings, churches and museums along the river and give you the chance to sample traditional food and drink along the way.
How to make the most of your river cruise? Check out these ideas for saving money, what to pack and other tips for making the most of your cruise.
Sail in spring for a better deal
Spring and fall are the best times to book a cruise if you're after a good deal. Christmas cruises and summer ones are the most expensive. Autumn will be gorgeous in some parts of Europe as the leaves start to turn colour and spring is also ideal for exploring cities as Budapest can often see temperatures reaching 40°C in summer, which doesn't make a city tour on a bus sound very attractive.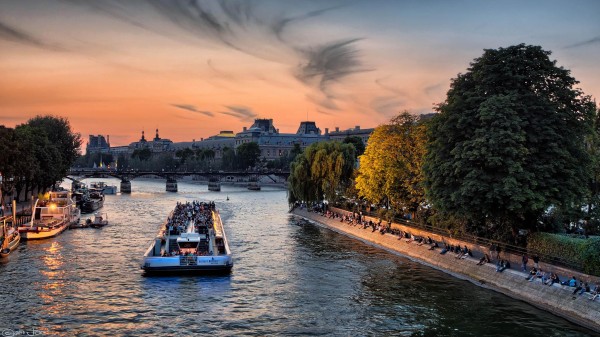 Pack in layers and pack light
You not only need to think of what to pack for your cruise but also about your airline's baggage restrictions. If you're catching a low cost flight to Vienna for the start of your cruise, you'll need to keep your luggage to a minimum to avoid paying extra. Always pack in layers and remember to pack at least one smart outfit for dinner out on the town. You'll need comfortable walking shoes and athletic gear too, in case you join a cycle tour on one of your stops (and why wouldn't you want to?).
Catch at least one sunrise on your cruise
Get up at least once on your river cruise to watch the sunrise from the outer deck. Remember to bring a blanket out with you, it's bound to be chilly as the mist rises up from the river and the sun peeks over the hills to wake up all the birds along the banks. It's pure magic.
Arrive early, stay late
The cruise will be the main part of your trip but why not extend it by a few days and explore your arrival city and departure city a little more. If you're catching a Danube River cruise from Vienna to Budapest, you can easily spend 2-3 days in each of these cities exploring more sights.
Have you ever taking a cruise? What did you love about it? What did you hate about it?
Img: mauricedb, mustangjoe / Flickr cc.