Has it always been your dream to ring in the New Year in Times Square? This kind of trip could really cost a fortune, but it's not impossible on a budget. Start with these flights London-JFK for only £391, just in time for the ball drop.
We realise summer has hardly ended and we're already thinking about New Year's but if you hope to make the trip across the Atlantic to welcome 2015, then you'd better plan early. Long-haul flights should be booked at least 4 months in advance but 6 months beforehand is ideal. A trip to NYC for NYE doesn't have to break the bank and we'll show you how to save so you don't start the year off in the red.
Getting to New York
The first thing you need to do is start looking for your cheap flights to New York. We found this deal today, for flights from London Heathrow Airport to JFK departing December 29th and returning on January 5th. That gives you a week in the Big Apple, with New Year's right in the middle of your trip. These flights are operated by United Airlines and come in at £391 return, all taxes and fees included per passenger.
Once you're there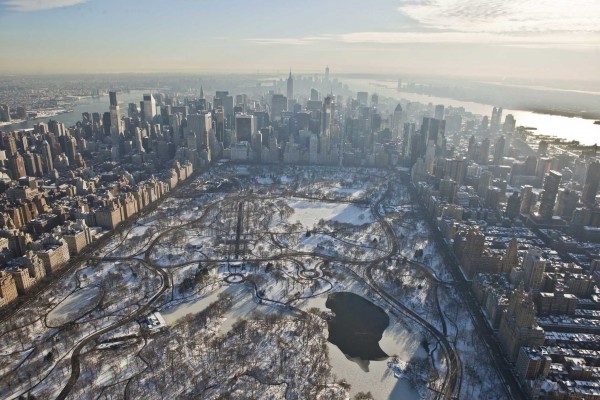 Hotels in New York at this time of the year are hard to come by and can cost a small fortune. Consider the AirBnB option or even an apartment stay. A lot of New Yorkers leave the city over the holidays to visit friends and family at home so you can probably find a short-stay apartment let over Craigslist or try your luck with a cheap New York hotel in an outer borough.
The ball drop
Plan to spend most of your day at Times Square if you want to see the ball drop. The city closes off access to the area around 5pm so make sure you arrive early with enough provisions for the evening. The best views are on Broadway between West 43rd and West 50th Street and on Seventh Avenue up to West 59th Street.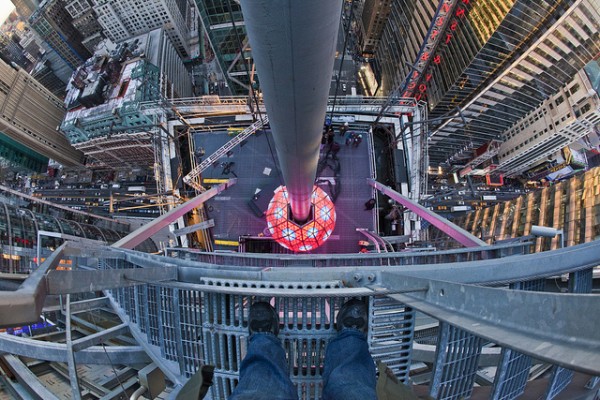 Dress warm, with plenty of layers (like you would be going skiing) and bring a few thermoses of hot liquid (non-alcoholic) to keep you warm.
Remember the ball drop at Times Square is free but you can't bring alcohol inside so it'll be a dry New Year's Eve until you hit the after parties. The ball will ascend to the top of One Times Square at 6pm and there will be live music and hourly count-downs until midnight arrives. At 11:59 the ball will start to drop, landing at the bottom of the pole at exactly midnight when a tonne of confetti is pumped out into the air with fireworks, songs and dance.
Don't worry about catching the last subway back to your hotel afterwards. The New York City subway runs all night long.
Looking for more tips for visiting New York on a budget? Check out our tips on how to experience New York for free!
Offer found on liligo.com 08/09/2014 at 11:50, price cannot be guaranteed.
Imgs: gigi_nyc, quintanomedia / Flickr cc.