Sitting in the Indian Ocean, Bali is only one of more than 17000 islands that are part of Indonesia. It is incomparable from its neighbors who even after years of tourism and development, just can't compete with this Utopian destination. Find yourself in Bali for a spiritual and adventurous holiday you'd never expect to find.
The coasts are lined with pristine beaches with sand as fine as sugar while inland the hills and valley's rice terraces glisten with emerald-green in the sun, even forests with hidden temples are easy to stumble upon. The shrines that abound inland are a notion to the island's deep and long withstanding spirituality, one that vibrates from every Hindu and every flower. Join the morning prayers or meditate in a temple, there are countless ways to connect to your spiritual side when vacationing in Bali.
Bali is without a doubt the most friendly island in the archipelago the locals, all 3 million of them and mostly Hindu, are open and warm. Follow your hedonistic impulses and you'll soon discover the pleasures of the island. It might be small, the island, but the limits of your trip are only as constricted as your character. Enjoy the succulent flavors of tropical fruits cooked up at a small restaurant or café in Ubud. Watch the sunset from the Uluwatu Temple dating from the 11th century or trek to the summit of Mount Batur at dawn. From there you'll have the best views of the entire island.
What to do in Bali?
Orchids grow in Bali extremely well; this is due partly because of the weather and volcanic soil. There are thousands of them in a number of different gardens here.
The oldest ancient monument lies at the bottom of a valley. It consist of 10 shrines which have been cut into rock faces.
This Buddhist-Hindu temple is dedicated to the goddess of water and was built in the 17th century on an island, totally surrounded by water.
There are three temples located here and the surrounded area is protected because of the clan of Balinese macaque living here.
Where to Stay?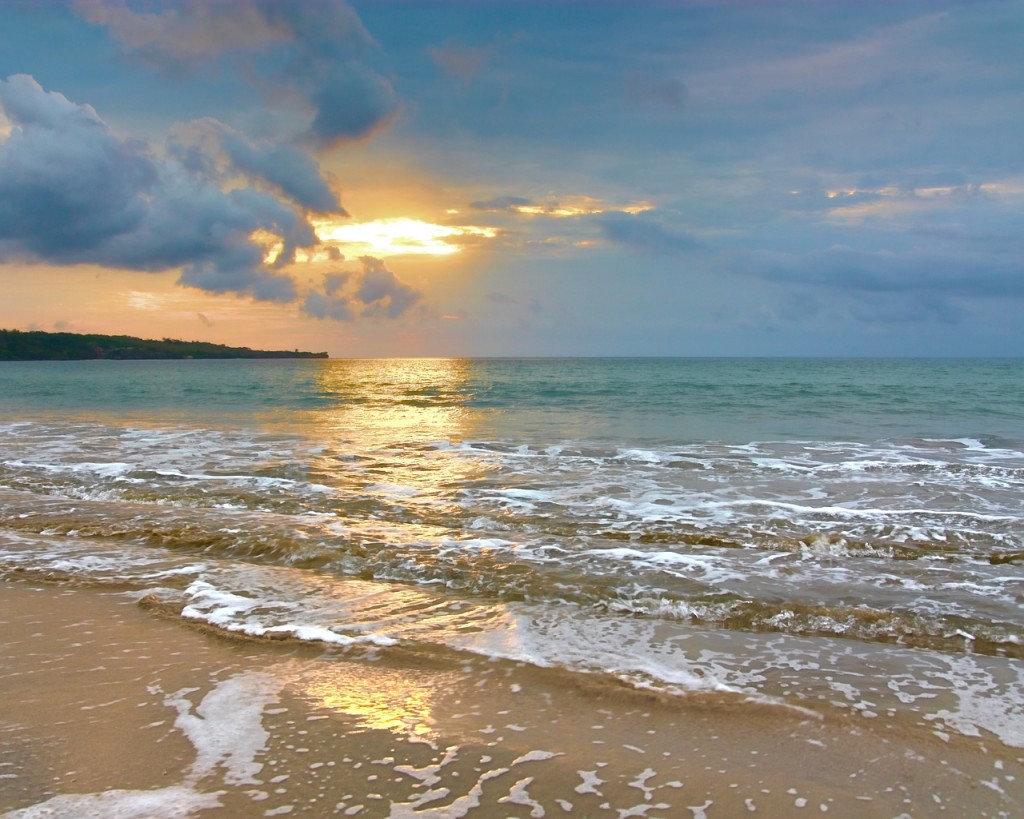 Jl. Danau Poso No. 99 Sanur
Located on the seaside in Sanur, guests enjoy peaceful seclusion and a modern hotel that beams of Balinese hospitality. Either spend you day swimming, kayaking or windsurfing…
Jl. Benesari, Kuta
Enjoy gardens and a private terrace at this Balinese-styled hotel. There are beach views as well as a swimming pool and restaurant. It's perfect for couples and business travellers.
Jl. Danau Tamblingan No. 29
Rooms here are bungalow style and give guests plenty of room to spread out. Rooms include a kitchenette. There is a lush garden behind with a small pool and lilies.
Jl. Kartika Plaza
Located in Southern Kuta, this luxury hotel offers more than 300 rooms with beach front views. There are 8 hectares of tropical gardens for guests to enjoy as well as a shopping mall. Restaurants and nightlife are a short walk away.
Where to eat?
Jimbaran Beach
Enjoy lobster, shrimp and squid grilled over coconut husks.
Jala Petitenget, Seminyak
Also known as La Looch's, this restaurant serves calamari, oysters, mud-crab and more. Enter through the parking lot of Petitenget Temple.
Jl. Petitenget 2000, Kerobokan
Owned by a French expat, enjoy Asian/French dishes infused with Balinese style: frog legs in wine sauce with a papaya salad, for example.
Jl. Pantai Batu Bolong, Canggu
The open-style kitchen at this colonial-period restaurant serves sambal satay, seafood with vegetables and rice. Dishes are meant to be eaten with your hands.
Whether you are looking for a tropical island to explore, a place to relax ocean-side, an exciting culinary adventure or a way to retouch with your spiritual roots, try Bali. It is an island of culture and possibilities. There are around a dozen airlines flying to Bali's airport near Kuta, including Air Asia, Cathay Pacific, Continental and Eva Air.
Have you ever been to Bali? Let us know what you thought!
Img: lushdesigncreative / Flickr cc.