Easyjet is a British low-cost airline carrier and is the largest UK airline by number of passengers carried. Easyjet flies to over 700 route and spans 32 countries. 
Of course, low-cost airlines are notorious for surprise additional fees, especially regarding luggage. We have put together all the relevant information to prevent you being charged for overweight and oversized luggage.
Liligo.co.uk shares with you the important dimensions and weight you need to consider when flying with Easyjet.
Permitted dimensions for hand luggage
On Easyjet flights every passenger can take one piece of hand luggage on board for free. The size must not exceed 56 x 45 x 25 cm (including wheels and handles). If you are an EasyJet Plus, FLEXI fare, Upfront or Extra Legroom customers you are allowed a small under seat bag, in addition to your hand luggage. For example a handbag or laptop, this must not exceed 45 x 36 x 20 cm.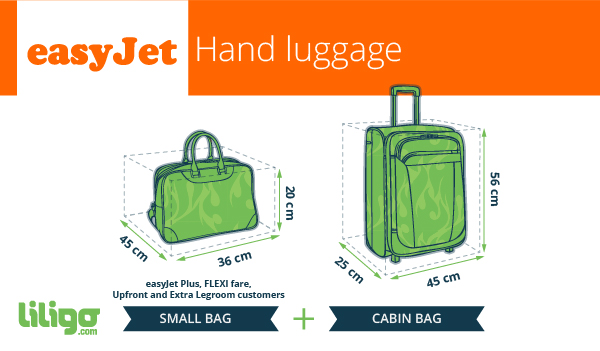 Checked luggage
Easyjet passengers are allowed to check up to three bags and there will be a charge for each item. The 1st checked bag will cost between £13 – £24 when bought online, this is considerably cheaper than purchasing your checked bags at the airport, £32 – £45, per item weighing up to 20kg. Additional charges apply for each 1kg of excess weight over 20kg up to a maximum of 32kg. You will be charged £10 per kg at the airport.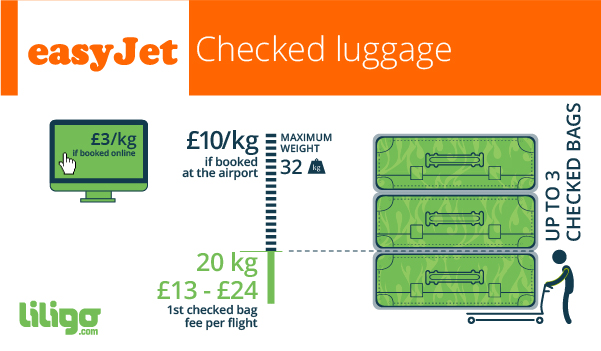 Photo: mundo Resink / Flickr cc.