Ah Paris, the City of Lights! With its delicious cuisine, abundance of arts and culture, status as one of the world's most fashionable cities and rich historical heritage, it's one of Europe's most popular destinations. Shrug off the idea that it's too expensive – it's not! These are just some of the many free things to do around Paris.
When you think of Paris, the word 'affordable' may not be the first that comes to mind! But this city has plenty of things to see and do which don't need to cost the world and can even be (whisper it) *free*! We've run through some of the coolest things to do in the city of love and the best part? They won't cost you a penny. 
City Attractions
Sacré-Coeur Basilica
Standing proud at the top of Montmartre, with its white exterior and palatial stance, this church is the star attraction in the neighbourhood. Its interior is decked out in gold mosaic tiles, awe-inspiring stained glass and some of the world's heaviest bells. Open from 6am to 10:30pm every day, visits inside are free however there is a charge if you want to climb the dome.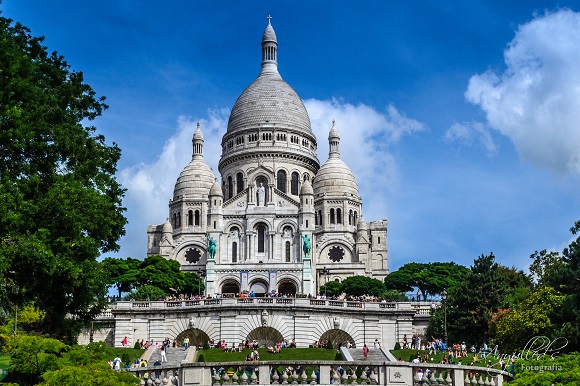 The Louvre
Undoubtedly the city's most famous art museum, the Louvre is home to masterpieces such as Leonardo da Vinci's Mona Lisa, as well as works from artists such as Michelangelo and Caravaggio. If you're lucky, or plan your trip at the right time, you can also visit the museum totally free of charge! Admission usually costs €15 however, on the first Sunday of every month between October and March, entry is free. A number of people also qualify for free entry including all visitors under the age of 18; residents of the European Economic Are between the ages of 18-25; art teachers and more! Check the Louvre's website for more information on how to visit one of Paris' most iconic sights for free.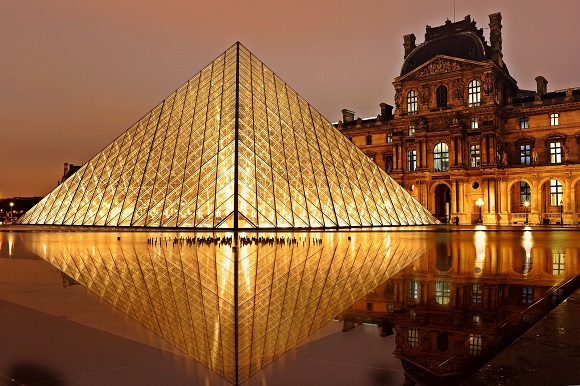 Musée d'Art Moderne de la Ville de Paris
Free modern art! If you visit anything more than the Louvre, stop by this museum to get a more comprehensive view of French art. You'll find it just steps from the Alma-Marceau station.
Père Lachaise Cemetery
Is it creepy that one of Paris' most popular city sights is a cemetery? Maybe, but when it also happens to be the final resting place for a number of iconic figures such as Jim Morrison, Proust and Balzac we can understand the attraction. The most visited cemetery in the world, millions of visitors flock to the space every year to pay their respects to its celebrated residents. Most well known, perhaps, is Oscar Wilde – whose tomb can also be found here. Take the entrance near the Gambetta metro station to see it first, before taking a walk around the rest of the cemetery.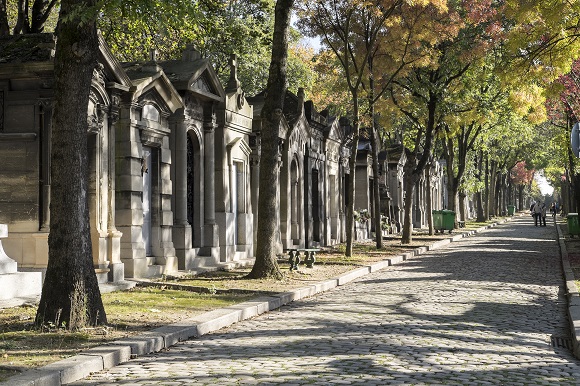 Cathédrale de Notre Dame
This church is by epitome of gothic architecture, decked out as it is with gargoyles and flying buttresses. An icon of both Paris and France, the Notre Dame Cathedral is a must see on any trip to Paris! Entrance is free, to the delight of the hundreds who visit daily. Our advice? Mind the queue and get there early to make the most of your visit.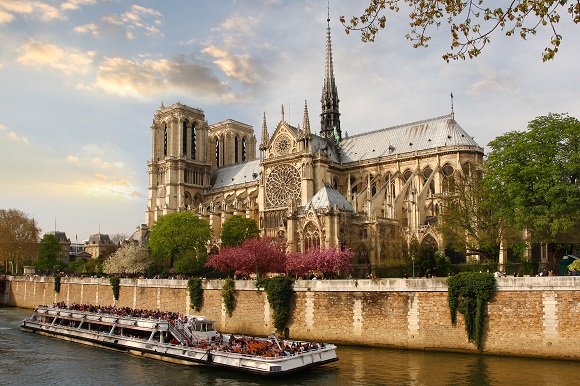 Market shopping
Marché aux Puces de Saint-Ouen – quaint souvenirs are to be found here in this antique and flea market. While there are many high-priced items, you can always find a trinket for cheap.
Marché d'Aligre – this is where your appetite is finally fêted with the finest produce France has to offer: cheese, artisan cured meats, fresh flowers, fruits, wines, veg and fresh baked goods.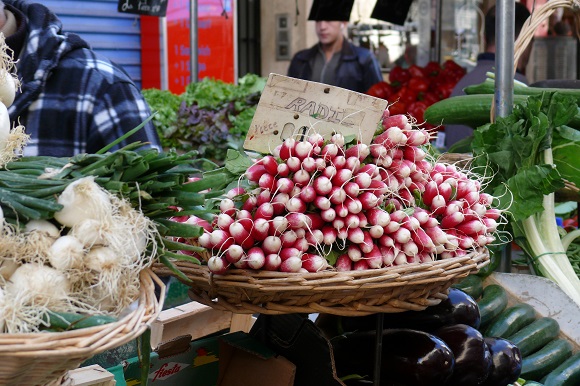 A patch of grass
Paris is fantastic for parks, squares, river-side spots to sit down and enjoy a slice of shade and a peaceful afternoon. For a real wilderness (and a workout to get to the top) head to Parc des Buttes-Chaumont. For a peaceful green area where even the likes of Monet used to relax and paint, head to Parc Monceau. For a brief break at the water's edge in an area off the beaten path in Paris, the Canal St-Martin (pictured below) is perfect. Providing the backdrop for a number of scenes in iconic French film Amélie, it's a great place to relax with a drink and while away a sunny afternoon of people watching.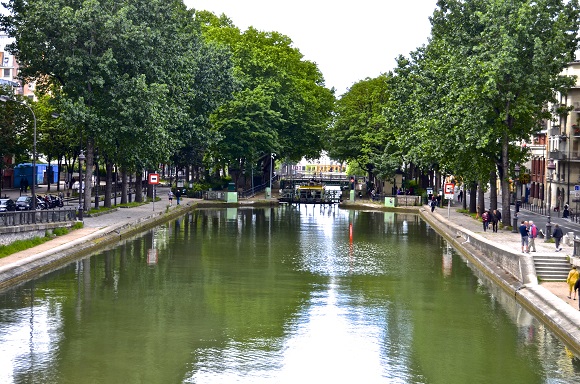 What's your favourite thing to do in Paris? Any other free tips to share?