What is duty free? Are the items on sale in duty free shops any cheaper than they would be at home? Here's your guide to shopping duty free at the airport and which items are worth it, and which ones aren't.
Getting it straight
The first thing we should clarify is the difference between "duty free" and "tax free." Duty Free means that no excise duty is applied and payable to the government, in our case HM Revenue & Customs. Items that are classed as "duty free" must be exported outside the EU and sold to passengers flying to non-EU countries. This applies to all cigarettes, tobacco and selected spirits.
Tax Free means the shop is selling the product without the addition of VAT, which is currently set at 20%. If the passenger is flying outside the EU, no tax is applicable to HMRC. Some companies, like World Duty Free will pay the tax on behalf of passengers flying within the UK or EU so there is no limit on the amount you can purchase. Typical items sold at tax free prices at airport include fragrance, skin case, cosmetics, sunglasses, watches, jewellery and handbags.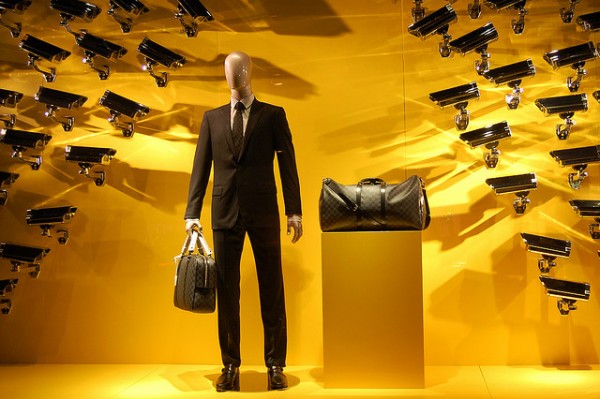 Where can you really save?
Unless you do a bit of research, you could actually end up spending more at a duty free shop than you would on the high street. But if you're shopping for any of these items, chances are you'll save a bit of dosh.
Liquor: Tax can be staggering on some brands so you can actually save a lot of money by buying alcohol at a duty free shop. The Caribbean is a great place to buy island-made rum for under a tenner. This isn't usually the case in Asia where bottles are cheaper in small retail shops.
Tobacco: If you come from a country where cigarettes are highly taxed, you can save big at duty free shops, sometimes savings of 50%. Just remember however, that you are limited in how much you can bring across the border.
Perfume: If you're looking for something unique, airports usually carry "duty free exclusives" that can't be found in stores. Savings tend to be small but could be worth your while.
Luxury goods: You really have to know what you're looking for here. Singapore for example is known for its discounts on brand-name watches while the UAE sells gold jewellery for very cheap. And if you have flights to Kuala Lumpur, save up your money because they sell luxury goods typically 50% cheaper than retail prices.
Local souvenirs: You'll always find a souvenir shop or two at the airport. While it is better to buy from a local vendor, you can buy some beautiful things like Venetian glass, Thai silk scarves and more without any tax.
What can you skip the net time you're at the airport doing your duty free shopping? Electronics. Duty free stores are not likely to have the latest models and you can pay a high price for something outdated. Deals on cosmetics at duty free shops are few and far between. It's usually better to buy them at home. And as for books, you're better off packing your reading material before you leave for the airport.
Imgs: ludovic, spirosk / Flickr cc.