Stuck on what to do for New Year's this year? Now that London's fireworks are ticketed this year, there's no better reason to get out of the city and experience something new! Edinburgh is hard to beat when it come to New Year's Hogmanay celebrations.
The celebratory mood in Edinburgh around New Year's is really hard to beat. Tens of thousands of people hit the streets for a night-long celebration that starts on December 30th with the Torchlight Procession. On the 31st, there's live music, giant screens and fireworks on the castle ramparts. Fancy a very Scottish New Year to ring in 2015? Then you better add flights to Edinburgh to your Christmas list!
Torchlight Procession
The opening of Edinburgh's Hogmanay celebrations is the Torchlight Procession on Tuesday, December 30th. Everyone gathers at George IV Bridge at 6:15pm. Everyone is welcome and it's free to participate, but you'll need to book your torch in advance (£11). The procession goes from the bridge to Waterloo Place and Calton Hill with some beautiful finale fireworks at around 8:15pm. Last year an incredible 35,000 people were joined by pipe players and drummers.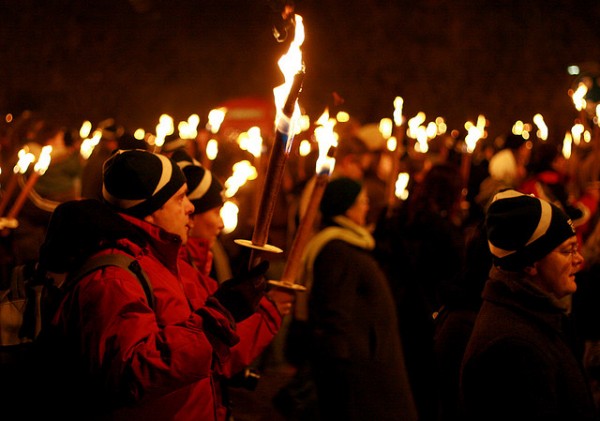 Hogmanay Street Party
The real fun is definitely on the 31st when Edinburgh's street party kicks off. Get your wristband early (£22.20) and get ready for one of the best street parties in the world. Live bands and DJs fill the streets with music around the city centre. This year the festival promises the very best in Scottish music with bands like Twin Atlantic headlining at the Waverley Stage.
On the Scottish Stage, Eddi Reader will be crooning to the crowds alongside Breabach and Ross Ainslie & Jarlath Henderson Band.
For party tunes and massive dub step, head to the Rewinder Stage on the top of the mound.
The music starts at 9pm and entrance closes at 11pm, so arrive early!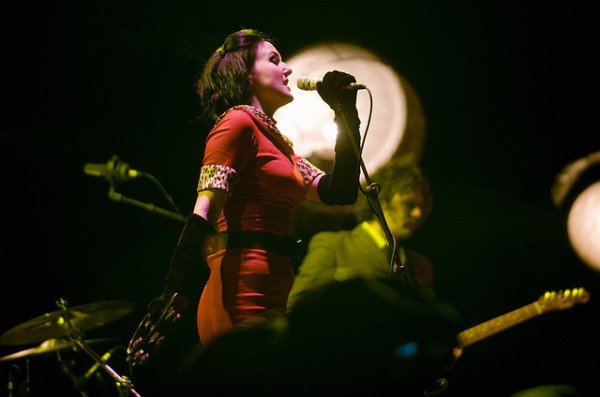 The Keilidh
If you're hoping for a more traditional Scottish New Year's Eve, then the Keilidh on the Mound will be your ticket (£42.50), with the live stage lighting up at 9pm and featuring the best in Scottish music. This is the world's largest outdoor New Year ceilidh! Learn some new moves and experience the fireworks from right beneath the Edinburgh Castle at midnight.
Midnight Moment
When it's finally that time, for the clock to strike midnight, Edinburgh's whole skyline, from the castle to Calton Hill will light up with a stunning fireworks display. Join hands with your friends, new and old, next to you and join in one of the world's biggest renditions of Auld Lang Syne.
Heading to Edinburgh for Hogmanay, or heading elsewhere? Tell us about your New Year's Eve plans!
Imgs: rjshade, jenni40947, uk_pictures / Flickr cc.