Iran is a big country. It's more than twelve times the size of England and is home to some of the most hospitable people on the earth and have plenty of natural, artistic and historic heritage to keep an intrepid traveller busy. Best of all, it's cheap and off the beaten path so you're guaranteed adventure. Want to go?
Do you have two weeks of holidays and several hundred quid at your disposal? That's more than enough for a trip to Iran! Grab some cheap flights to Tehran from London; they'll only set you back around £250-300 onboard Pegasus Air if you book a few months in advance.
Before you go, check out the stories of travellers who have had the chance to travel and discover the beauty of Iran. And then be prepared for anything to happen! If you don't know anyone personally who has travelled to the country, it will help a lot to check out recent travel forum discussions before you go. The general feedback from travellers is that Iranians are open, very friendly and very welcoming.
Officially, tourists are required to stay in hotels but it seems not that uncommon for travellers to meet people on trains and while on the road that have offered their homes for free. There's also thousands of Iranians registered on Couchsurfing. If you do stay with a local host, make sure you bring some gifts (English tea, anyone?) from home as a way of saying thank you.
Identity card
Population: 72 million
Area: 636, 372 square miles
Capital: Tehran (pop. 15 million)
Language: Persian
Health: no vaccines are required
Time zone: UTC+03:30
Currency: Iranian Rial
What to see and do
There's certainly enough to see in Iran to keep any curious traveller busy for several months, but we know not everyone has the luxury of taking off for months at a time to travel! If you only have 1-2 weeks to discover Iran, start your trip off in Tehran.
Tehran – On a 10-day or 2-week trip, give yourself at least two days to take in the richness of the capital. You much absolutely see the Golestan Palace and the bazaar, where you can find beautiful fabric and enjoy tea on a patio with a fountain. There are two museums to see, the National Museum of Archaeology and the Museum of Glass and Ceramics.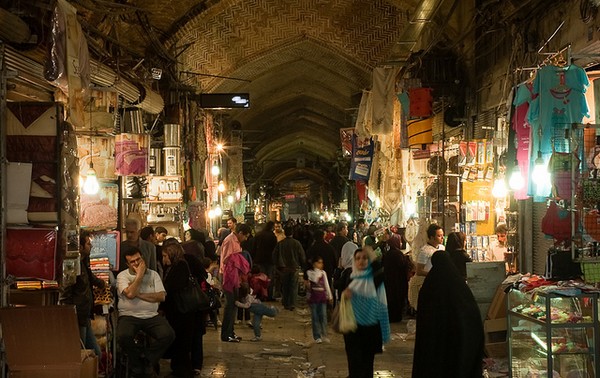 Shiraz – In the south of the country, this is the city of poets and roses. The mausoleums of two famous poets (Saadi and Hafez) attract tourists from across the country. Don't miss the Regent Bazaar while you're here and its beautiful rose gardens.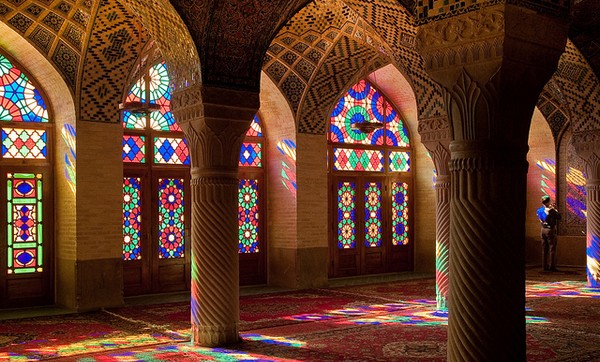 Persepolis – This is one of the most important archaeological sights in the Middle East and indeed the world. It's a vast city-like complex that was built over 2,500 years ago. You can admire the remains of the Achaemenid Empire here, the ruins of magnificent monuments and tombs carved into the rocks.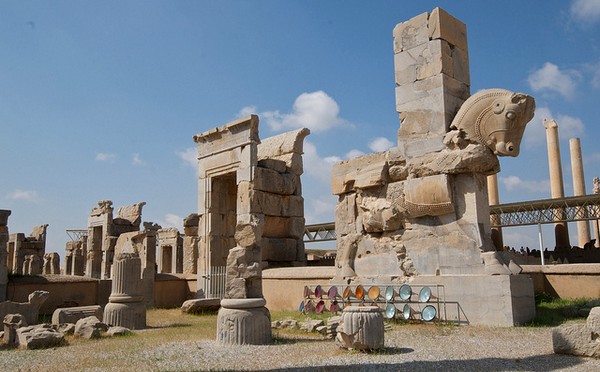 Isfahan – Iran's former capital, this city is known for its stunning architecture, its Armenian quarter (Djolfa) and its Saint-Saviour Cathedral, but you also need to check out the royal district and the city's historic mosques. Naqsh-e Jahan Square is one of the city's UNESCO sites and the Royal Palace will definitely impress.
There are plenty of other places to add to the list, like the ancient site of Hassanulu, the Gilan region, skiing in Dizin and the Caspian Sea. But there's no rush! Don't forget to enjoy the quieter moments of visiting a country like Iran. Make time for tea, smoking a water pipe with some locals and enjoying the country's incredible landscapes as you go.
Like to travel off the beaten path? Check out some of our other travel guides.
Imgs: Paul Keller, ninara, A.Davey, Julia Maudlin, Kamyar Adi / Flickr cc.