October is the perfect time to take a trip. It's that half-way point between your summer holidays and Christmas, just when you're ready for another break and a bit of sun. Take off to Morocco onboard easyJet for only £106 this autumn.
Autumn is by far the best time of the year to visit Morocco. The weather tends to be gloriously warm in the south, even in the winter, thanks to the nearby Sahara Desert while the north, near the High Atlas Mountains the days are typically cool but always sunny.
Take off in October for an autumn escape to Marrakech onboard easyJet for £106 (return, all taxes and fees included) from London Gatwick Airport. The flight is a pretty quick one, at just over 4 hours but it will transport you to a totally different world.
Now the hard part, deciding what to do while you're in Morocco! The country has five main regions: the Rif Mountains, the Middle Atlas, High Atlas, Anti-Atlas, and the Sahara Desert. It would be pretty ambitious to try to get to all theses places in one trip so maybe choose one or two to really explore. If you need a little inspiration, how about adding this spots to your Moroccan bucket list?
Tinmel Mosque
High up in the High Atlas Mountain is Tin Mal Mosque, a beautiful old construction from the early 12th century. It was the centre of the Berber Almohad empire and has been an UNESCO World Heritage site since 1995. It's an easy day trip from Marrakech with a car hire, about 100km away.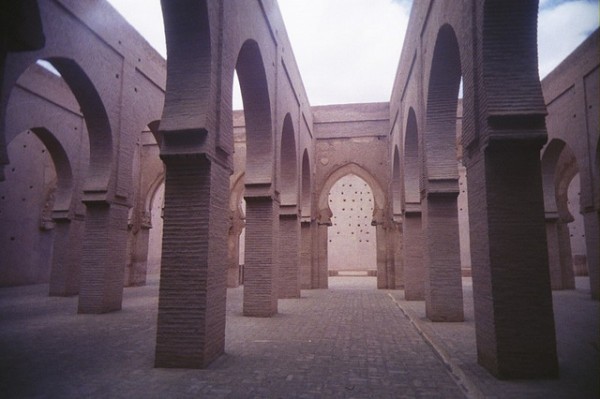 Ksar Ait Benhaddou
Ait Benhaddou is a fortified city along an ancient caravan routes between the Sahara and Marrakech. It's located in Souss-Massa-Draa on a hill and is famous for its kasbahs, although now they are becoming very fragile due to rainstorms and landslides. This site has been an UNESCO WHS since the late 1980s and has been the backdrop for dozens of film.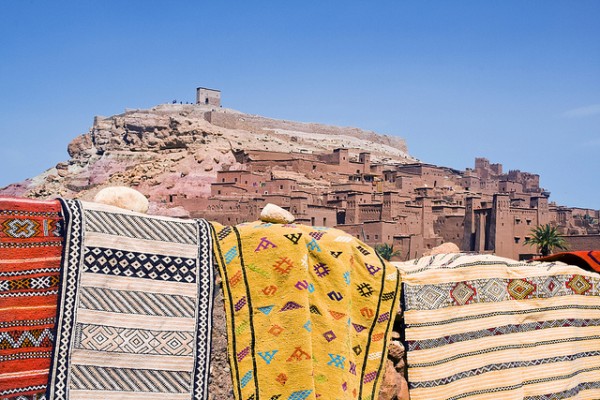 Fez tanneries
Another iconic spot to discover in Morocco is the tannery district in Fez. The Chouwara tannery is the biggest in the city and quite the sight to see in the Medina. The best time to visit is early morning, when the tanneries are at their busiest, with cascades of water pouring down into the vats from old house windows. Hundreds of animal skins are put out to dry on the roofs of nearby houses. Little has changed here since the 16th century, apart from many vegetable-based dyes being swapped for chemical ones.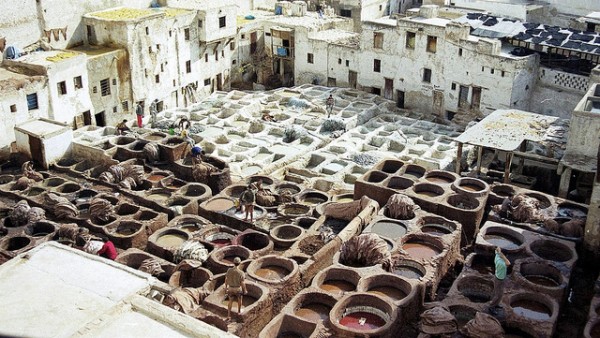 Marrakech markets
While you're in Marrakech don't be too eager to get out and explore the rest of Morocco! Make sure you save a few days at the end of your trip to tour the city's amazing marketplaces and shop for some beautiful artisan and handmade souvenirs. Just be sure to barter your way below the usual "tourist" price.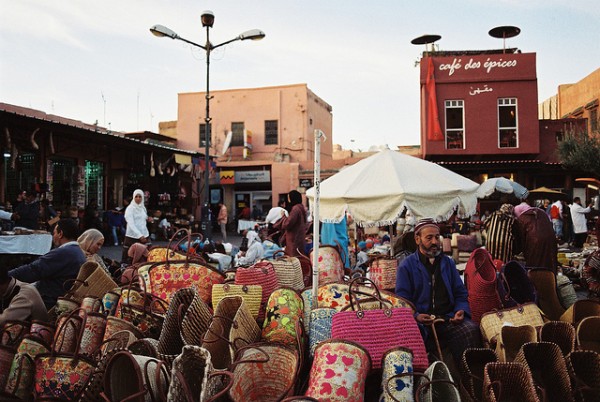 Have you discovered the magic of Morocco? What were your favourite places to visit in this beautiful country?
Imgs: tusken91, eastsiderj, ru_boff, jasmin neophytou, lfphotos / Flickr cc.