Oh, Rome… Tourists are so dazzled by the architectural wonders of the Eternal City that it's easy to forget the secret side of this age-old city. Have you seen the Coliseum, St. Peter's, Trevi Fountain and Rome's usual guidebook attractions? Then get away from the crowds and discover a different side of Rome. Here are 10 ideas for a more unusual and secret look at Italy's famed capital.
1. Cat Sanctuary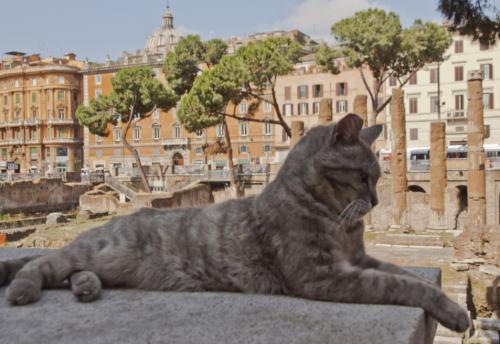 Did you know that Rome is home to more than 300,000 cats, most of whom live outdoors? Over the last twenty years many of these strays have taken refuge in the Torre Argentina excavation site, being fed by local residents in the area. A cat shelter opened there in the early 1990s housing more than 400 cats, pampered daily by volunteers. The Roman Cat Sanctuary, Largo di Torre Argentina. Open daily from noon until 18:00.
2. Keyhole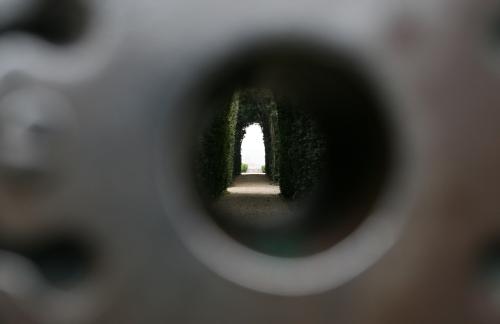 There is a large door in the Piazza dei Cavalieri di Malta on the Aventine Hill. If you look through the keyhole there is a surprise! It's one of the least secret of Rome's unusual spots since you'll have to get in the queue to enjoy the view… Piazza dei Cavalieri di Malta on the Aventine Hill.
3. San Lorenzo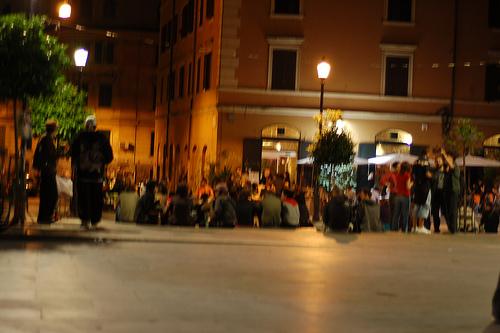 This is THE alternative neighbourhood of Rome for everything cultural and hip. Cheap bars thronged with foreign and Italian students in the afternoon, pop-up sidewalk cafes and festino – street parties. It's where the artsy types and intellectuals feel most at home, opposite the Campo dei Fiori. You might say it's Rome's Dalston. Enjoy Peroni for no more than a Euro. San Lorenzo District, around the piazza Tiburtini, south of Termini Station.
4. EUR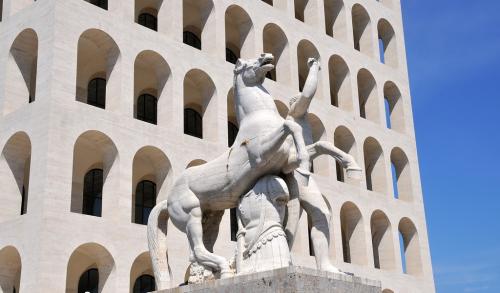 10,000 people live in the Esposizione Universale di Roma district, located on the outskirts of the city. The EUR was built in the 1930s at the height of fascism. Now it's an architectural curiosity featuring a mixture of ancient Rome (a pillar of fascist ideology) and modernist lines. The most representative is the Square Coliseum, a cube with 216 arches. EUR, metro line B, station EUR (one station before Laurentina).
5. Centrale Montemartini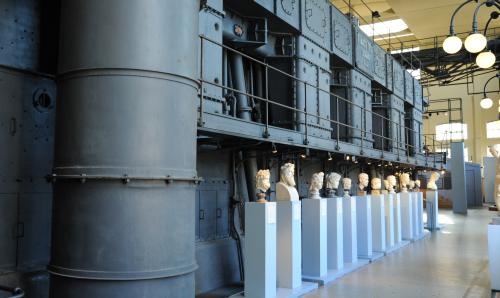 This impressive architectural museum was built in a former power plant in Ostiense. It is the newest addition to the Capitole Museums. Imagine ancient statues displayed in an industrial backdrop – not unlike the Tate Modern, but with all the machinery still there. Centrale Montemartini, Via Ostiense 106, open Tuesday to Sunday from 9:00 until 19:00.
6. Church of St. Ignatius Loyola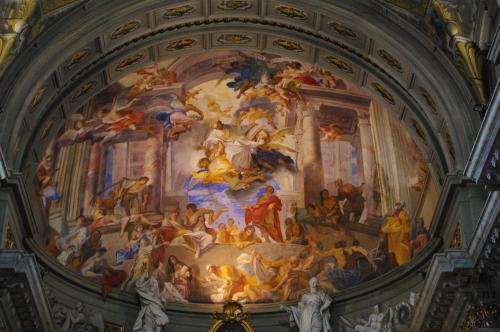 This baroque church was the second Jesuit church built in Rome. It's frescos and trompe l'oeil paintings by Andrea Pozzo in 1685 alone are reason not to miss this. The ceilings give the impression that they're vaulted, though they aren't – the churchyard neighbours didn't want shade in their garden at the time when the church was built. Church of St. Ignatius Loyola, Via del Caravita 8.
7. Porta Portese Market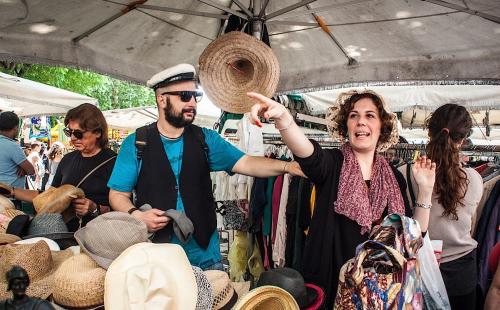 This Roman flea market is definitely worthwhile on a sunny day. It's open Sunday from the early morning until the afternoon. Sort through trinkets, watches, pottery, bicycles, kitchen gadgets, Olivetti typewriters, books and jewellery… Watching the locals scouring for a good deal is also quite entertaining! Porta Portese Market on Via Poruense. Every Sunday morning.
8. Villa Doria Pamphili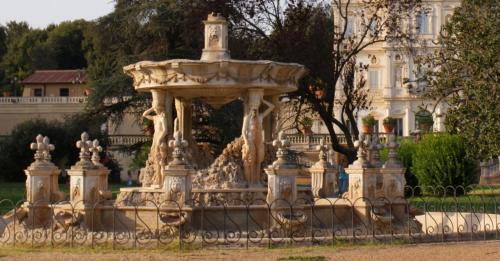 Rome's largest part (180 hectare), located atop Gianicolo Hill, is curiously neglected by tour groups. Its beautiful French-style gardens and huge villa are popular with Romans for late afternoon walks. It's a great alternative if you've already visited the Villa Borghese gardens. Admire the fountains carved into the faces of the theatre statues. Villa Doria Pamphili, entrance at Via Aurelia Antica, west of Trastevere.
9. Roman Protestant Cemetery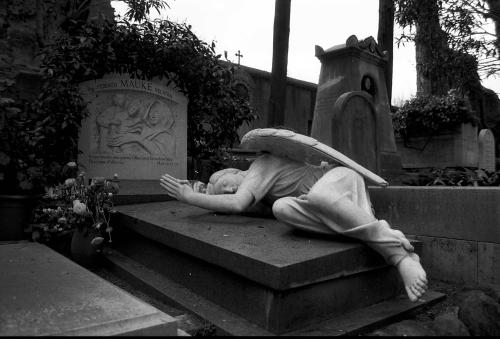 Built in the early 18th century, this cemetery was built only for the bodies of foreign non-Catholics who could not be buried on Roman soil. It's a haven of peace away from the commotion of the Roman streets. Here lie English poets Shelley and Keats. Protestant Cemetery in Rome, Via Caio Cestio 6, metro Piramide. Open daily from 9:00 until 17:00, Sundays from 9:00 until 13:00.
10. Appia Antica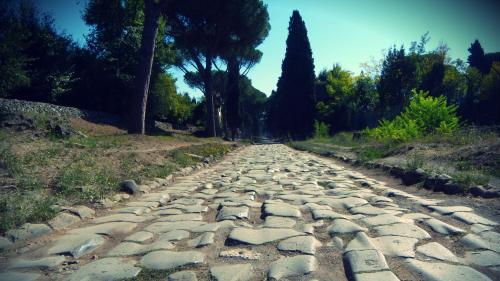 Officially this is the first paved road in history, dubbed the "Queen of Roads". Construction began in 312 BC and connected Rome to Brindisi. 513 km in length, it passes beautiful villas and ancient ruins. If you don't have enough time to follow its length in entirety, admire part of it in Rome. The road starts at the Baths of Caracalla.
Find flights to Rome with one click on liligo.com. Several low-cost airlines fly to Rome from airports all over the UK, including London, Bristol, Edinburgh, Manchester and Glasgow.
Want to experience more cities off the beaten path? Check out our secret and unusual guides to London, Berlin and other destinations around the world.