An Irish hotel took to Facebook to locate a lost stuffed bunny with its owner and documented the bunny's VIP stay while he waited to be collected.
The epic Facebook journey started on 2nd January when a staff member at Adare Manor Hotel posted a photo of the bunny on Facebook with the accompanying caption 'I lost my owner at breakfast in Adare Manor'.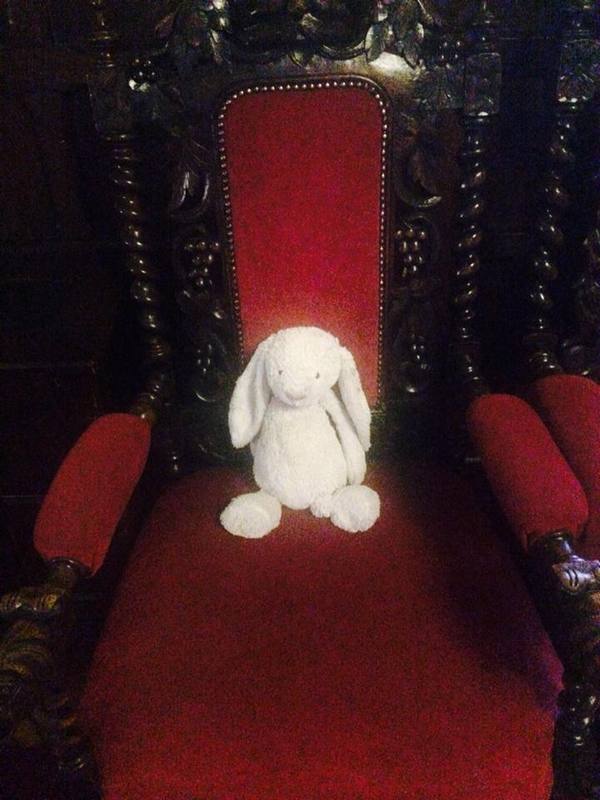 The soft toy was later identified as Jellycat (male), the close companion and best friend of three and a half year old Kate Hogan who picked him up the next day. Although Jellycat missed Kate very much, it was clear that he had an awesome time at the hotel whilst he waited to be claimed. Facebook photos show him enjoying breakfast, sprawling out in a king-sized bed and relaxing by a fire.
The fantastic social media activity from Adare Manor perfectly showcased the hotel's facilities whilst demonstrating that they clearly have staff that will go above and beyond for their customers.
IMG: Adare Manor Hotel / Facebook