Gearing up for your next trip? Take your smartphone with you, stocked with the best apps to help you travel. These apps are not only useful but will help you make the most of your time away. Here's our roundup of the top 10 travel apps for smartphones.
Apps for planning your trip
Liligo.com to book flights, hotels and car hires
The liligo.com app searches for flights, hotels, holiday stays and rental car offers quickly, making them easy to compare before booking. The simple and easy-to-use interface of the app lets you compare prices and services for your upcoming trips. It's available for iOS and android. The liligo.com app also lets you create alerts so you'll know exactly when the prices of your preferred flights change.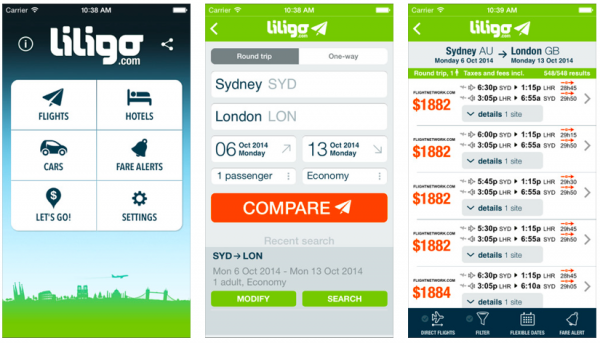 Simply Pack for all your packing needs
Can't seem to get it right when it comes to "what to pack?" The Simply Pack app is a brilliant tool for getting the job done. Choose your type of trip and save packing lists for different types of trips.
Practical apps while on the road
iTranslate for translation in realtime
This app is a life saver when you're abroad in a country where you don't speak the language. iTranslate lets you translate phrases, expressions or words into English. The premium version of the app even has voice input, so you can talk right into your phone and the app will translate it into any one of 80 languages.
XE Currency for money matters
Instead of always trying to work out the conversion rates in your head, just download an app like XE Currency. It's a great app that will help you convert between currencies while on the go.
Keeping in touch while on the go
Skype for keeping in touch
The days of international phone cards and pay phone are long gone now that Skype is around. Just get your family and friends to download the app before you go and then all you'll need is a wi-fi hotspot to call home and tell mum and dad that everything's all right. Voice call or video call.
Instagram for sharing your travel photos
If you own a smartphone but don't have an Instagram account, you're probably a lone wolf. Follow your friends, make new friends and share your favourite snaps with cool filters. Kill two birds with one stone by synching the app with your Twitter account and Facebook page.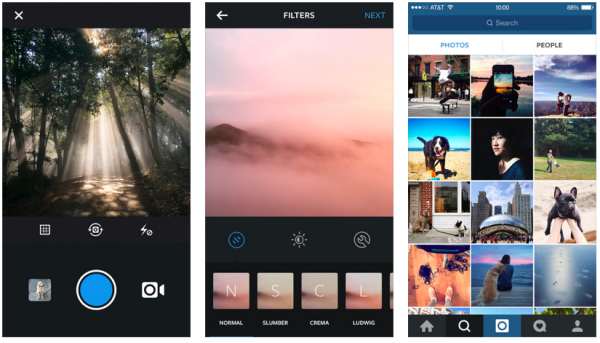 Travel guides
Triposo for accurate addresses
Triposo is an offline app that provides maps of touristy areas with points on interest highlighted. The interactive map is available anytime, whether you can find a wi-fi hotspot or not. Discover the apps "hidden gems" or follow one of their pre-loaded city walks.
TripAdvisor for reviews
The TripAdvisor app is really a mine of information for finding the best restaurants and bars in your destination. The app also pinpoints the best sights to visit located near your current location.
Google Maps for when you're lost
Google saves the day! It does at least when you're helplessly lost in a new city and can't figure out which direction you're even facing. Even without being connected to the internet, the Google Maps app stores maps and itineraries that you pre-loaded into it. Google Maps is great when visiting big cities.
Citymapper for navigating transit
While most Londoners already have this app on their phones for getting around the city, a lot of you might not be aware that Citymapper is available for a dozen other cities in Europe and the US: Paris, Berlin, Madrid, Barcelona, Milan, Rome, NYC, Washington DC, Boston, San Francisco and Chicago, even Mexico City.
This list of smartphone apps for travellers is far from being complete. Foursquare helps you find cool places to hang out near your current location and Tripcast for creating a living travel journal that your friends and family can check out while you're away.