Off to France? The new Eurostar line connecting London to Lyon and Marseille hopes to compete with low cost airlines this summer. But which is better, taking the plane or taking the train?
From May 1st, Eurostar launched a brand new service departing from London to Lyon, Avignon and Marseille. It's a godsend for those looking to dash away for a trip to the south of France at a moment's notice and now we're all wondering, is it cheaper to take a low cost flight to Marseille or take the train? How do the two services compare?
Eurostar makes some serious arguments for their side:
– Taking the train is far more comfortable. There's no stress and loss of time associated with airport formalities. It's recommended to arrive at the train station 45 minutes before your departure. and with trains departing from St Pancras International, that means no airport shuttles either.
– Trains depart from St Pancras International Station, right in the heart of London, which means no airport shuttles (which can sometimes mean 1+ hour bus rides out to Stansted or Luton), just a tube ride.
– Trip durations are more than the plane rides, but come out quite comparable once you add in all the time needed to travel to the airport, check your bags, pass through security and board a plane. It takes 4 hours 41 minutes to get to Lyon and 6 hours 30 minutes to reach Marseille.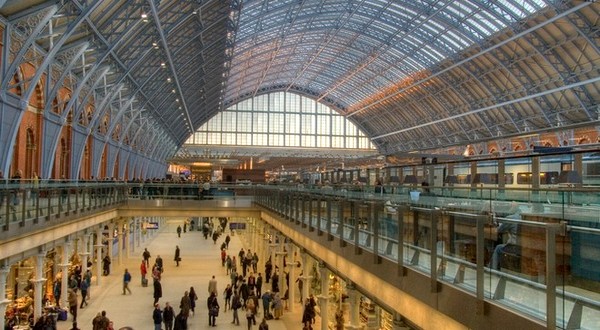 Which is cheaper: the train or the plane?
As part of a promotional offer, Eurostar is offering direct train tickets starting at £89 return to Lyon and £99 return to Marseille and Avignon. Let's not forget the extras. While there is no meal service (unless you go for Standard Premier) each passenger can bring two medium-sized items, plus one small item of hand luggage at no extra cost.
As for price, if you want to take off to Avignon for a few days in July, you can expect to dish out around £140 for the Eurostar if you book your tickets one month in advance, while Ryanair is offering flights to Marseille for £80. If you want to travel by train, best book at least 3 months in advance to catch their base fares.
For trips in October, flights will still be cheaper than the train, in the £55 range from both Ryanair and easyJet.
Img: epiphonication / Flickr cc.