The Flussbad project hopes to build the biggest swimming pool in the world in Berlin's River Spree, right in the middle of the German capital. The project has already received support from the federal government and the city of Berlin.
Will Berliners soon be able to swim in the River Spree? That's exactly what the Flussbad Berlin project is all about! The group behind the project recently received significant financial funding, part from the federal government and part from the municipal government, towards the project: a whopping 4 million Euros.
A giant pool in the middle of the city
The swimming pool is proposed to be 750 metres long and run past the city's Museum Island, an UNESCO World Heritage Site that is among the city's top tourist attractions. What's remarkable is that the pool itself already exists, it's an arm of the River Spree that's already in place and stretches about the equivalent of 12 Olympic-sized pools. The riverbank will be transformed into a very wide staircase so Berliners can wade into the water slowly before doing a few lengths.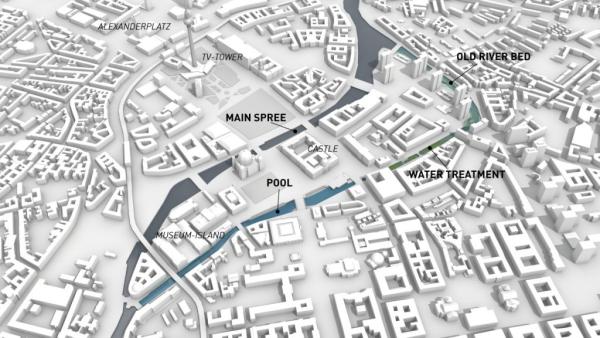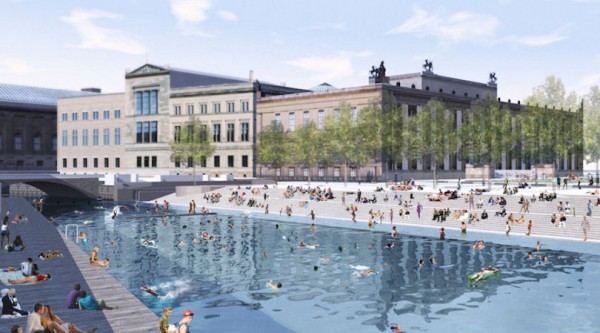 And when winter arrives? The city has its very own, city-central ice skating rink, an idea that is already a success in other capitals like Ottawa in Canada.
To ensure water quality, the city plans to built a new urban wetland and riverside park, placed upstream between Gertraudenbrücke (Leipziger Straße) and Schleusenbrücke (Floodgate Bridge).
The Spree's other unusual pool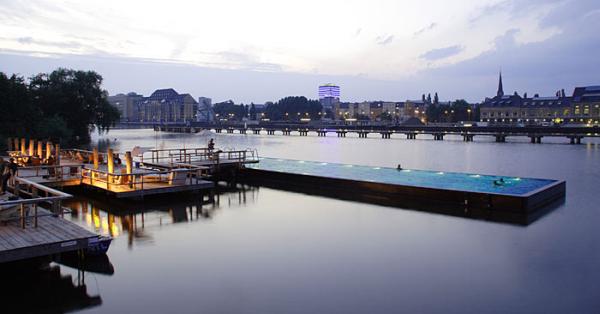 With the first part of funding received, preparatory works can begin and should be finished by 2018. If the Flussbad project is successful, a second phase of work will take place. So you'll have to be quite patient if you want to book flights to Berlin for a swim trip in the River Spree. It is, however, already possible to take a dip in the middle of the River at the Badeschiff Arena: a swimming pool installed in a cargo shipping container in the middle of the river… with some pretty remarkable views!