Is Turkey's culture capital on your must-visit list for 2015? Istanbul is a treat to visit but there are a few things to remember if you want to make your trip truly memorable. There's plenty more to see in this great city than just the Blue Mosque…
Tip 1: If you want a quiet night's rest, avoid hotels in Taksim.
Taksim is Istanbul's buzzing nightlife district. This is the place to be when night falls and you're looking for a dazzling evening out on the town. Nightclubs and bars come in every shape and size here. Unfortunately, a lot of these clubs are housed in very old buildings that just don't soundproof the bass like new ones do so if you're a light sleeper, it's probably best to avoid booking your Istanbul hotel in this area.
Tip 2: Best to skip Topkapi Palace.
Topkapi Palace is one of the most popular tourist sights in the city. There are always huge crowds and if you visit on a rainy day, you can expect to be miserable. Luckily though, you can see a lot of similar art and architecture in other old buildings and galleries around Istanbul, like the Dolmabahce Palace, which also offers a free guided tour!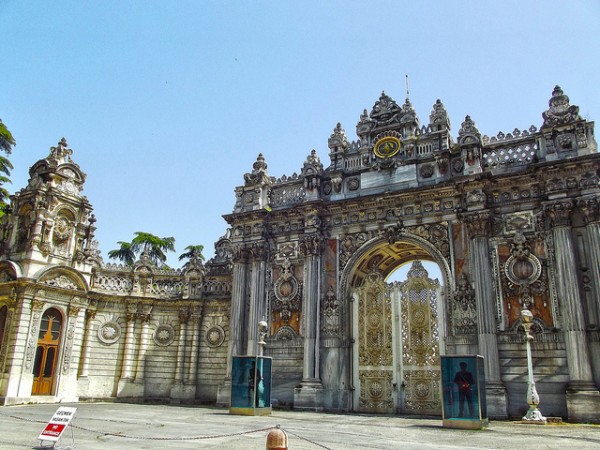 Tip 3: Relish in the flavours of Turkish cooking.
Turkey and Greece have some long-standing arguments about their food. Both countries share a lot of the same ingredients and dishes that appear strikingly similar. Don't get caught ordering a Greek salad at a Turkish restaurant. Try to learn the Turkish names for their dishes and foods, your waiter will be impressed! Try a point-and-choose style restaurant, cafeteria style. They're delicious and cheap!
Tip 4: Enjoy a cup of tea when offered.
Tea has a lot of cultural significance in Turkey, not unlike at home. If you're invited into someone's shop or home for tea, it really means that they like your company and would like to chat for a while. It is considered very rude to turn down any food or drink in Turkey so unless you're running late on your way to the airport, it's best to accept the kind invitation.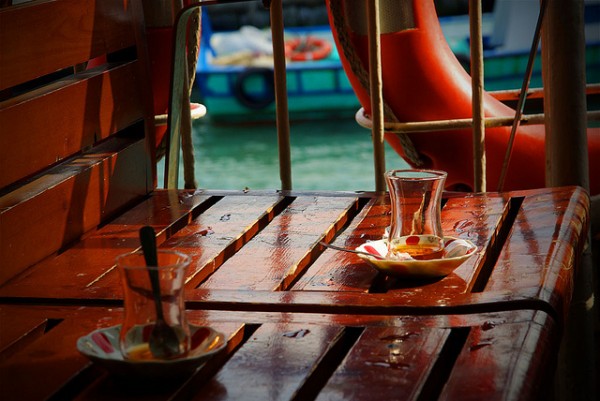 Tip 5: Skip the Bosphorus cruise and visit the Prince's Islands instead.
River cruises can be pretty pricey and while some tourist guides may tell you they're a must, we say, you'd be better off to catch a ferry to the nearby Prince's Islands instead. You'll still get some nice views of Istanbul and its waterfronts but once you reach the islands, you can swim, cycle and hike to your heart's content.
Tip 6: To get around the city, try the underground.
Traffic in Istanbul comes to a stand-still twice a day during rush hour and it can be a nightmare to get around above ground, unless you walk. If your destination is much further than walking distance, try to navigate on the city's underground network, or grab a tram. They're more crowded than taxis and buses but you'll get to where you need to go much faster.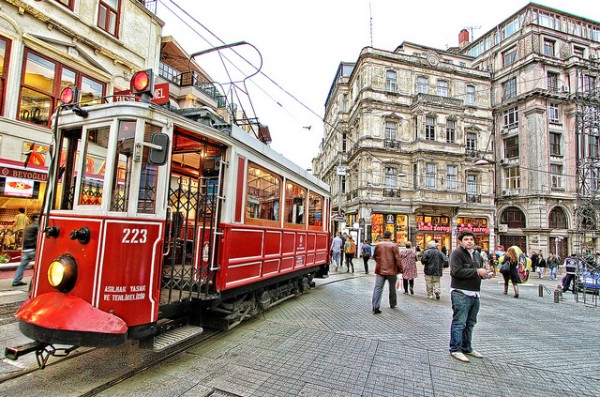 Tip 7: Dress right when visiting a mosque.
It's important to remember that mosques are places of worship, not tourist attractions. When visiting the Blue Mosque, women should make sure they have their heads covered. A pashmina from the bazaar works perfectly for this. Men and women should wear long sleeves, skirts should be a modest length and generally no vests or shorts should be worn.
Will you be visiting Istanbul in 2015?
Imgs: sonic.knight, gulsenozcan, doganiyice, aktugan / Flickr cc.