Think the underground is a dark and grimy place where you only catch trains from one place to another? While this may be the case in some cities, other cities boast some pretty impressive and cool stations. Here are some of the best underground stations around the world.
Fulton Transit Center – New York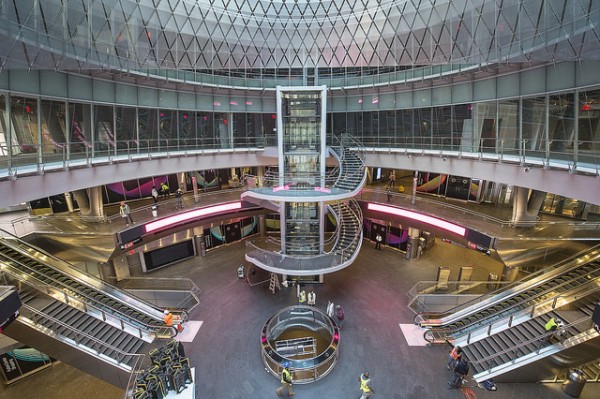 New York City has a brand new, gleaming, subway station at the Fulton Transit Center. Nine subway lines come through here in Lower Manhattan, making it one of the busiest stations during the weekday rush hour. On weekends however, this place is a ghost town, the perfect chance for you to snap snot like this without the crowds.
Formosa Boulevard – Kaohsiung, Taiwan
This station was designed with light in mind. The "Dome of Light" has stopped commuters and travellers visiting on flights to Taiwan in their tracks since it opened. The dome consists of 4,500 panels and is the work of Narcissus Quagliata, an Italian designer. The site is pretty churchy in appearance, so no wonder it was proposed as the place to hold mass weddings!
Westfriedhof – Munich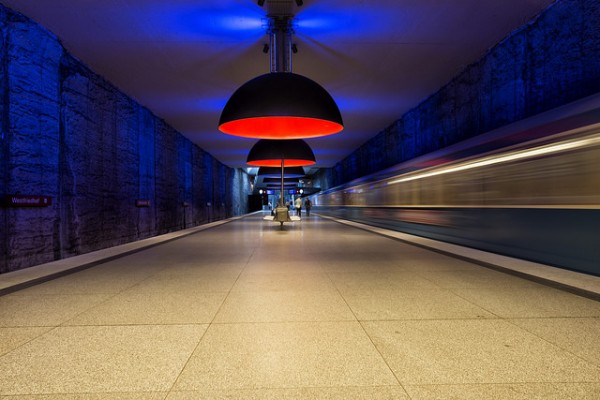 This is one stylish underground station. That's all thanks to its eleven enormous domed light fixtures that bathe the platform in dramatic hues of blue, red and yellow. While the station opened in 1998, the lights weren't installed until three years later, putting this station on the map as one of the coolest in the city and in Europe.
Universidad de Chile – Santiago, Chile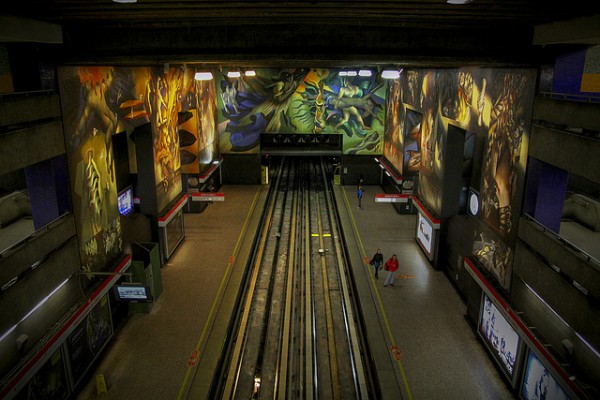 Santiago's entire network was designed with style so each and every one of its 108 stations has something to marvel at but if you choose just one to spend an extra minute or two at while catching the train, make it the Universidad de Chile stop where huge murals by artist Mario Toral cover the walls. The acrylic works on canvas depict the ups and downs of Chilean history.
Staromestska – Prague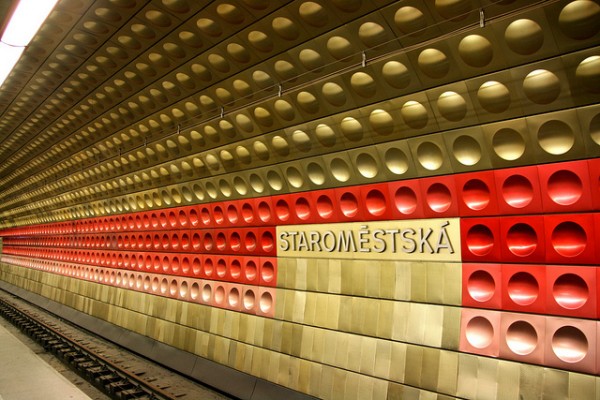 As far as European cities go, Prague has some of the prettiest underground stations around. The city's entire A Line features these dimpled metal tunnel walls, in different colour schemes. Starmestska Station is probably the most visited and thus most photographed one. The design of the metal plates actually strengthens it, plus it looks pretty darn cool.
Have you seen any of these metro stations in person? Which others would you add to the list?
Imgs: mtaphotos, d6478coke, flynn_nrg, negrosaund, ullisandersson