Pyeong… where? Pyeongchang is an alpine destination in South Korea and will also be the next host city for the Winter Olympics. Skiers with a sense of adventure and looking for a cultural experience outside of Europe will definitely be on board to try a ski holiday in Asia!
It was hardly half a year ago that the world was watching the 2014 Winter Olympics in Sochi but eyes are already on the next host city as the seasons quickly change from summer to autumn, with winter just around the corner. If you're thinking of getting away for a ski holiday this year, now is the time to start booking.
British skiers looking for something a little different in their ski holiday this year might consider flights to Seoul instead of to France or Austria for their usual winter break. Pyeongchang has two resorts for both skiing and snowboarding, Yongpyong and Phoenix Park. The resorts are about 40km from each other and only about a 2 hours drive from Seoul, the South Korean capital.
Goggles, skis, poles… check!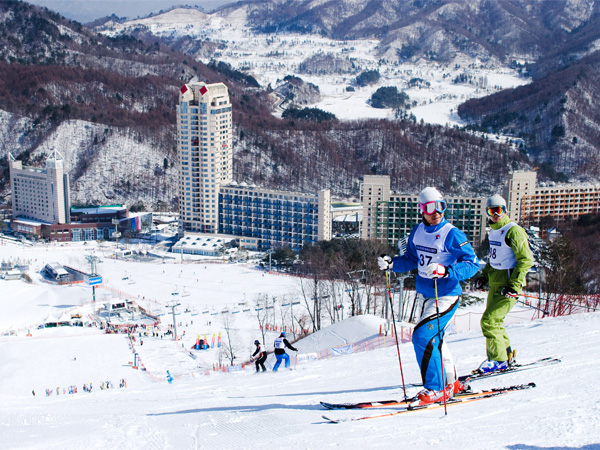 Yongpyong is the largest ski resort in the country and it was also the country's first, built in 1975. Dragon's Peak, which stands at about 1,458 metres, will be the one to host the alpine skiing at the 2018 Winter Olympic Games while the moguls, ski cross and snowboard cross will be hosted at Phoenix Park.
Yongpyong in a nutshell:
16 lifts
31 pistes
terrain suitable for all levels
hotel amenities include bowling alleys, shopping centres and a water park!
Phoenix Park in a nutshell:
22 pistes
aerial and mogul tracks too
offers nighttime skiing and snowboarding until 4am
this park also has a water park!
Would you consider a ski trip to Asia? Where do you usually hit the slopes?
Imgs: travellingrunes / Flickr cc. and phoenixpark.co.kr