Akos, the liligo.com back-end developer for the last 9 years, has always loved to travel. The oldest member of our team tells us about how we fell in love with travel and lets us in on his passion for gastronomy and… windmills!
When did you start to travel?
As a child, I went on holidays for an entire monty every summer with my parents and my brother. We picked a country and drove there with a tent and food supply for the entire stay (including some hungarian salami, of course). These trips were great, because we could see and learn a lot about the countries. Usually we stayed 3-7 days in an area, and visited many monuments and cities around, doing mainly day-trips. Later we moved on. If we were close to the sea, days were usually about going to the beach, and around 3-4 we had a late lunch and after we started the discovery! We had no internet at this time, and we had never booked the campings in advance, so sometimes it was quite a challenge to find a nice spot (in the shade!) for our big tent.
Between the ages of 6 and 16, for example, I visited: Italy, France, Switzerland, Austria, Spain, Greece, Turkey, Bulgaria, Corsica and Sicily. When we were heading back home from western Europe, usually Venice was always on the way, so we could never pass by without staying at least one night in Venice and taking a walk in the canals. I think I have been there at least 10 times! We all loved this city!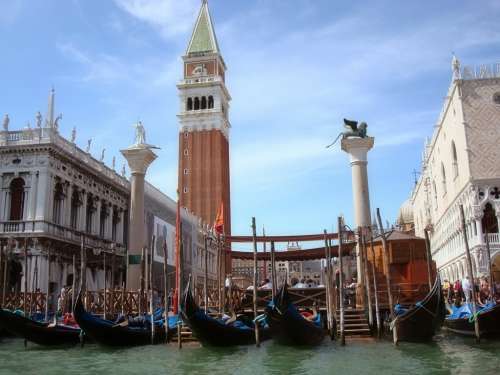 What is your favourite travel memory?
I went on a "moulin trip" in provence for my birthday! As a present , I got to sleep in a real oil mill building; it was so fantastic! The place was really authentic, with nice old-fashined furniture, beautiful garden and very nice hosts. The rest of the weekend I also visited the Alphonse Daudet windmill in Fontvieille.
And your worst experience?
Naples. I didn't have time to organise it properly so I decided, with my girlfriend at this time, that we would go to an agency and pick a nice place in Italy. It seemed to be nice, but after arrival we were really disappointed. We got a very ugly room, and even after an upgrade we felt that we were sleeping in a cave. The beach was awful, and the neighbourhood around our place was so dirty and unmanaged, which we never imagined could have been possible. Our hotel was in a small town south of Naples, with almost no public transport in the area, and offered nothing to see. The only good thing I can recall about this place, was the fact that they had offered unlimited buffalo-mozzarella during the half-board breakfast and dinner.
The excursions provided by the agency cost a fortune, so as soon as we have realised we needed something to do, we rented a car and headed up to Rome for 4 days, where we managed to find a very nice hotel and have a good time.
If you could spend your next holiday with a celebrity, who would you choose?
I would go on a big tour with one of the world's top chefs and would ask him to cook for me from local ingredients and local flavours every day. Maybe Jamie Oliver!
It seems you love food and gastronomy. What is the best food you've ever tried while travelling?
A Portuguese fish dish in a very small and family-owned restaurant in Porto. The mother was cooking and instead of getting a menu, she invited us into the kitchen to have a look at the dishes being cooked and make our choice on the spot. All of their food was really amazing, and very unique.
What is the worst food you've ever tried while travelling?
Insects and worms in Thailand! Uggh!
What is the best and worst drink you tried abroad?
Good sangria in Spain! Since you always get a big jar, it is not something you drink alone, so it's more of a social activity. It's perfect to share in the summer and a very refreshing way to cool off in the Spanish heat.
As for the worst, it has to be a Croatian drink called Julischka. We were standing in a shop in Bakar, trying to choose a decent local alcohol for a small apero drink. They mostly had cheap drinks, and after a lot of hesitation we decided to be brave and go for the drink with the craziest colour. After opening it was a bit of a disappointment, not one of us could manage to drink it…
What is your dream destination?
I'd love to see Central-America. Mainly, because I'm jealous that my family have been there, but I didn't have the chance to join. They came back with very nice pictures and memories from Mexico, Guatemala, Costa Rica and Panama.
I am also interested in the Inca history and would like to see Machu Picchu in Peru.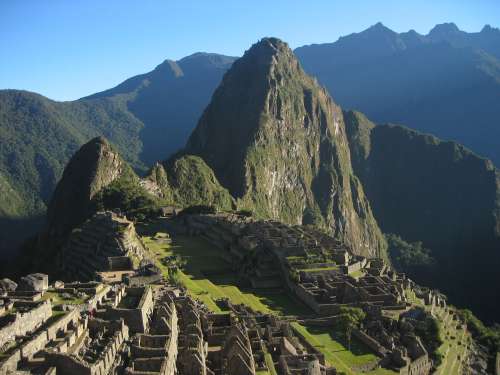 You are from Budapest. Could you give us some tips for travellers who want to experience this city like a local?
If you want to taste really nice and traditional Hungarian food, outside of the busy citycenter, head up the hills of Buda to a restaurant called Náncsi Néni. You will find exactly what you are looking for!
Last question, if you could be a monument, which one would you be?
A windmill, I love them! I want to buy one as a holiday house!