San Sebastian – Donostia in Basque – is without a doubt one of the most beautiful and most elegant cities in Spain. It's famous for its bay and beaches, its cuisine and film festival. It will also be one of the European Capitals of Culture in 2016! Here's what to see and do in this northern jewel.
We've picked 10 things for you to see and do while visiting San Sebastian, also known as "Little Paris" and the "Pearl of the Bay of Biscay." We'd also like to add "Little Rio" to that list too, after its bay of course.
Practical info for visiting San Sebastian
While you can certainly make the trip to Spain's Basque Country by car, you'd be far better off catching flights to San Sebastian onboard Vueling from Gatwick or Iberia from Heathrow. British Airways also flies from LHR. Alternatively you can catch flights to Bilbao onboard easyJet and Ryanair and travel to San Sebastian either by train or rental car.
Hotels in the city are top-notch and if you plan to visit during a festival or Semana Grande, you'd best book your rooms in advance if you hope to find a good deal.
Wander around the Old Town
Bordered by Mount Urgull, the Urumea River and La Concha bay, San Sebastian's Old Town is the heart of the city. Wander this labyrinth of streets and alleyways to find your way to the Basilica of Santa Maria, Plaza de la Constitution, San Telmo Museum and the city's marketplace. You'll also find plenty of shops, cafes and taverns here too.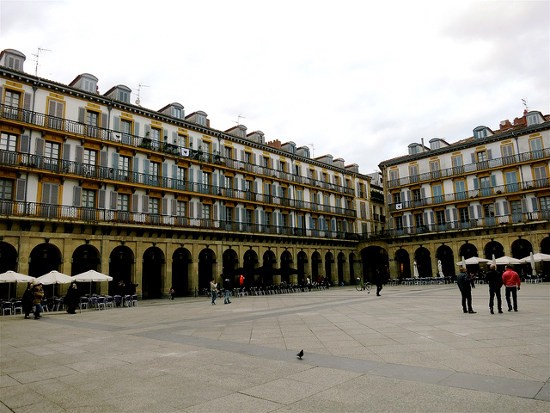 Tuck into some pintxos
We wouldn't dream of a trip to Spain without tucking into some of the fabulous regional dishes. In the north, it's not tapas but pintxos (pinchos) and they're utterly delicious. The best part is, the servings are small so order a dozen and share with your mates.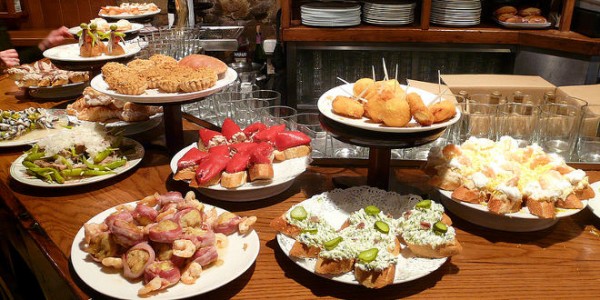 Or try a Michelin-Star restaurant
Foodie travellers, listen up! San Sebastian is home to three of the world's 50 best restaurants… a total of 16 Michelin stars altogether! That's a lot of foodie goodness in one small city. Check out Akelarre, at Paseo Padre Orcolaga, 56. Fancy learning a trick or two? This restaurant also offers cookery classes.
Swim in La Concha
La Concha is one of the most beautiful beaches in the world and the most iconic part of San Sebastian. Located in the heart of the city, you can even enjoy it in winter by walking along the promenade. Santa Clara Island is a stone's throw away and while you can swim there, it might be less tiring to take a boat.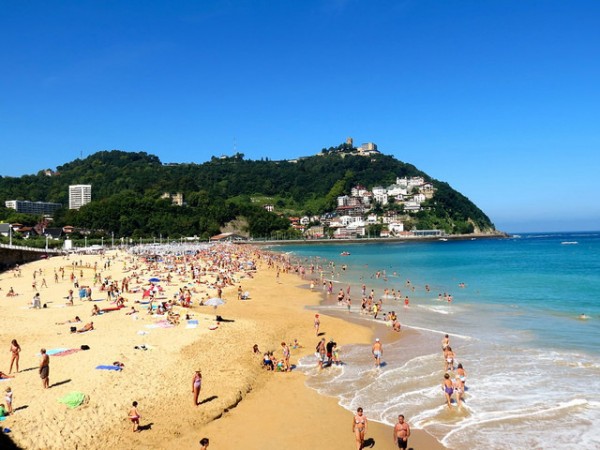 Or surf in La Zurriola
If La Concha is crowded, head to La Zurriola, where the younger crowd tends to hang out and surf. There are major competitions held here in spring and fall. It's easy to think you've landed at Bondi Beach! At night, there's usually live music and parties.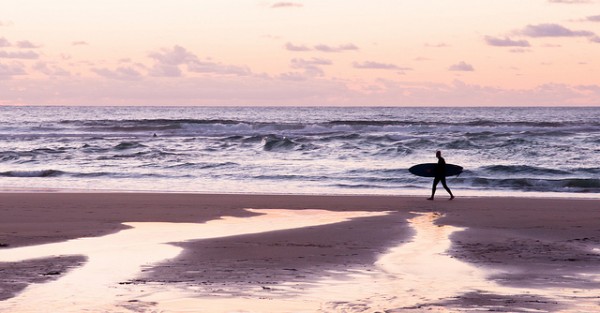 Take the funicular up Monte Igueldo
Monte Igueldo is the hill to the west of La Concha that dominates the city's skyline. Take the funicular to the top and you'll be rewarded with some incredible views over the city and the bay. The funicular is the oldest in the Basque Country, and has been in service since 1912.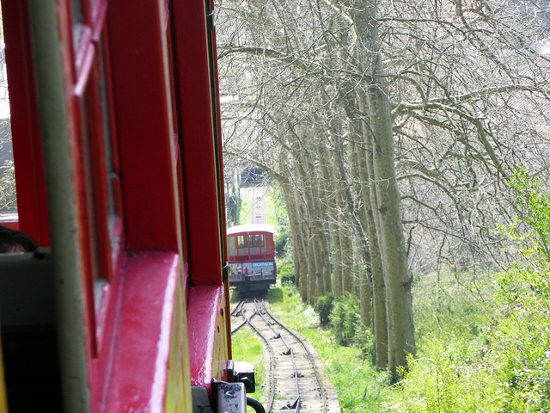 Visit during the Film Festival
San Sebastian hosts the largest film festival in Spain and one of the most prestigious in Europe. It has been held annually since 1953 at the end of September. This isn't the city's only festival though. The Jazz Festival takes place in July, the Classical Music Fortnight in August and the Fantasy & Horror Festival in late October.
Or during Semana Grande
Semana Grande is celebrated every year during the week of August 15th, from Saturday to Saturday. It has everything you'd expect from a folk festival: costumes, dancing, concerts, art… but the highlight of the festival is without a doubt the fireworks competition, which attracts pyrotechnics from around the world.
Admire Chillida's El Peine del Viento
Located at the end of La Concha Bay, this famous sculpture by Eduardo Chilled is one of the most recognisable symbols of San Sebastian. It consists of three steel sculptures, weighing about 10 tonnes each, that are battered by the wind and the waves of the ocean every day. It was completed in 1976 and is today the most famous work of the artist.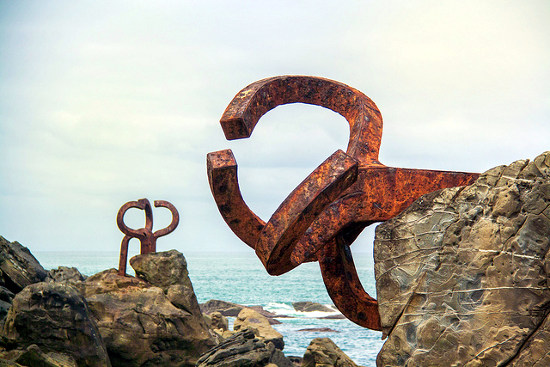 Visit the Aquarium
San Sebastian's Aquarium is one of the city's main attractions. It's located in a building from 1928 and houses some impressive whale skeletons as well as a 360° viewing tunnel.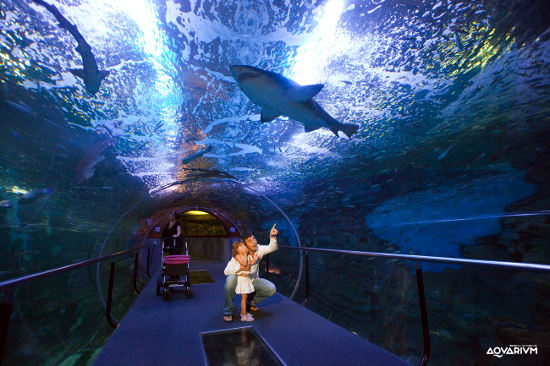 Bonus: visit the Guggenheim in Bilbao
Take a day trip to nearby Bilbao because you won't want to miss this world-class museum. Bilbao is the largest city in Basque Country and is just 100km from San Sebastian. The contemporary and modern collection of the Guggenheim Museum makes this a must-visit. Not to mention the unmistakable building designed by Frank Gehry.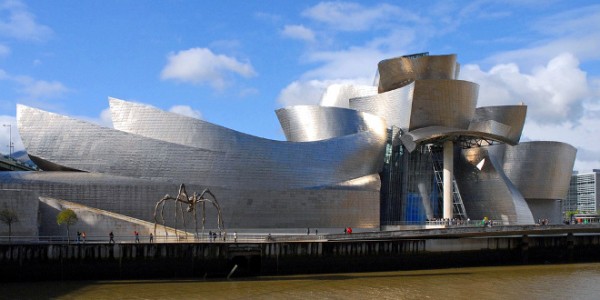 Have you been to San Sebastian before? What other spots would you recommend?
Imgs: Prigalla, edans, Dirty S, dalbera, Kent Wang, sanfamedia.com, Giàm, mahatsorri, Juanedc / Flickr, Aquarium San Sebastián