We've written about how incredible Norway's landscapes are before. And what better way to experience it than on foot, hiking through the country's greatest national parks? Introducing the best places to hike in Norway.
Get your hiking boots out of the closet and go ahead and book those tickets to Oslo. If you love to hike, spend time in the beautiful outdoors and haven't been to Norway yet… then shame on you! This is one of Europe's best countries for nordic landscapes and hiking trails. Here are some of the best spots to get your hike on whether its this fall or next spring and summer.
Jotunheimen
They don't call this place "Home of the Giants" for nothing. This mountainous region covers an area of around 3,500 square kilometres and is part of the Scandinavian Mountain rage in the southern part of the country. Norway's 29 highest mountains are here!
Best hike to try: Besseggen
This is one of the most popular mountain hikes in all of Norway. The walk takes 7-8 hours and takes you past some stunning lakes and up some steep paths.
Hardangervidda
Located in western Norway, this is the largest plateau in Europe. It's cold year-round here and is home to one of Norway's largest glaciers, Hardangerjøkulen. The area is covered in well-marked trails for walking, hiking and cycling.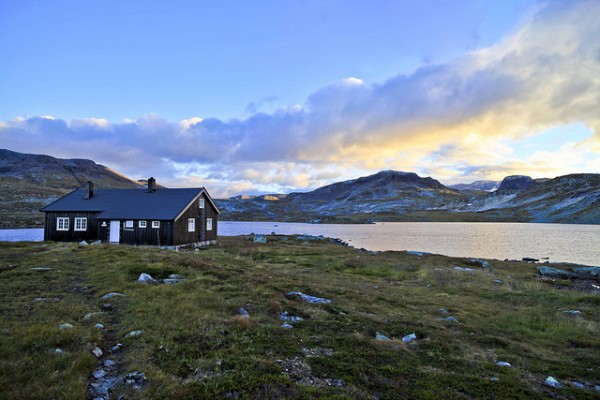 Rondane
Rondane is the oldest national park in Norway, established in 1962. The park is home to 10 peaks that are above 2,000 metres. Hiking around these parts almost guarantees that you'll run into a herd or two of wild reindeer! Ronda National Parks offers both mountain hiking and trails through moorland.
Hikes to try: The Triangle Route
The classic Triangle Route takes 4-5 days and is good for beginners. It takes you around the largest mountains in Ronda and starts at Rondvassbu.
Lysefjord
Lysefjord is located near Stavanger and is most known for Preikestolen, also known as Pulpit Rock. It's the most popular tourist attraction in Ryfylke and towers a very impressive 604 metres above Lysefjord. This flat mountain plateau was most likely formed by melting ice 10,000 years ago! If you want something more challenging than the Pulpit Rock hike, try Kjerag, 1,084 metres above the fjord.
Best hike to try: Pulpit Rock
Start at the Preikestolen Fjellstue, the mountain lodge, that is located near the main road south of Jørpeland. Then find the trail leading to Pulpit Rock. It's only a short distance and along the way are great picnic spots and swimming holes.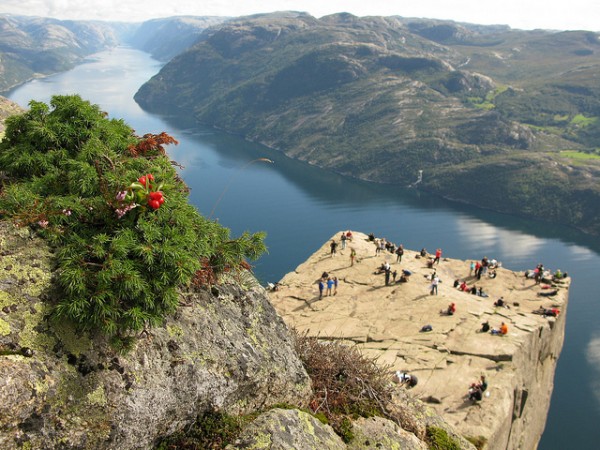 Trollheimen
Although the name suggests "Home of the Trolls," we're not sure how many you'll actually find here. We are sure, however, that this is one of the most beautiful hiking regions in the country. Located in central Norway, Trollheimen is surrounded by stunning valleys like Surnadal, Rindal and Sundial. Its mountain peaks reach up to 1,700 metres high and is dotted with trout-filled lakes.
Best hikes to try: The "triangle" route between the three mountain lodges Gjevilvasshytta, Jøldalshytta and Trollheimshytta. Each side of the triangle will take you 8-9 hours. The hike to the peak of Snota is considered the most beautiful hike in Norway.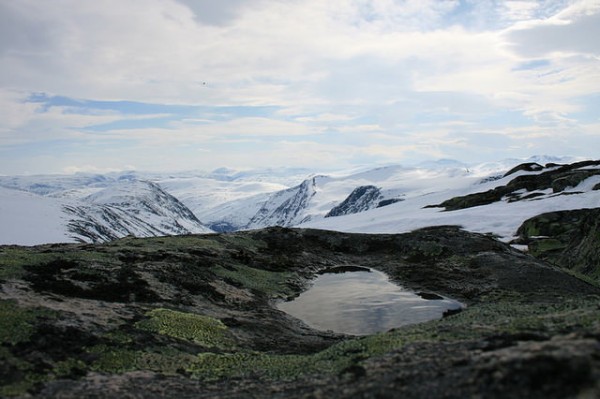 Imgs: kriis__xx, anieto2k, David Wilkinson, uncle-leo, Jo Kristian Aarvaaag / Flickr cc.