Norway's landscapes are about as dramatic as they come! With photographs like these to prove it, we'd even go so far as to say that it's in the running to be named the most beautiful country in Europe, wouldn't you agree?
You may have spotted some of these landscapes in the new film, Ex Machina, starring Oscar Isaac. But while most of the film was shot in and around Geirangerfjord, there's so much more wild goodness to see in this country. Thinking of booking flights to Norway for the summer holidays? These photos are just a glimpse at what's in store and just a handful of the country's most incredible spots to visit.
Geirangerfjord
This is often the stock photo location you'll see on the front of cruise ship leaflets and tourism brochures. It's a stunner, an UNESCO World Heritage Site and nearby Valladal is a popular spot for rafting, canoeing, rock climbing and skiing in winter.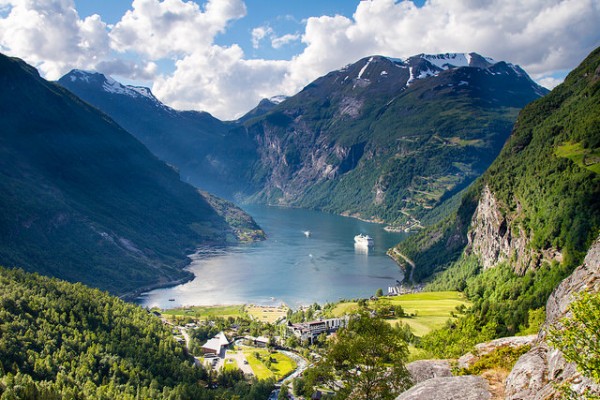 Nigardsbreen Glacier
As far as glaciers go, this is one of the easiest ones to get to in the world. Nigardsbreen Glacier is part of the Jostedalen Glacier and is the biggest on mainland Europe. Don't miss the nearby Breheimsenteret Museum for some information on local history.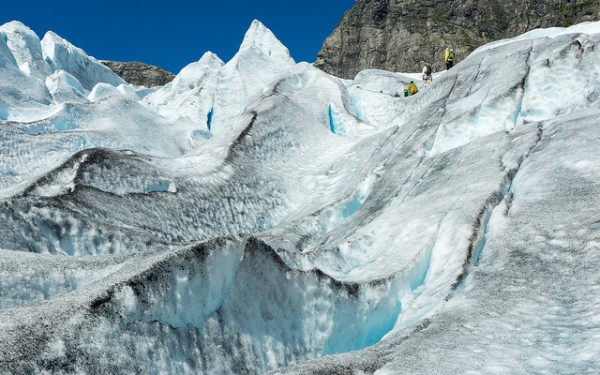 Lysefjord
Pulpit Rock is one of the most photographed places in Norway. And you can see why! This is the perfect day trip if you're staying in Savanger, and most cruise ships heading this way will travel the full length of the fjord but we think you'll agree that the best view is from the top, not from the water!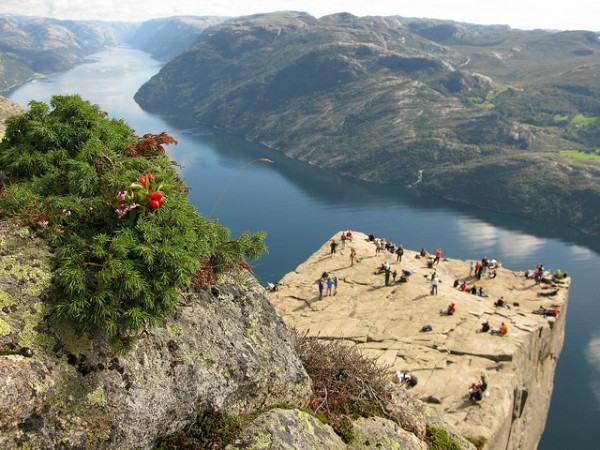 Femundsmarka
This wild national park is right on the border with Sweden and is home to plenty of marches (great for bird-watching), lakes, musk oxen, reindeer and falcons. Bring along a pair of binoculars if you're visiting Femundsmarka.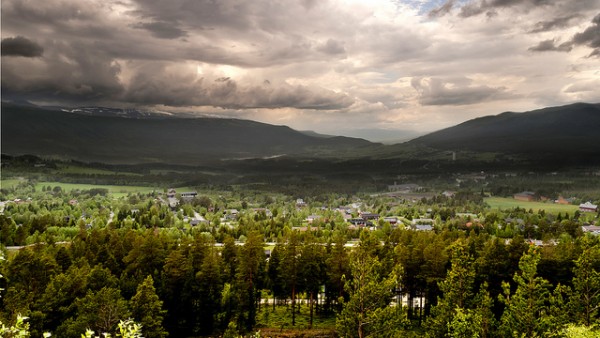 Jotunheimen National Park
Norway has some incredible mountain landscapes and this one of the best. Jotunheimen National Park has some 250 mountain peaks that stretch up 1,900 metres. You can easily spend a week hiking here and fishing. Watch out for wolverines and lynx!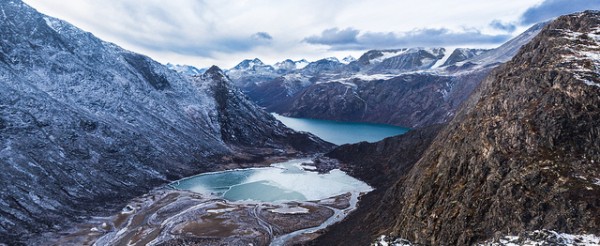 Lofoten Islands
This archipelago of rocky islands and tiny villages, beautiful bays and beaches will have your heart singing. Not to mention the weather. While lying within the Arctic Circle, these islands are abnormally warm considering their high latitude. Mountaineering and rock climbing are very popular here.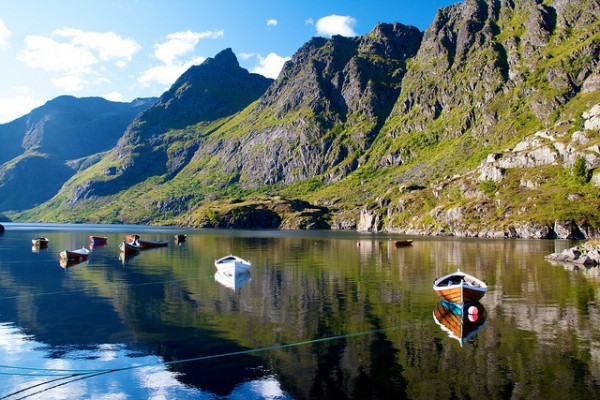 Svalbard
On the search for some cuddly and cute polar bears? Head to Svalbard, they're everywhere and if you're lucky you might even spot some cubs! This is one of the most accessible bits of the polar north as a few cruise lines make trips up here. You won't regret making the trek this far north.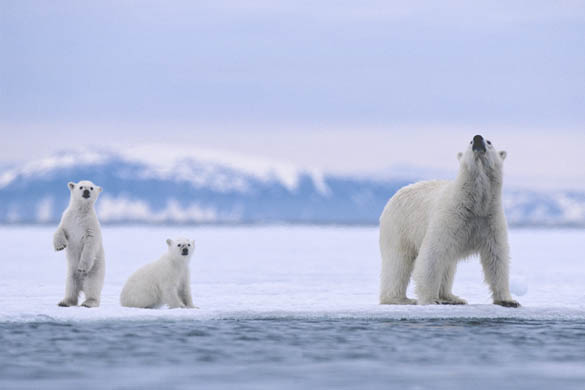 Kjeragbolten
We could go on and on about Norway's rockin' boulders but this one deserves a special shout-out. It's the perfect spot to snap a shot to text to mum… only if you want to give her a heart attack! This boulder is suspended 984 metres above an abyss on Kjerag mountain, near Lysefjord.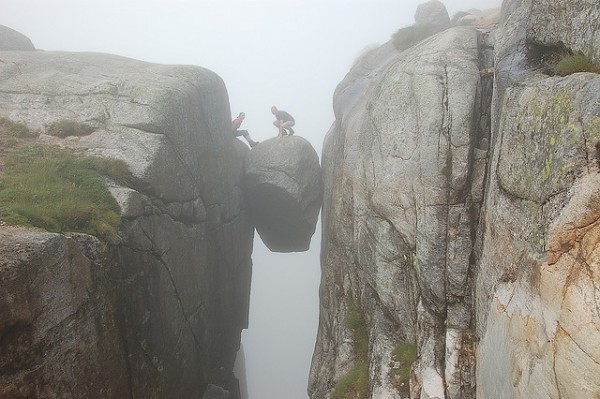 Imgs: tristantaussac, georgedement, uncle-leo, tusken91, kriis__xx, victorvelez, tijsvrolix / Flickr cc.