Don't believe in love at first sight? Maybe Prague will change your mind. You'll be captivated by its beauty immediately and will find it difficult to forget long after you leave.
Sitting alongside Paris and Rome, Prague is undoubtedly one of the most romantic cities in Europe and luckily for you there are super cheap flights to Prague making it both beautiful and accessible.
The city will knock you to the ground with its cute cobblestone streets and breath-taking city and river views –it offers so much but always leaves you wanting more.
Here is why you'll fall for Prague.
The views
Like any good love story, your love affair with Prague will start with a look. Maybe it's the view from Charles Bridge or the panorama views from St Wenceslas Vineyard whilst you have a romantic dinner. Prague isn't short of amazing views, as a city built on seven hills there's plenty of lookout towers, roof top bars and river side restaurants that will spark your connection with the city. Keep your eyes open!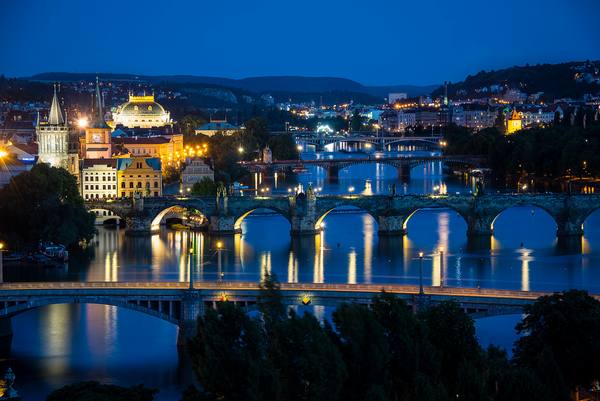 The walks
Make sure you visit Lyckovo namesti, one of the most beautiful squares in Prague. But after a short stroll around the city, you'll find that it's all pretty darn beautiful.
Prague's maze of cobbled streets and hidden courtyards may lead you to some unexpected places. It is a perfect city for the aimless wanderer as you will discover so much just by walking without a purpose.
Walking around the city at night is especially awe-inspiring; the perfectly lit city will illuminate different aspects of the city that you didn't even notice during the day.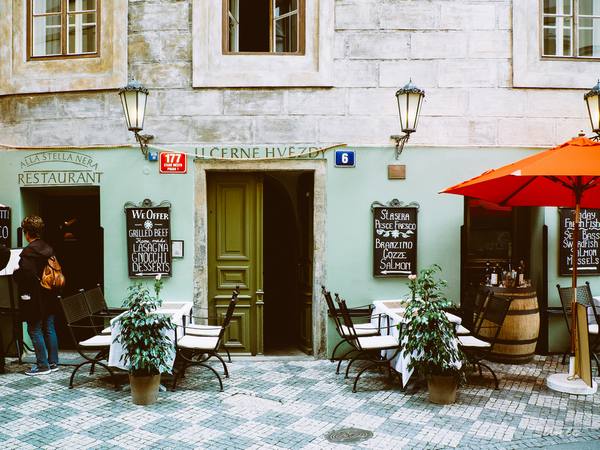 The bridges
Connecting the Old Town and Lesser Town, Charles Bridge is a beautifully gothic structure and lined with many famous statues of saints. Take a walk across the bridge hand in hand with your significant other and take in the picturesque views. Charles Bridge is popular with many tourists and it's not hard to see why, at sunset it is particular romantic and is a popular place for proposals and engagements.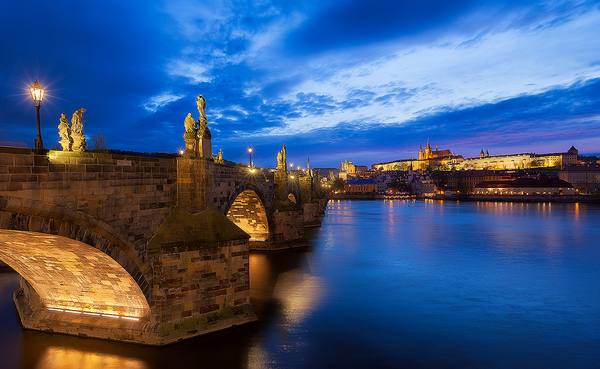 The castle
Prague Castle is really, really pretty. It is situated atop a large hill on the left bank of the Vltava River which runs through old town Prague. If you have time climb the bell tower which takes you to the highest point inside the castle, from their gaze upon the magnificent views of the castle and old town Prague.
Inside the castle is an area called "Golden Lane" which host small shops and originally served as housing for the palace guards, a Czech art museum , the throne room for the kings of Bohemia and a great hall which looks untouched in the 500 years it has been there.