Located in the beautiful north of Norway, right in the heart of Lapland, is the city of Tromsø. It's the ideal base for trips further north, and trips to the south. But this city is more than just a base, it's a destination in its own right with gorgeous scenery and stunning architecture.
Whether you visit in summer or winter, there's certainly plenty to do here. These are just a handful of the activities and sights to see when you catch flights to Tromsø.
Experience the Northern Lights
This is one of the first reasons visitors plan trips to Tromsø: this city is considered the world capital of the Aurora Borealis. In the winter season, you are practically guaranteed to see the northern lights during your trip. You can see them from the city streets but it's best to wander outside of town, where there is little to no light pollution.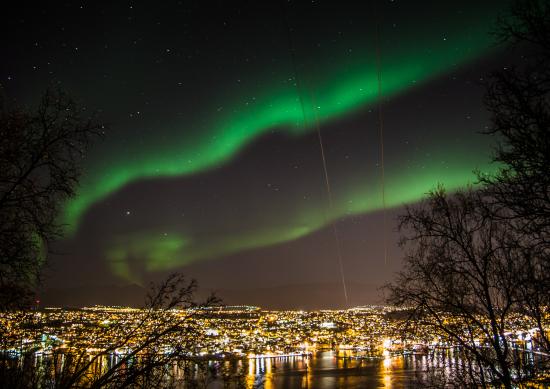 Go whale watching in the fjords
While Lapland is most popular in winter, there's so much to do in summer too. The fjords are not far from Tromsø and it's the perfect place to spend the day out on the boat, watching the whales swim and play. They usually come up quite close too, because the waters are calm and quiet and they know it's a safe place to swim.
Visit the museums
Culture is a big part of life in Tromsø and it would be a shame to miss either of these two museums: the Polar Museum and Polaria. The first offers a close-up look at the exciting history of Norway's arctic explorers and is housed in a traditional wharf house that dates back to 1830. Polaria is an arctic aquarium with the cutest bearded seals. They're especially entertaining at meal times!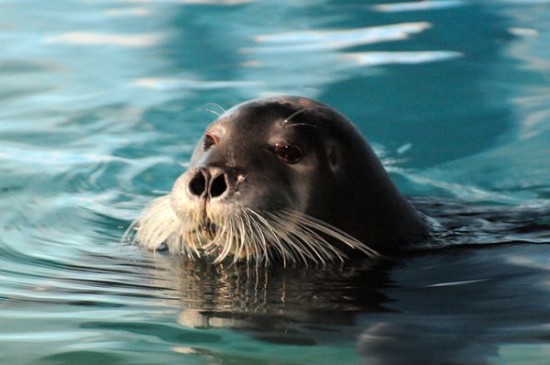 Ride the Fjellheisen cable car
If you're not afraid of heights, then get in the queue to ride the Fjellheisen cable car up and over the city. It will take you up 420 metres in four minutes to the top of Mount Storsteinen. From there, you can enjoy the most incredible panorama over the city to admire the northern lights or even the midnight sun!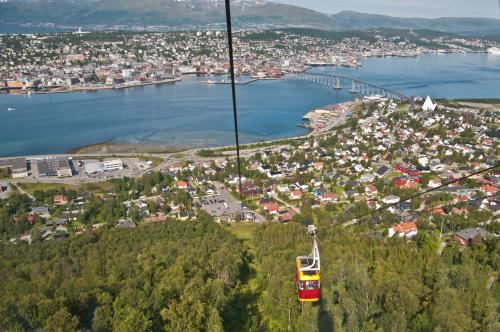 Discover a city full of charm
There's a reason why Tromsø is considered one of the most beautiful cities in Norway: it had wide pedestrian streets and its small wooden houses with their traditional facades make it the ideal place for urban explorers and photographers. Don't miss the iconic Arctic Cathedral, built in 1962 and is definitely one of a kind.
Need a little more convincing? Check out these photos of Norway's incredible landscapes!
Imgs: mpdude / Flickr cc.