Looking for the perfect beach escape this summer? TripAdvisor is making it a little easier to find inspiration this year by compiling a list of the best beaches in Europe based on user reviews. You may be surprised on of our own made the list too!
Summer doesn't get any sweeter when your toes are dug into the sand, the beach umbrella is in the perfect position and you have a front row seat of the ocean. Looking for the perfect beach to spend your summer holidays? Try one of these that made TripAdvisor's list of Top 10 beaches in Europe, from Lampedusa to Devon!
It's no surprise that it's a beach in Italy that tops the list. Rabbit Beach is located on the southern shore of Lampedusa and is only accessible by boat, one of the reasons its still in such good shape. The turquoise water and white sandy beaches are beautiful and it's one of the rare places in the Mediterranean where loggerhead sea turtles come to lay their eggs.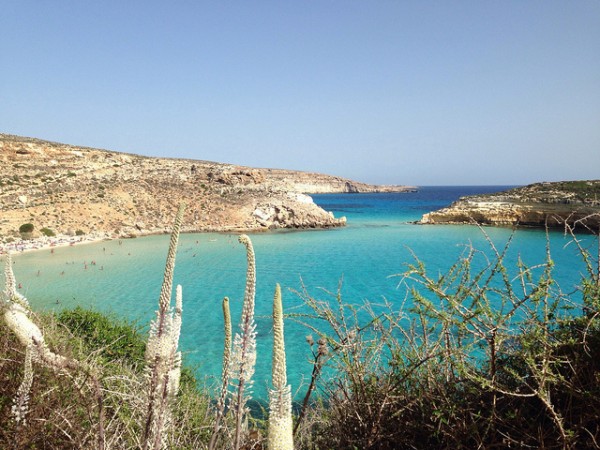 Playa de Ses Illetes is just a short trip from Ibiza, so it's the perfect place to relax after a long night out at the club. There's not much here in terms of amenities, but when you've got a beach this good, who needs showers and sun beds? Now let's get on to the list, shall we?
TripAdvisor's Top 10 Beaches in Europe
Rabbit Beach – Lampedusa, Italy
Playa de Ses Illetes – Formentera, Spain
Elafonissi Beach – Elafonissi, Greece
Woolacombe Beach – Devon
Iztuzu Beach – Dalyan, Turkey
Fig Tree Bay – Protaras, Cyprus
Cala Rossa – Favignana, Italy
Weymouth Beach – Dorset
Eggremni Beach – Lefkada, Greece
Playa de Bolonia – Tarifa, Spain
Surprised to see two British beaches on the list? They're every bit deserving, even if they're not as warm as some of the other destinations. Woolacombe for example, ticks all the boxes when it comes to a beach: it's clean, safe and very, very long so there's plenty of space for everyone. Plus there's lots of room for beach games like cricket, frisbee and building the ultimate sandcastle.
As for Weymouth Beach, you can't get any more classic British seaside than this Georgian Esplanade with its tea rooms, chippies and penny arcades. Plus, the Jurassic Coast is a stone's throw away.
Looking for more inspiration? Try CNN's list of the world's top 100 beaches.
Img: marco molino / Flickr cc.