While some fear the neighbourhood book shop could disappear in future years, some have become total icons for towns and cities. Here are some of the coolest bookshops around the world, and ones worth visiting if you happen to be travelling nearby.
The Bookshop Book is a new book published as part of the UK-wide Books are My Bag campaign to support the book selling industry. Written by Jen Campbell, this book includes some of the coolest, strangest, biggest, smallest and exotic bookshops around the world. Here are some of the ones included in her book that are well worth visiting!
John K King Used & Rare Books – Detroit
King's is located in a huge glove factory from the 1940s which was bought in the 1980s after outgrowing the shop's previous premises, the old Michigan Theatre Building. The shop has 20 employees, two dogs and two canaries… just what every good book shop needs!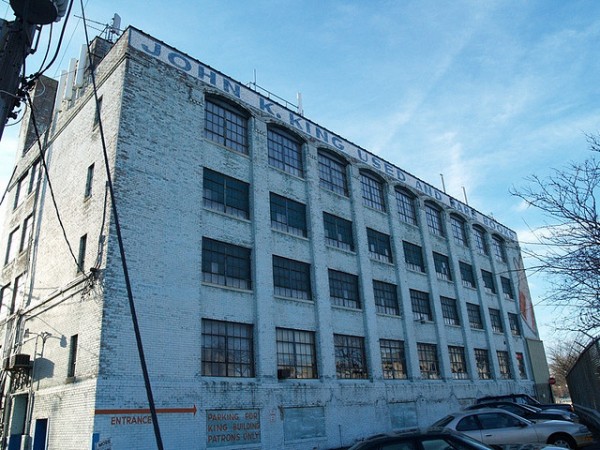 Colony of Books – Calcutta
Head to College Street in Calcutta, India and you'll find yourself in Boi Para, the Colony of Books. Many publishers are based there, with book stalls stretching at least half a mile along the road selling pamphlets, paperbacks, out-of-print editions, and all kinds of books in dozens of languages.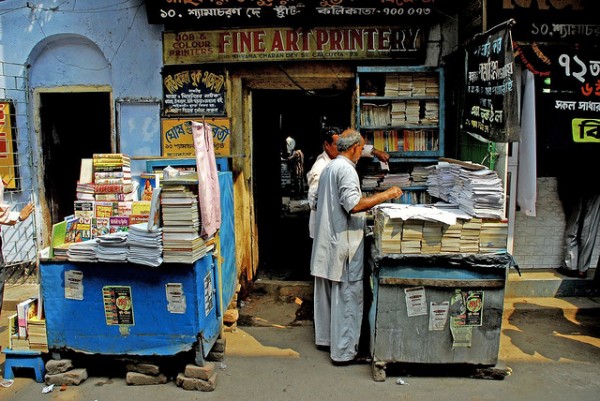 Singing Wind Bookstore – Benson, AZ
This is one pretty remote bookstore. Winifred Bundy, the shop owner, has been selling books here for over forty years. But it'll take someone with a sense of adventure to find it. The shop is located on a working cattle farm, four miles from any town. It has no website, no Twitter account, no email… it doesn't even have opening hours. You just show up and hope for the best.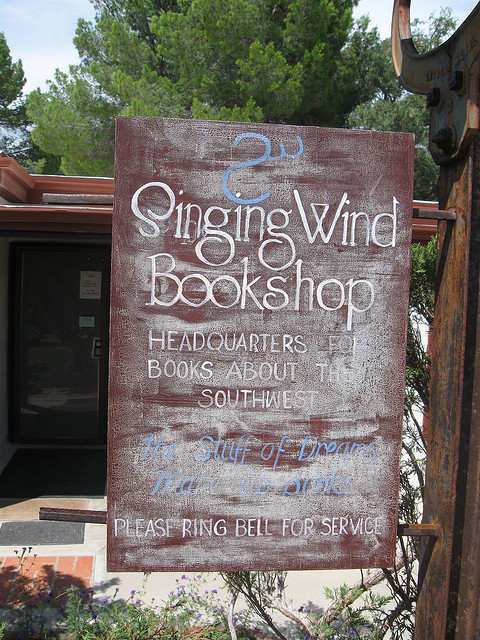 George Bayntun – Bath
Close to home, George Bayntun's bindery has been open since the 1800s and still employs 11 binders today, with clients from around the world. Between the binders, they have 337 years of experience in the field! The bindery claims to have the largest collection of hand tools and blocks in the world, an estimated 15,000!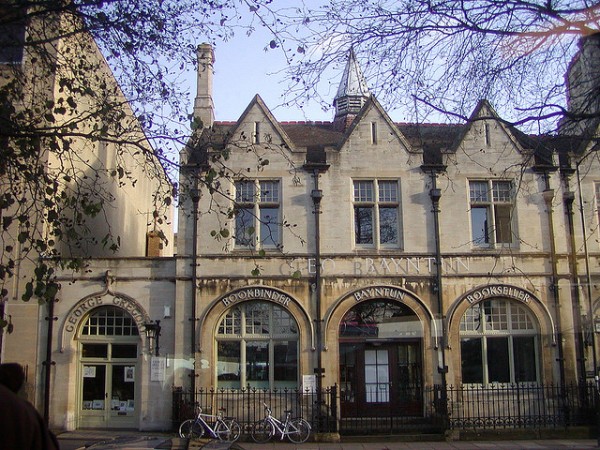 Munro's – Victoria, Canada
Munro's first opened in 1963 by Jim Munro and his first wife, Nobel Prize-winning Canadian writer, Alice Munro. The shop was opened in a narrow space near the city's movie theatres but today the shop is housed in a beautiful neo-classical building designed for the Royal Bank of Canada in 1909. The couple keeps their overstock in the bank's old vaults… nice and safe!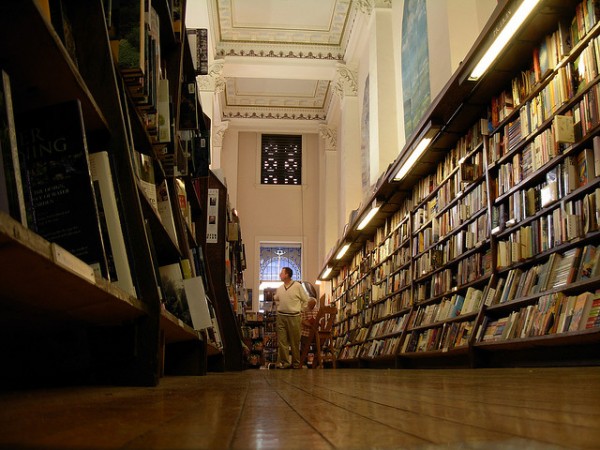 Barter Books – Alnwick, England
This giant shop is really a book-lover's dream. Lines of poetry hang from the ceiling and model trains chug their way around the tops of the bookcases. This is also the shop where the second world war poster campaign that nobody ever saw, "Keep Calm and Carry On" was uncovered. Let's just say that little discovery put the bookshop on the map, a great stop not just for book lovers!
Atlantis Books – Santorini
In 2004, two Oxford students booked flights to Santorini for the holidays. They got drunk one night and decided to open a bookshop. Despite all their doubts after they sobered up, they followed through with their idea and after graduation, filled a van up with books and drove back to Santorini. Today they run a small printing press in the back room and have signs up the shop saying you can "rent a cat" while you read.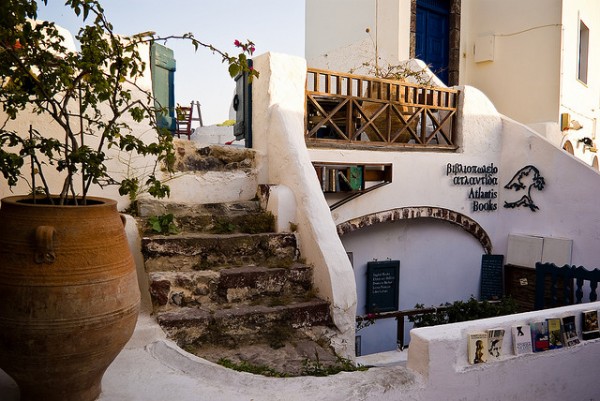 Now, what to read? Check out our favourites in this post, Travel companions: the best books to take on the road.
Imgs: danepstein, lecercle, kurtwagner, brewbooks, sonic_jorge, gadl / Flickr cc.