Easter is just around the corner and that means one thing – long weekends! If you're planning to head off on a quick break over the Easter period, booking in advance is essential as we can guarantee you won't be the only one doing so. If you're still stuck for inspiration, here are a few great destinations to head to over the long weekend.

The Easter weekend is a great opportunity to take a quick holiday without using up any holiday days, as you'll get the Friday and Monday off as bank holidays. If you want to extend your trip, the May bank holiday is a great way to do so thanks to its proximity to Easter this year. Taking the time between Easter Monday and May 1 off will cost you just 9 days of holiday time – in return, you'll get 18 days off work in a row! Taking that into account, check out these awesome destinations for a quick break – or a longer jaunt away.
Can't travel at Easter, but still want to take advantage of this year's bank holidays? Check out when they are here!
A Four Day Getaway
Barcelona
Spring is a great time to visit Barcelona, away from the heat of summer and colder temperatures of winter. The beautiful beaches, the delicious food, the shopping, the art…with four days in the city, you could even take one day to explore the surrounding countryside. Once you've seed the sights, such as the Sagrada Familia, Parc Guell and Barceloneta Beach, rent a car and hit the open road:head towards Tarragona and don't miss the first stop: Freixenet. Next is Codorníu in Sadurní d'Anoia, a quaint town worth spending the day in. For tours of the wineries, call ahead to book a time.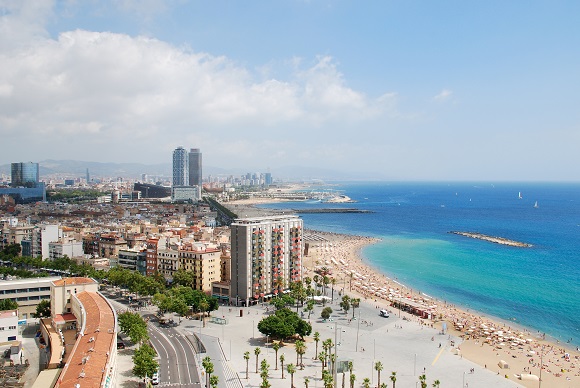 Slovenia
Just over a two hour flight away, Slovenia is a nature lover's paradise while its charming cities offer everything a culture vulture could want in a holiday. Enjoy a day or two in Ljubljana: explore its cobblestone streets, eat and drink in riverside cafés and restaurants, visit Ljubljana Castle and shop at the central market. Then it's time to head into the countryside for a trip to Lake Bled, the country's most iconic natural wonder. Hiking, kayaking and swimming can all be enjoyed in this idyylic paradise.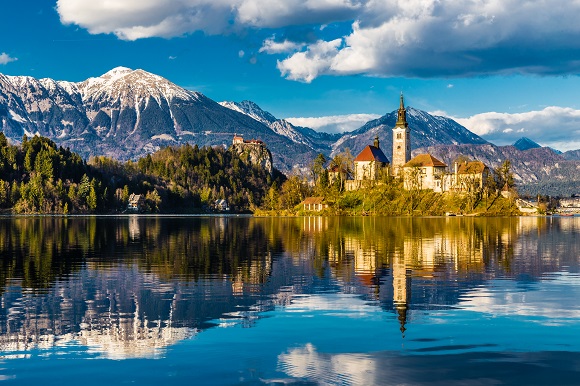 Stockholm
After months of cold and darkness, spring is without a doubt the best time to visit Sweden. All the locals are out on the streets enjoying the first of the good weather. The city's cultural scene explodes, people spill out of cafés, preferring the outdoor patios to the tables indoors and the city breaks out of hibernation. For the artistically inclined, hit up Fotografiska Museet at Stadsgårdshamnen before heading to Moderna Museet at Skeppsholmen. Don't miss Stockholm this spring!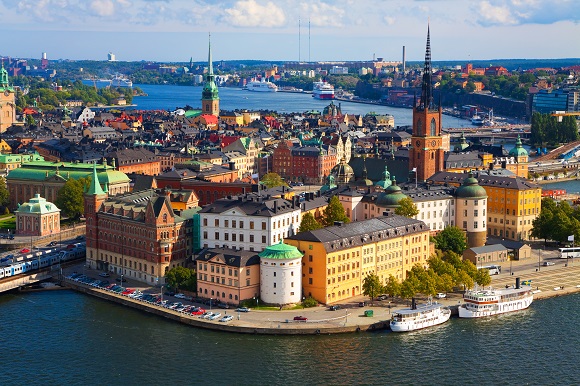 An 18 Day Adventure
The U.S.
Warmer weather means the U.S. in in full bloom come April – and cities which could be unbearably hot in summer and cold in winter are easily explored by foot. Since it's not high season, prices are slightly more friendly and there's plenty to see and do. Fly to New York befor renting a car and exploring the surrounding area, or booking cheap flights across the country to the West Coast and taking a road trip through California. Thanks to a number of low cost transatlantic airlines, such as WOW air and Norwegian, you could even fly there and back for less than £200 (depending on your travel dates). Make sure to search and compare flights on liligo.com before you go to grab a travel bargain.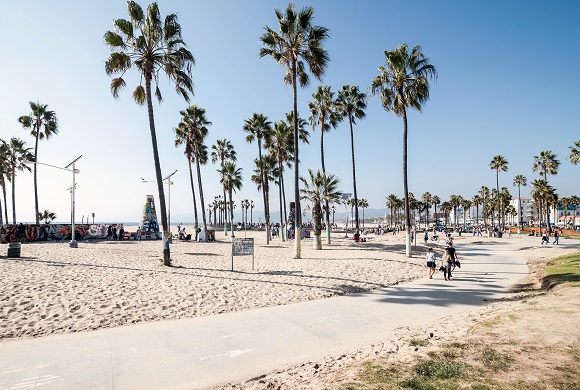 Morocco
Beat the crowds and heat of summer in Morocco and head to the North African country in spring for a more temperate climate and plenty to explore! Marrakech is a must, with its vibrant atmosphere – visit the Jemaa el-Fnaa to check out the delicious street food stalls, before indulging in some shopping (and haggling!) in the city's souks. Other Moroccan destinations worth a trip include the beach town of Essaouira, the cities of Fes, Rabat and Casablanca, and the beautiful blue streets of Chefchaouen.