It's that time of the year again… Carnival time! Notting Hill Carnival is the party weekend of the summer for Londoners who love to dance, get glittered up and tuck into some delicious Cajun cooking. Never been to this iconic Notting Hill festival before? Here's our guide to doing it right.
You've never seen crowds like the ones in Notting Hill on carnival weekend. There's just something about it that gets everyone moving. Its Caribbean roots are certainly at the heart the festival, but it's the influences from London that really make this party something special, with reggae and D&B blasting from walls of speakers, mounted onto the backs of trucks, shaking the windows of the poshest of posh villas in London's popular western neighbourhood.
It's a sensory overload and if you don't do well in crowds, this is certainly not the place to be!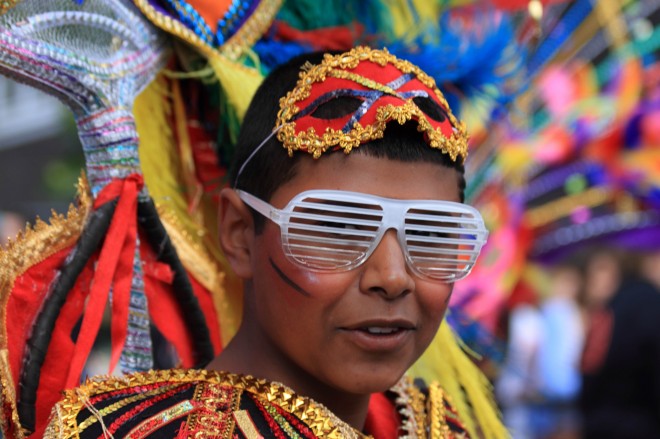 While you can catch glimpses of all the usual stereotypes of Notting Hill Carnival (aka dancing police men and extravagant feathered dancers), it's a lot more than just that. If you're catching flights to London for the Carnival for the first time, here are some tips to help you have the best possible experience.
The Carnival is all weekend, not just on Monday
It may be a total shock if you only go to the Carnival on Monday. Ease your way into the party by checking it out on Sunday too. It's a lot easier to get around and see everything, plus the queue for the loos are significantly shorter. Saturday night is the best for seeing steel bands play.
Go early in the day
The main parade starts at 10am on Monday morning, and the streets are practically empty at this time. It's a perfect time to see dancers and performers getting ready for their big debut, and a great time to snap photos of their costumes without getting someones head in your shot.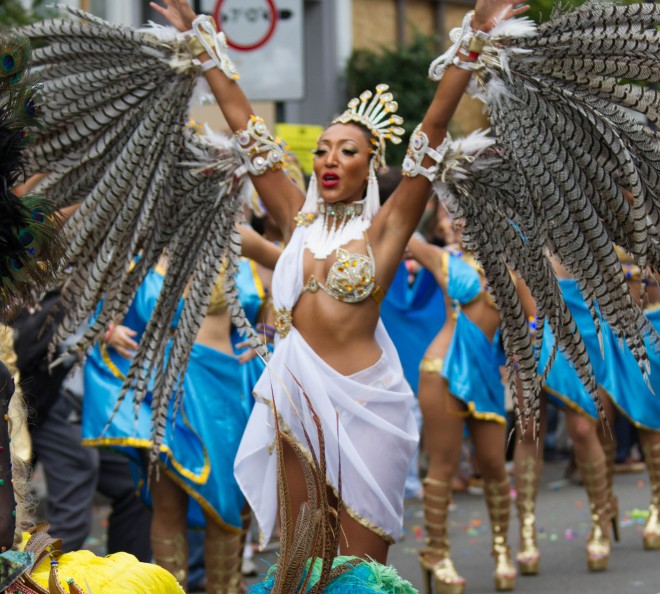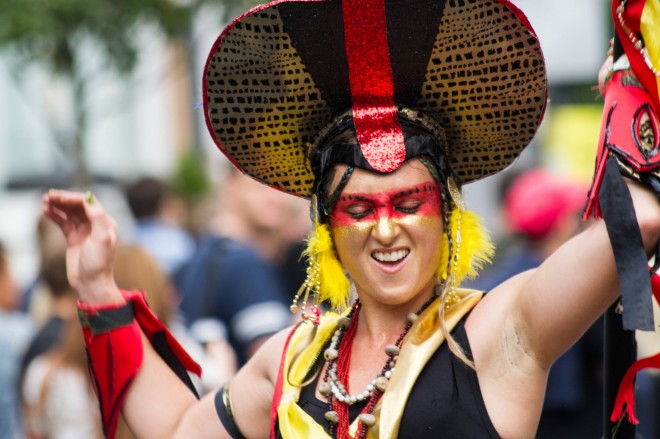 Ditch the map
Don't worry about wondering where to go and for when once you get into Notting Hill. Just follow the crowds and wander your way around. It's also a pretty impossible task to try and meet up with friends once you arrive, so pick a spot outside of the area to meet. The mobile networks are overloaded on Monday, so you can forget about getting a signal.
Pack the essentials
It's true, you kind of need a carnival survival kit which should include tissues (you can bet the paper in the porta-loos won't last long), wet wipes for after you've scoffed down a whole plate of jerk chicken, a bottle of water (or two), sunscreen and  sunglasses (weather permitting of course). Remember to wear comfortable shoes too, ideally closed-toe.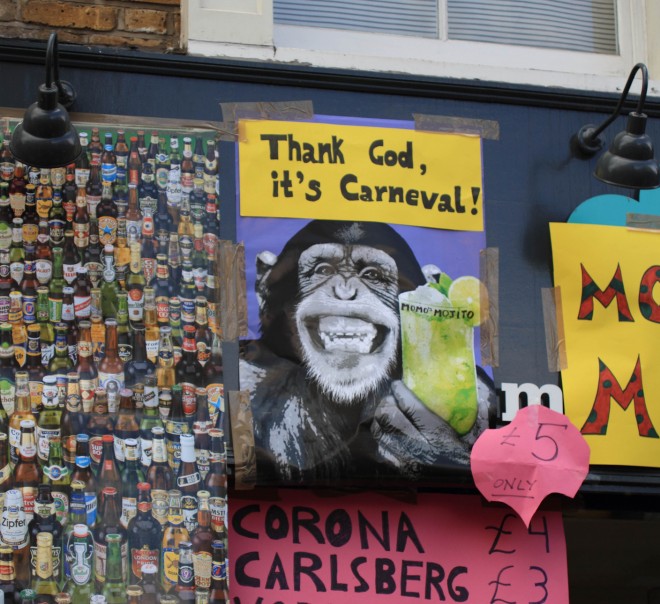 Join an after-party
Whether it's at a club, pub or in a local's living room, there's no point in stopping the party at 8:30pm (Carnival curfew). For DJ sets and concerts on Monday night, it's essential to book your tickets in advance. If you're not that organised, you can also try to crash a house party, there's always plenty of them going on.
Have you been to London's Notting Hill Carnival? What tips would you give first-timers?
Imgs: onourtravels, rogamuffin / Flickr cc.