Planning a trip Down Under on your own? It's nothing to worry about, but a little prep will save you a lot of sweat. Australia is a great country to explore solo but here are some tips to help you on your way.
As a British territory until 1770 and then used as a penal colony until 1848, Australia was referred to as "Britain in the sun" for far too long. Luckily these days that name doesn't really stick and there's certainly more to discover in this country than the beaches and funny accents.
Planning to explore Australia on your own? We take a look at what you'll need to know about visas, healthcare and documentation before you go, cultural differences and some suggested destinations to visit while you're there.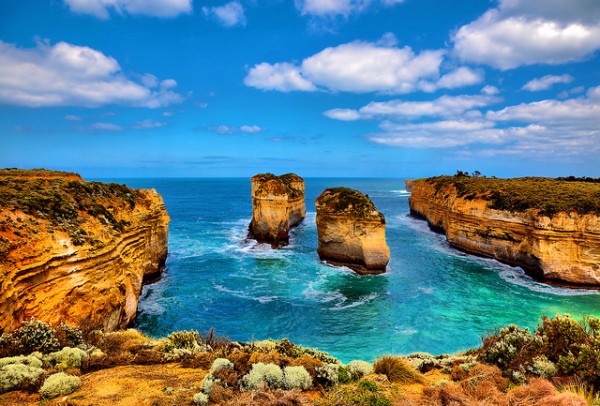 Visas, healthcare & other documents you need
There are plenty of options for British travellers heading to Australia. If you hold a British passport, you can apply online for a 90 day ETA Visa, a 3-12 month Visitor Visa or a working-holiday visa for longer stays if you want to also work while you're exploring the country.
Luckily, UK citizens are entitled to free emergency medical care while in Australia for unforeseen illnesses and injuries (that's no excuse to skip on travel insurance though). It's unlikely you'll contract a life-threatening disease while visiting Australia but you should take precautions against mosquito bites, especially when travelling in the north and north-west of the country.
Cultural differences you should know about
You'll notice right away that Australians a generally quite free-spirited and love spending time outdoors. Australians are fairly relaxed when it comes to expressing emotion and don't shy away from taking a risk or two. You'll also find they're opening to new ideas and trying something new and different, while you might find that people in the UK are more on the reserved side.
Remember, while Australia was once a British territory and penal colony, today 27% of its population was born overseas, in dozens of countries around the world.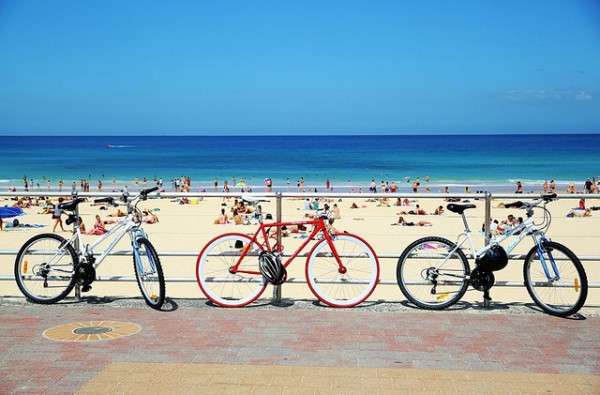 Discovering Australia as a solo traveller
In order to really appreciate the vastness of this country, it's good to allot at least a month for your trip, something to keep in mind when booking your return flights to Sydney. Many people start their trip in Cairns and work their way down the coast or start in Melbourne and work their way up. Side trips to Alice Springs to visit Uluru are also popular.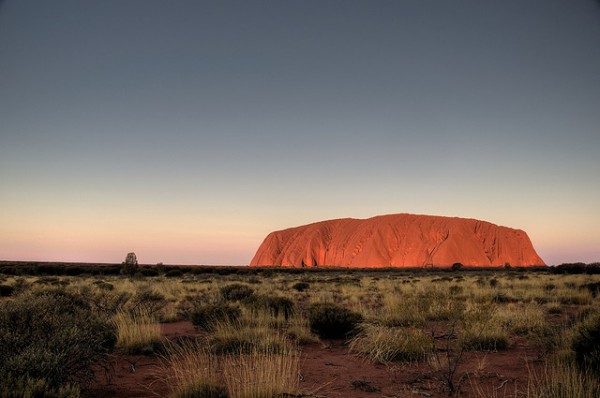 Australia is the perfect country to try our solo travel. It's English-speaking so you won't need to worry (too much) about miscommunication, and it's set up to be really backpacker-friendly. Staying at hostels makes it easy to meet new people doing the same thing and make friends.
Find a road trip buddy and take off! Exploring Australia by car is really the way to go. The Great Ocean Road is iconic, so find a friend at your hostel who's also interested in the trip and become road trip mates. Otherwise, the Greyhound is an easy way to get around the country without missing the scenery.
Where did you take your first solo trip? Have you discovered Australia yet?
Imgs: nickimm, nosha, abeachcottage.com, jonnyangel / Flickr cc.