Kyrgyzstan is a Central Asian country that doesn't really make it on a lot of traveller's top 10 lists. Covered 90% in mountains, wintertime is without a doubt the most beautiful time to see this place, as this Malaysian filmmaker discovered.
Zahariz is an adventure filmmaker who travels the world mostly by bicycle. Doing that in Kyrgyzstan in winter however is a tough gig, so he decided to travel 400km across the Celestial Mountains, Tien Shan, with skis and snowshoes instead. The result is an incredible collection of photographs of the landscape and his adventure trekking and camping in winter.
Do you fancy a trip to Kyrgyzstan? Nestled between China, Kazakhstan, Uzbekistan and Tajikistan, this region of Asia is the ideal place for mountain-lovers who are looking for new destinations for trekking and hiking. If you aren't up for the snowy adventure Zahariz undertook, wait until July and August to visit, when the mountains have lost their snow-cover and are covered in a lush-green covering of grass and flora.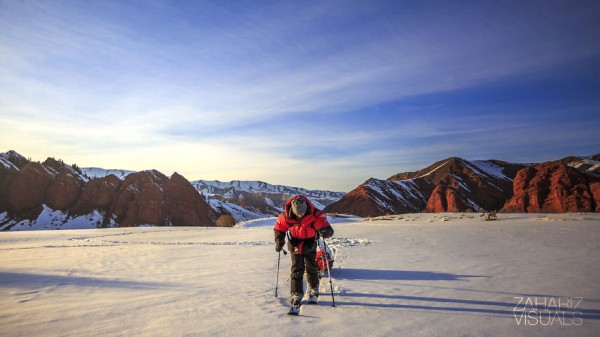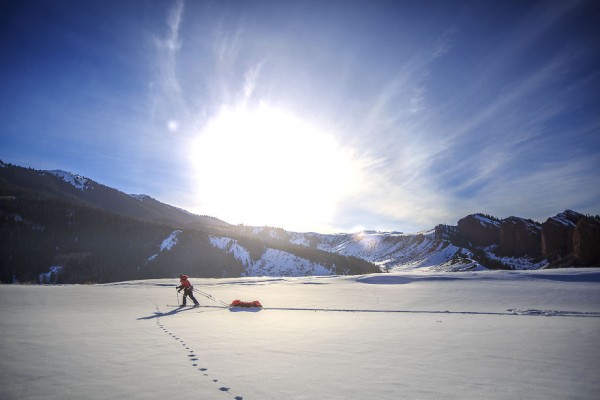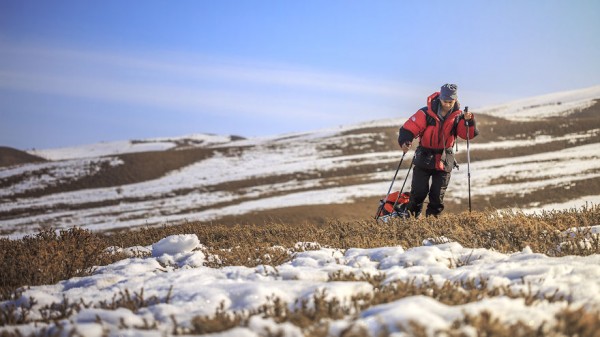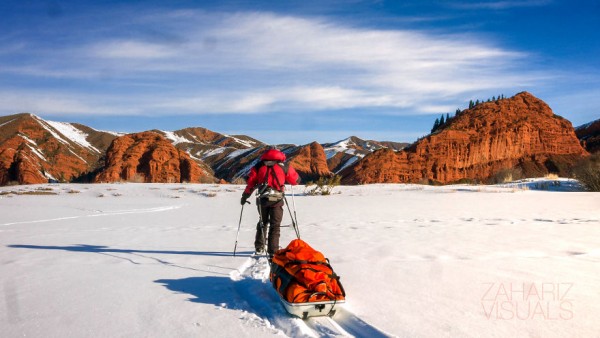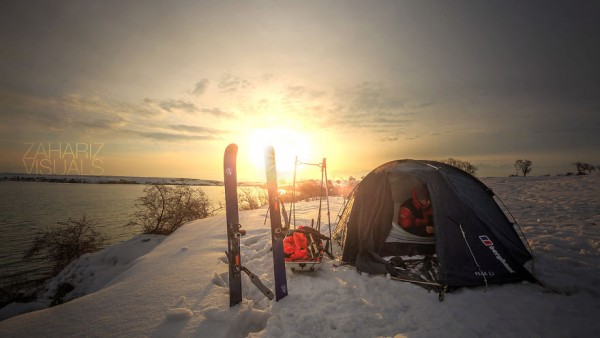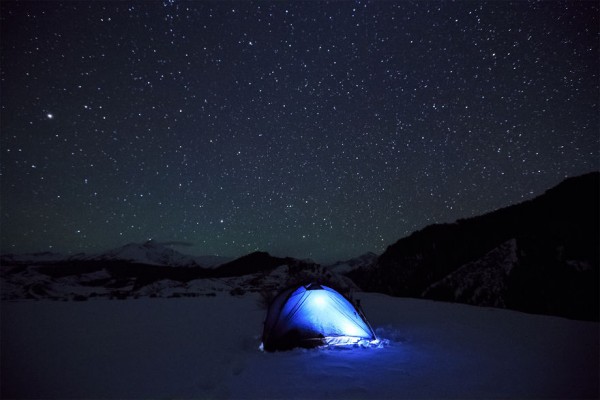 Imgs: zahariz.com