London based artist and photographer Rich McCor adds creative flair to his travel photos by adding paper cut outs to the foreground of the image, giving us a refreshing perspective of familiar tourist sights.
Traveling through Europe and wandering around his own city, Rich captures famous tourist hot spots, re-imagines them, and then shares them on his Instagram in attempt to avoid travel photography clichés.
He now uploads his latest travel snaps to over 50,000 Instagram followers – you won't find a selfie in sight.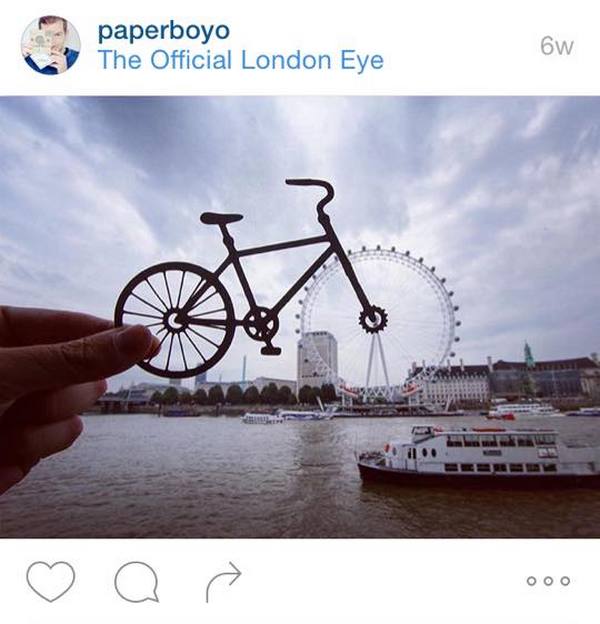 Some of his previous tourist snaps include: transform London's Big Ben into a giant wristwatch, Paris's Arc de Triomph into a Lego man, and the London Eye into a bicycle. The city's history usually influences his paper design, each snap revealing a quirky insight or fact about the location.
Rich finds that his projects gets him into a lot of unusual and interesting situations, his latest flight to Paris brought with it an eventful day in the capital. All in one day he helped a cyclist after being hit by a car, was caught up in a marriage proposal and ended up in the background of a film being shot.
Sydney and New York are next on his destination wish list, admiring New York's architecture and already having plans for the Sydney Opera House, the Parliament House in Canberra and the Perth skyline.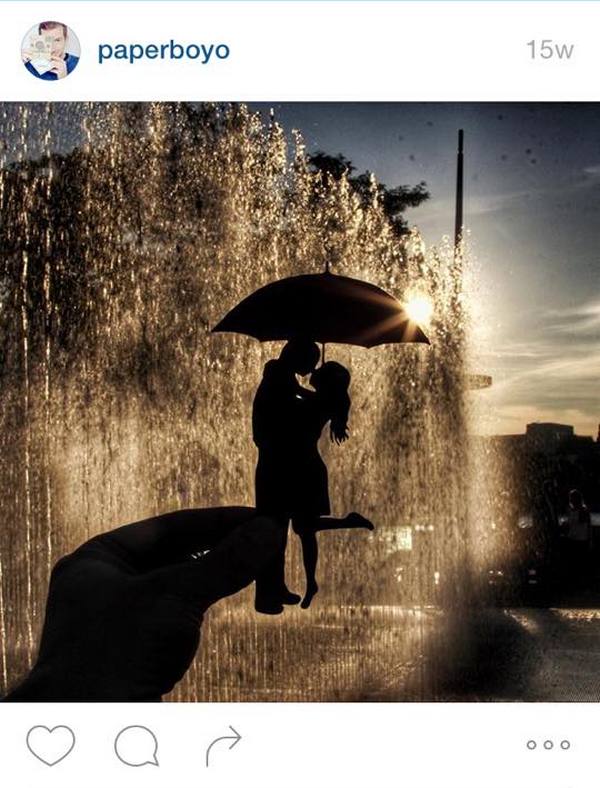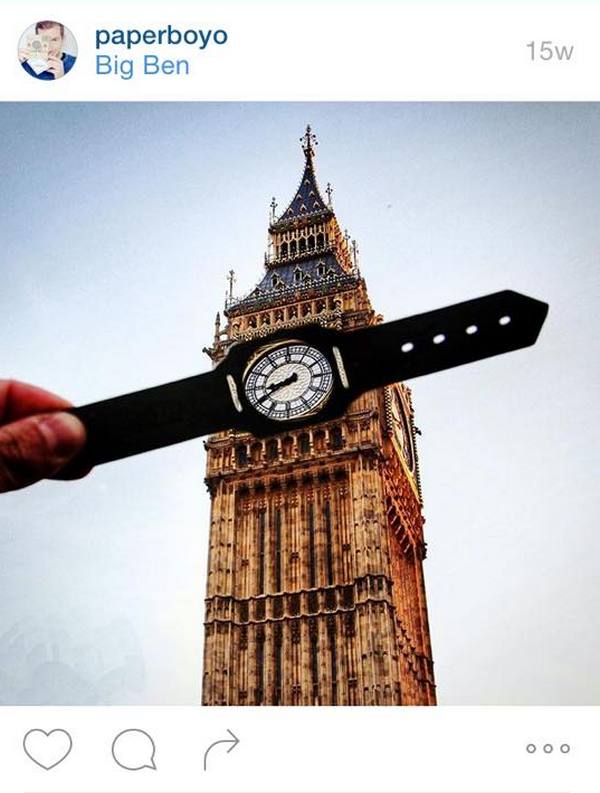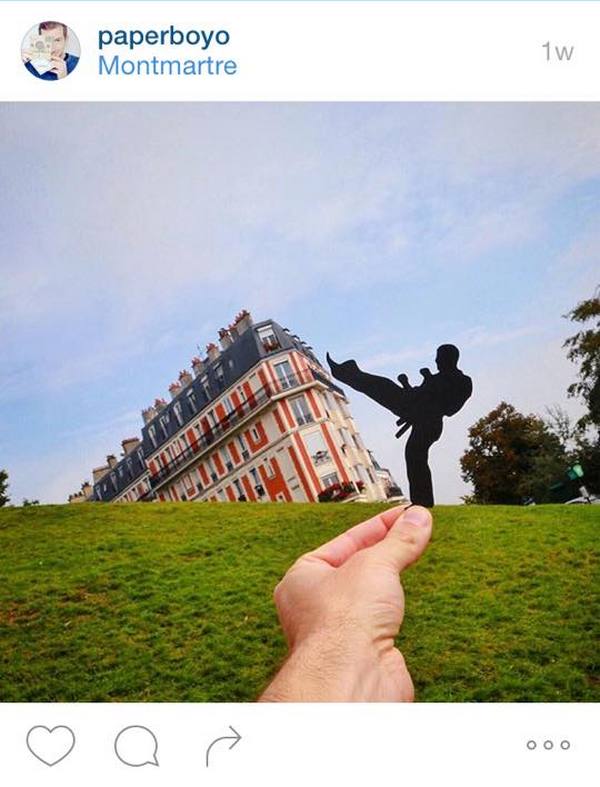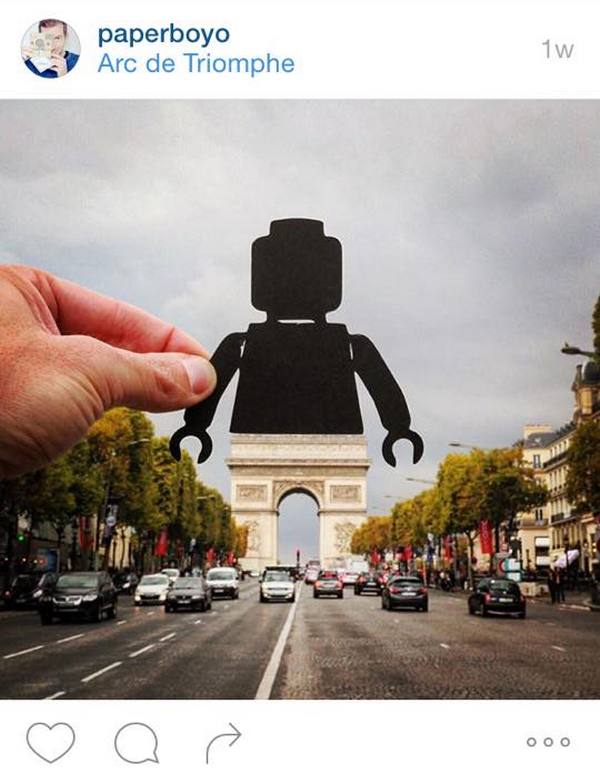 IMG: paperboyo / Instagram