British Airways has just released their plans for new Business Class suites and they're beyond cool. The airline has filed a patent application for their seating innovations that could, dare we say it, revolutionise the design of aircraft interiors.
British Airways is known for making headway in passenger comfort before other airlines. They were the first to introduce lie-flat seats in Business and First Class. While other airliners may have overtaken them recently in terms of developing new ideas, BA is back!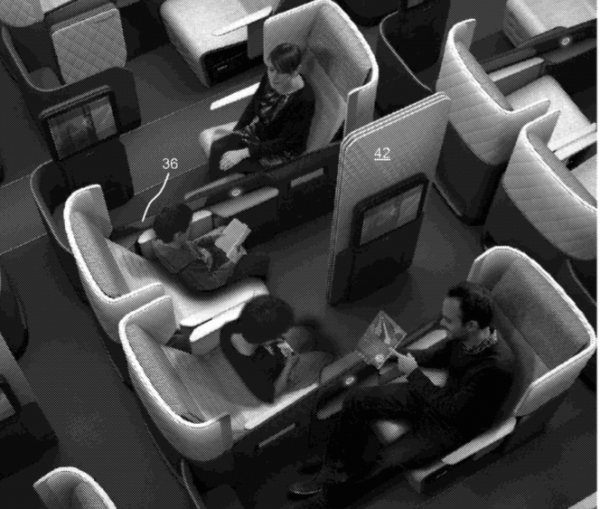 A new patent was filed last week by Peter Cooke, the Design Lead at the airline, which shows some serious new ideas that other airlines will be dying to copy. The complex designs include a new seat fastening system for the cabin floor, which will allow for flexible configurations in the future.
Economy Class' new reclining seats look more like something out of a Scandinavian design magazine, with privacy screens, than airline seats. Family cabins remind us of the groupings on trains, which allow passengers travelling in groups to sit facing each other with a table in the centre, perfect for families or business groups.
Now it's just a matter of time before we see some of these ideas popping up in future British Airways' cabins!
Imgs: ba.com