Dear liligo.com users with Android phones, we have some great news for you: the new liligo.com app is now available for Android! Compare flights, trains, car sharing and buses from your smartphone while on the go.
Android users, listen up! It's about time that you got the same cool apps that everyone else has, right? liligo.com has responded to your requests and now you can search for the cheapest flights, trains, car sharing and buses while you're on the go with liligo.com for Android. Just like the web version, you can search thousands of travel sites (including low cost ones) simultaneously from your phone to find the best priced flights for your trip.
Download liligo.com for Android (it's free!)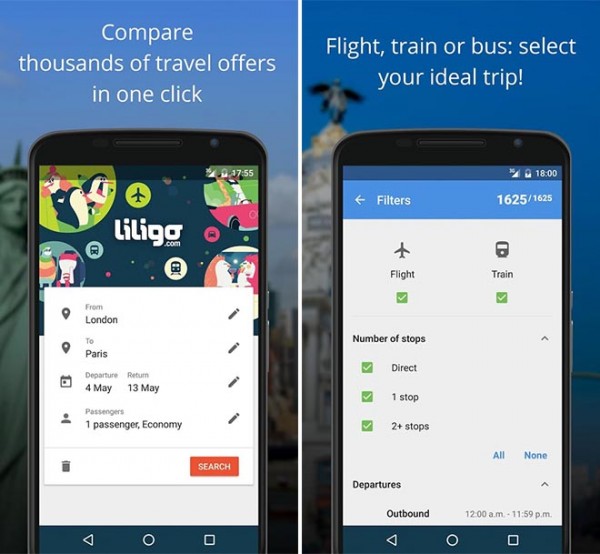 What's new on liligo.com for Android
Our app has had some major improvements! Here's what to expect:
More travel options: cheap train, bus and car share deals now available
Fresh new design with easier navigation
New sorting feature: sort your results based on price (CHEAP), length of journey (FAST) or the best option combining both price and duration (SMART)
New grouping: view your results according to the price, airline, bus or train company
More details about the trip: number of stops, stop location and layover time
Travel planning doesn't have to take time or energy when you have simple and effective tools like liligo.com for Android to help you out. Leave all the searching to us, we've got your back, plus it only takes seconds. Now you'll have more time to pack your bags and plan your exciting itinerary!
Do you use an Adroid phone? Download the new version of liligo.com for Android and tell us what you think!