The tourism business is booming in Ireland as the country welcomes record numbers in the first half of 2015. So what's so amazing about the Emerald Isle? There's more to this place than just rain, sheep and Guinness it seems.
The first half of this year was the best ever for overseas tourism in Ireland, according to Ireland's Central Statistics Office. Almost 3.9 million visitors arrived on flights to Dublin and elsewhere in the country to experience Irish charm and it's many sights. So what's at the top of the list when it comes to planning an Irish itinerary? Here are a few of our favourites to get you started.
1. Ring of Kerry This is Ireland's longest and more diverse circle drives that follows some pretty jaw-dropping coastal roads, past emerald-green pastures that are dotted with charming traditional Irish villages. Take your time and enjoy the ride…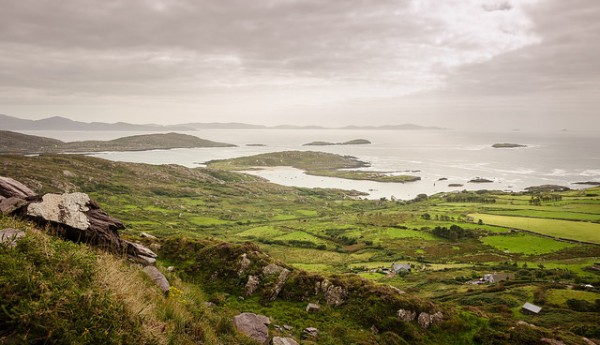 2. Cliffs of Moher These stunning cliffs are what you'll likely see on the cover of Irish travel guides and tourist brochures. This is one of the most popular sights in the country, and for good reason. These cliffs rise 200+ metres above the sea in some places, so don't get too close to the edge!
3. Dingle Peninsula Get ready for some stunning views of the ocean around here. The opal-blue waters, the green hills and the golden sand beaches are just the start of what you can expect in the Dingle Peninsula. The seafood here is as fresh as it gets, so tuck in!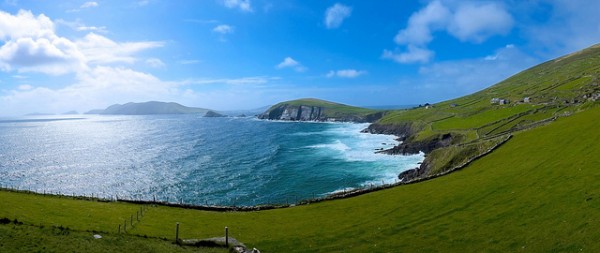 4. Blarney Stone There's nothing more Irish than kissing the famous Blarney Stone at Blarney Castle. Queue up at this 15th century castle and lean back over the side to give the stone a smooch. Millions have done the same so maybe wash your mouth off with soap afterwards… or hit the pub.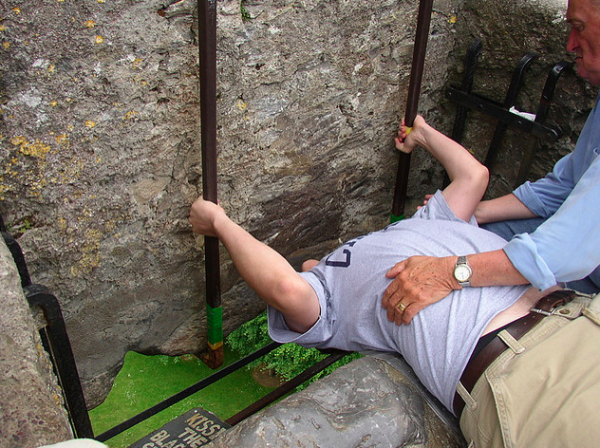 5. Connemara  The name Connemara means "Inlets of the Sea" in Irish and as you wind along the coastal roads, you'll soon see why. It's all bays and coves here, seaside hamlets and stunning surprises around every corner. Like this monastery… gorgeous isn't it?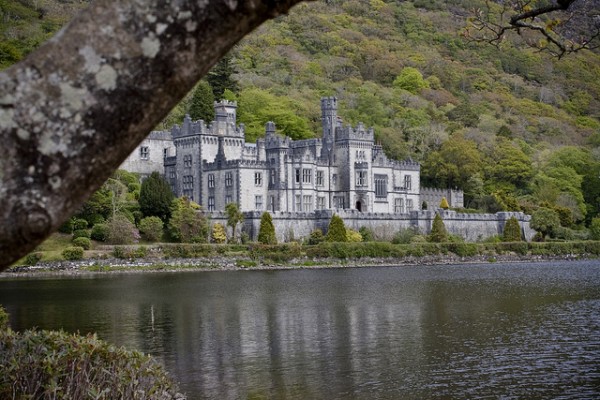 6. Trinity College Library This is one spot in Dublin you have to visit. Trinity College was founded by Elizabeth I in 1592 and is one of the most prestigious universities in the world. It's also home to one of the world's most famous and beautiful books, the Book of Kells.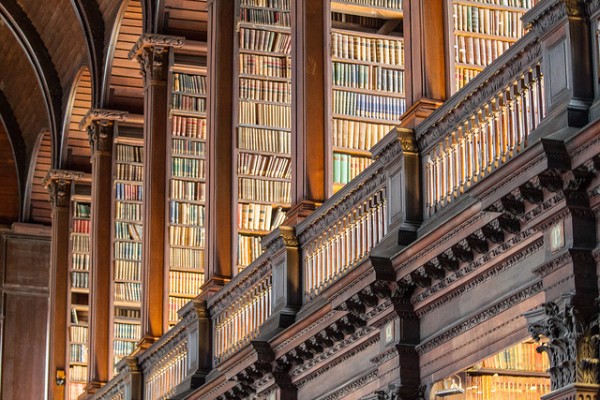 7. Valentia Island If you want a taste of secluded and rural Ireland without a tourist coach in sight, then Valentia Island is a good place to go. The first transatlantic telegraph cable was laid from here in 1858 to New York. The island is pretty small, 11km by 3km and is easily drivable. Pick up a map fro the Skellig Experience Heritage Centre.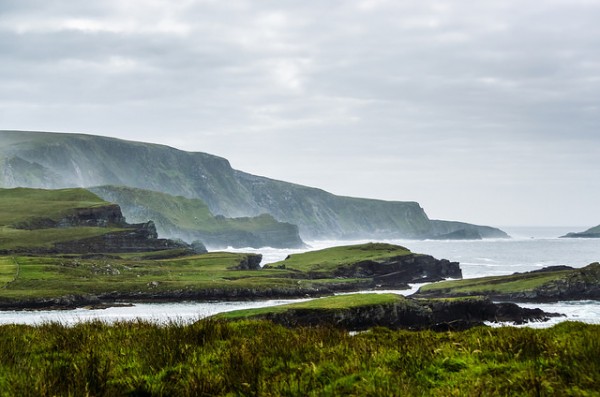 8. Kilmainham Gaol For a lesson in history, and an insight into the Irish resistance to English rule, then a trip a to this former jail is a must. It was built in the 1790s and played a vital role in Ireland's journey to independence. Join a guided tour for the most comprehensive visit.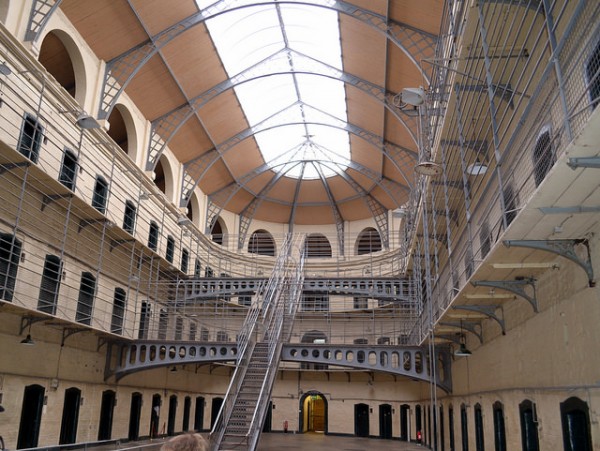 9. The Burren The Burren is windswept and rocky… not exactly the landscape you typically see on postcards of Ireland but it's Ireland nonetheless and an important stop while touring the country. Visit in spring to see the wildflowers bloom and stop by Doolin for some traditional Irish music.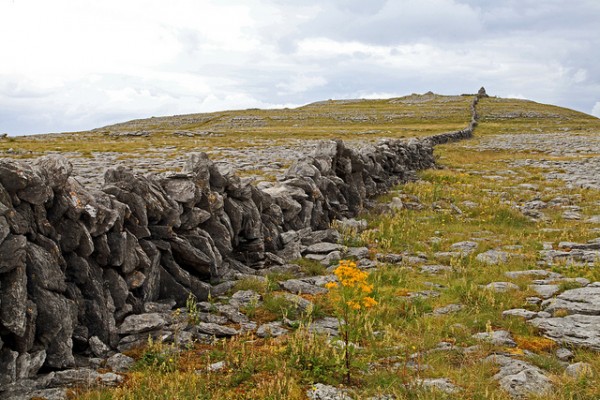 10. St. Patrick's Cathedral A lot has happened at this church since it was built in 1190, most notably when it was used as a stable for Oliver Cromwell's horses. Jonathan Swift, author of Gulliver's Travels was dean here in the early 1700s and is the largest church in all of Ireland.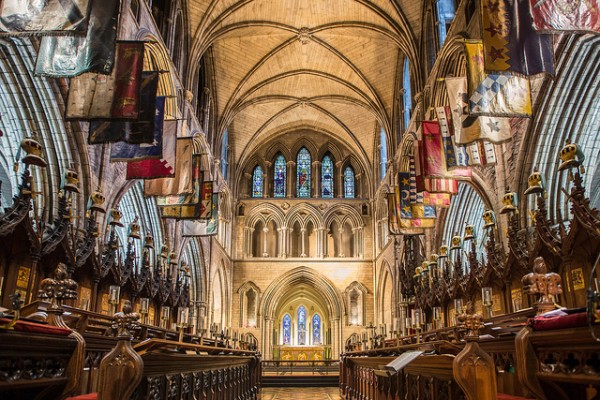 Imgs: astragony, florian christoph, dorameulman, evocateur, brosner, stephmouss, diversey, banjipark, wolfsavard, larrywkoester, diversey / Flickr cc.